Do you need a brand-new car designed with German technology at an affordable price? Then you need to think VW. Volkswagen presence in Ghana has made the purchase of their cars easier. Gone are the days that when you need a VW, you had to resort to a dealer.
The cost involved seemed higher. Thanks to the government of Ghana, Volkswagen has an assembly plant in Ghana as we speak.
Earlier 2021, the Government of Ghana announced the introduction of Volkswagen assembly plant into the Ghanaian automobile industry. A couple of controversies surfaced as some section of Ghanaians thought it was a bad move for Ghana since we already have a local manufacturer (Kantanka) here. Nonetheless, the appearance of VW assembly plant was primarily meant to boost the Ghanaian economy by offering affordable brand new cars to Ghanaians.
Volkswagen Car Models in Ghana
The Volkswagen groups has several models of cars under its canopy. In Ghana, they have a couple of these vehicle that they assemble here for the people to purchase at affordable pricing. See the models below.
VW Tiguan (Highline Plus)
The Tiguan was the first successfully assembled VW car in Ghana. VW Tiguan boasts of panoramic view, digital dashboard, sensors with a 2.0 engine and more amazing features.
Touareg
Polo Sedan
Polo Hatchback
Passat Sedan
Jetta Sedan
Volkswagen Ghana Prices
The amazing thing about buying VW cars in Ghana is that you don't need to pay import duty. All you need to do is to register the vehicle at the nearest DVLA Office.
| | |
| --- | --- |
| Model | Price |
| VW Tiguan (Highline Plus) | GHS 212, 935.00 |
| Touareg | GHS 486,297.00 |
| Polo Sedan | GHS 86,325.00 |
| Polo Hatchback | GHS 62,729.00 |
| Passat Sedan | GHS 165,744.00 |
| Jetta Sedan | GHS 129,487.00 |
Where to buy a Volkswagen in Ghana
To purchase a Volkswagen vehicle in Ghana, you need to find an accredited dealer near you or visit their headquarters/service centre. Per the information available to us, we couldn't find any dealer. However, the contact details of the company have been listed right below. Call them if you need a brand new Volkswagen.
Physical Address
Klan Street
Dadeban Road
North Industrial Area
Accra – Ghana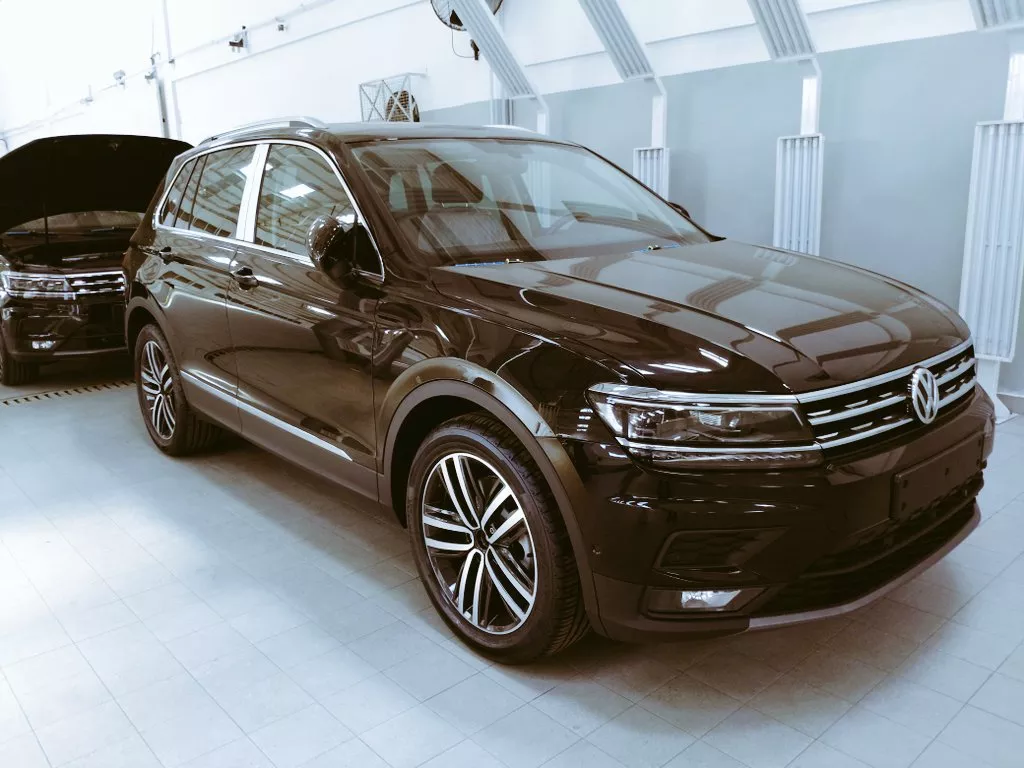 Telephone: +233 (0) 243 66 66 61 OR 0800 892277
Email: [email protected]
About The Volkswagen Group
Universal Motors Ltd.
Universal Motors Ltd is the sole authorized distributor of Volkswagen cars in Ghana since 2005 and has been behind the huge popularity that the German brand has gained in the country. The company has a showroom and workshop which is fully compliant with Volkswagen's International standards. 
All Questions Answered
What is the cheapest Volkswagen Car?
How much is a VW full Service?