Tyler Perry is an American actor, writer, producer and director. He was born Emmitt Perry Junior on September 13, 1969.
Perry created and performs the Medea character, acting as a tough elderly woman. If you have ever watched movies that featured that woman, guess what! She is not a she, she is a he and that's Tyler Perry. See the picture of the elderly woman below.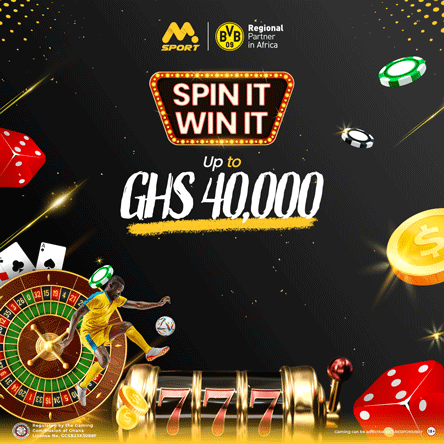 Perry is a very talented film maker, whose work varies from orthodox film making techniques to live stage play film production. Tyler's stage play films ends up being adapted as films. Tyler Perry is known for writing and producing stage plays.
He wrote a produced many of these during the 1990s to 2000s. He has brought about several TV series, one of them "Tyler Perry's House of Payne" was very popular, and run for 8 seasons on TBS from June, 2006 to August 2012.
Tyler has had several multi- year partnership with Oprah Winfrey and OWN (Oprah Winfrey Network). Oprah Winfrey is known to be one of the billionaires in the world. Tyler having partnership with her means a lot.
Perry was bringing scripted television to the Oprah Winfrey Network which was because Perry was skilled and successful in that area. And that was what the partnership was about.
One of the scripted series for the OWN that Perry did was "The Haves and the Have Nots" which was also one of the most successful. This series was one of OWN's highest rated in 2014 and one of it successful shows loved by many.
Perry has featured in several other movies that he did not produce or direct. Some of these are:
Star Trek
Alex Cross
Gone Girl
Teenage Mutant Ninja Turtles: Out of the Shadows
Vice
In 2020, Perry has been included in the Times Magazine as one of the 100 Most Influential People of 2020.
Perry was listed as the highest paid man in entertainment, who was earning $130 million between May 2010 and May 2011.That is incredible.
What could be the estimated net worth of Tyler Perry then? Lets dive deeper into Tyler's net worth. But before that, you'd like to know this quicker; Tyler Perry is a billionaire.
Tyler Perry Net Worth
According to Forbes on 1st September, one name has been added to the list of Hollywood billionaires, and that is Tyler Perry!.
Tyler Perry Net Worth- $1 billion
For Forbes, this five key areas contributed to the net worth of Tyler Perry. They are;
His money
His investments
His stake in the video-on-demand service
His stake in BET+
His sprawling Tyler Perry Studios in Atlanta, Georgia.
Perry Tyler started his journey to success in theatre and did his first play "I know I've Been Changed" which did not have most people coming to watch. He made other plays from that time.  
In 2005, Perry made his first film "Diary of a Mad Black Woman" which was the start of his Medea dealership. The movie as estimated made $22.7 million when it was opened during weekend.
Perry is best known in his Medea dealership as playing the role of an elderly woman who is tough.
In 2009, Perry made a Medea movie; "Medea Goes to Jail". on its weekend opening, it made $90 million. A decade after, "A Family Funeral" made $27 million.
No wonder Perry was listed as the highest paid man in entertainment between May 2010 to May 2011
Lionsgate was the distributor for all Perry's movies. The movies in all brought about $1 billion tickets sales.
According to Forbes, $60 million of Perry's billion dollar net worth is from his stake in BET+. Forbes also estimated the Tyler Perry Studios to worth $280 million.
Marvel Megahit's Black Panther was one of the first movies shot at the Tyler Perry Studio.
Aside all these mentioned, Tyler Perry is noted for his real estate investment. He has multimillion dollar properties in Atlanta, Los Angeles and Wyoming.
Tyler has an $18 million mansion in his name in the Swanky Beverly Hills. It is an 8 bed room and 12 bathroom mansion.
Also Perry owns a $15 million private jet, that was used in 2019 to fly water and other important materials to Bahamas after the destruction of Hurricane Dorian in September 2019.
Perry is a generous man. He has run the The Perry Foundation since 2006. the foundation has attention on education, human rights, and health. The help people who are economically disadvantage.
In July 2020, Tyler gave out almost $50,000 to grocery store owner to help them out.
Tyler Perry Family
Perry Tyler has a son (Aman) with his long term partner; Gelila Bakele. Gelila is a model and an activist. Aman, their son is based in Atlanta.