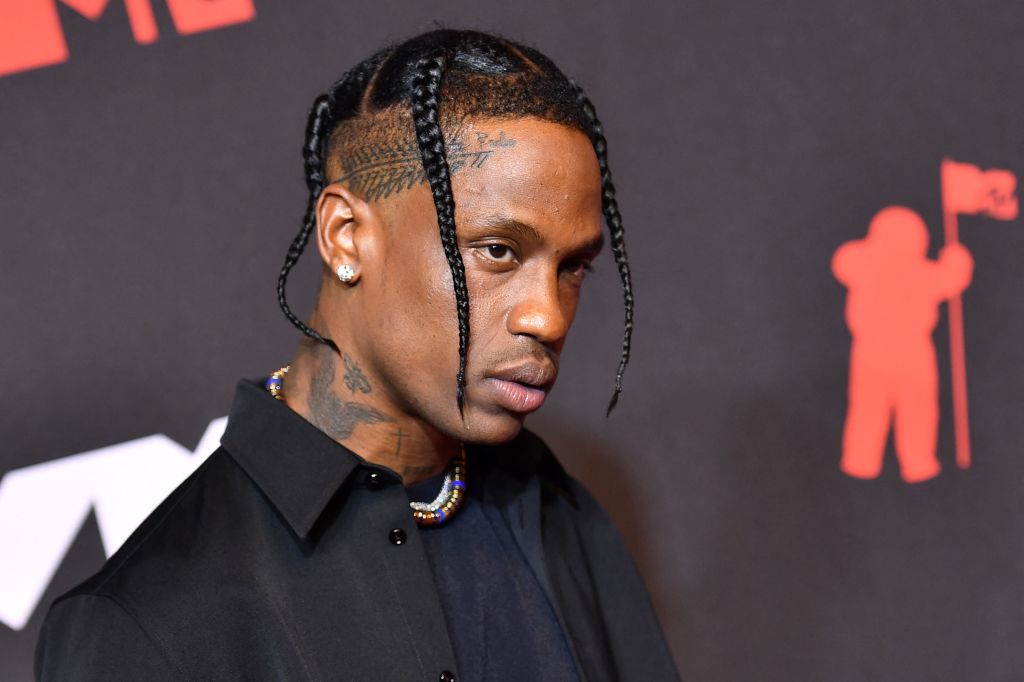 Travis Scott Net Worth. Update
In this post, I am going to take you through Travis Scott's Net Worth and other relevant information you might want to know about the American hip-hop rapper.
First, let's start with a brief piece about the rapper, then we will delve into his ventures, and then lastly we will delve into how much the rapper is worth. 
About Travis Scott 
Jacques Bermon Webster II, better known by his stage name Travis Scott is an American rapper and singer.
He has been nominated for eight Grammy Awards and won a Billboard Music Award and a Latin Grammy Award.
Scott signed a major-label deal with Epic Records in 2012, as well as a publishing deal with Kanye West's GOOD Music. He got a recording contract with T.I.'s Grand Hustle imprint in April 2013.
The mixtape Owl Pharaoh, Scott's first full-length project, was self-released in 2013. Days Before Rodeo, a second mixtape, was released in 2014. Rodeo (2015), his debut studio album, including the breakthrough track "Antidote."
Birds in the Trap Sing McKnight (2016), his second album, debuted at number one on the Billboard 200. The following year, under the name Huncho Jack, Scott released a collaboration album with Quavo titled Huncho Jack, Jack Huncho.
Astroworld, his third studio album, was released in 2018 to critical acclaim and yielded his first number one song on the Billboard Hot 100, "Sicko Mode" (featuring Drake).
Scott's record label, Cactus Jack Records, published the compilation album JackBoys in late 2019, which debuted at number one on the Billboard 200. Scott became the first artist on the Hot 100 to have three singles debut at number one in less than a year after the release of his single "Franchise" (featuring Young Thug and M.I.A.) in 2020.
Other Ventures Of Travis Scott 
Below are some other business ventures Travis Scott makes money from. 
1. Cactus Jack Records
Scott launched Cactus Jack Records, an American record company, in 2017. Epic Records is in charge of distribution. Cactus Jack Publishing is the label's own publishing section.
During an interview regarding the label, Scott said;
"I want first and foremost to help other artists, launch new names, to provide opportunities. I want to do for them what happened to me, but better. By better I mean no bullshit. No lying to the artists about album release dates or the budgets of videos and albums."
2. Fashion 
Scott announced a collaboration with Nike on April 30, 2019, for the release of his Cactus Jack Air Jordan 1s in May of that year.
Scott confirmed a partnership with Dior for a menswear collection to be published in the summer of 2021 on June 24, 2021.
On June 25, a live webcast presenting the collection was released.
The live stream also included excerpts from his upcoming fourth studio album Utopia, including a song with Westside Gunn and album instrumentals.
3. McDonald's
In September 2020, Scott teamed up with McDonald's to launch "The Travis Scott," a limited-edition meal based on their Quarter Pounder with Cheese that was available in participating McDonald's restaurants across North America.
Since Michael Jordan teamed with McDonald's to develop a "McJordan" burger in 1992, this is the first celebrity-endorsed McDonald's meal.
Due to heavy demand, certain McDonald's locations ran out of promotional ingredients, triggering a supply chain breakdown.
Scott and McDonald's also released a range of McDonald's and Cactus Jack-branded products, which included a number of clothing items, a rug, and a body pillow shaped like a McNugget.
This promoted the celebrity dinner fad, which BTS and Saweetie would subsequently emulate.
4. Play Station 
Scott revealed in October 2020 that he would join the PlayStation team as a Strategic Creative Partner to promote the PlayStation 5.
They collaborated to offer exclusive products, including a never-before-seen Nike Dunk Low. They also made a unique PlayStation 5 unboxing video available on YouTube.
Scott plays the console with fans in the video, as well as a piano performance by James Blake and a tribute to Pop Smoke.
5. Film industry
Scott made his acting debut as a movie store proprietor in the 2021 film Gully.
He also contributed to the film's soundtrack, though his song "Knife" was deleted owing to sampling difficulties, yet it was still played in the film for a brief moment.
Scott signed a movie production deal with A24 on August 2, 2021. On the same day, he stated that a screenplay for a film based on his impending fourth studio album, Utopia, had been completed.
Travis Scott Net Worth
As of 2022, Travis Scott's net worth is estimated to be $50 million, with his girlfriend Jenner's being placed at $900 million. 
Travis Scott is without a doubt one of the highest-paid rappers in the world right now. Scott has been busy earning money by going on tours and producing new hits.
Watch video below:
https://www.youtube.com/watch?v=eTq6EBCNRIg
Thank You for reading this post. Don't forget to recommend our site, Ghana insider, to your friends and family who might also profit from the information on our website, and check out our other articles because we have more information to bring to you via your devices.
I believe you have any comments or suggestions to drop about this article, kindly make use of the comment box below and reach us for more discussion.
Ghana insider is on the mission to give you insightful knowledge about anything in Ghana; Latest Entertainment news, General news, insurance, banks, mortgage, Farming, product pricing, food, business, and more.