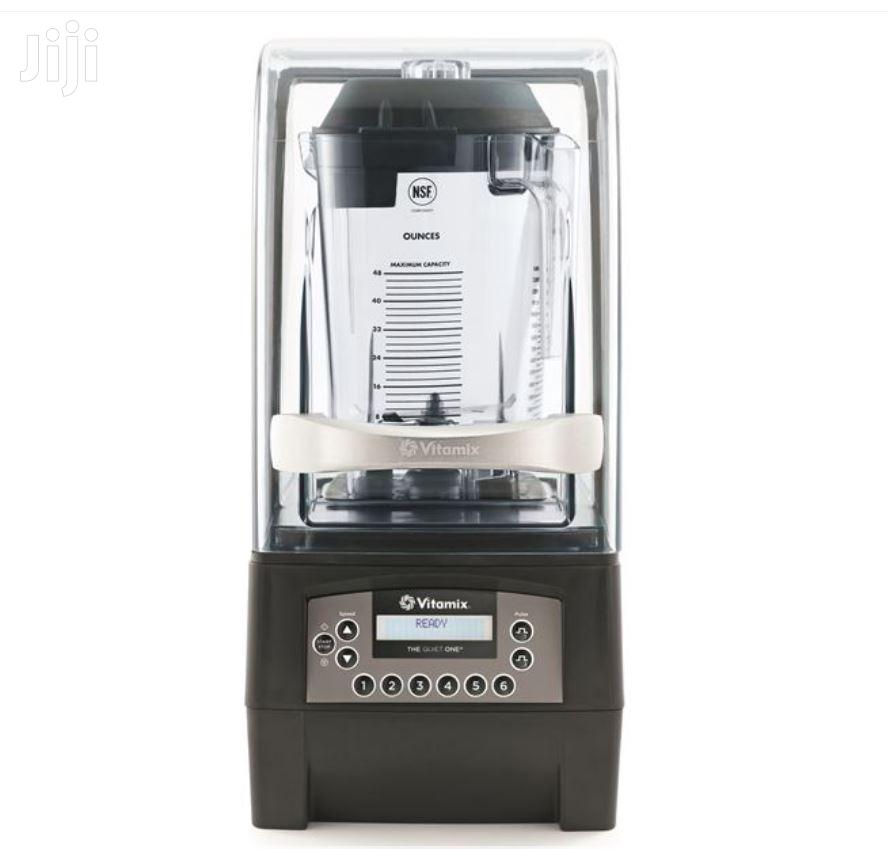 Vitamix Commercial Blender Prices In Ghana
In this post, I am going to take you through Vitamix commercial blender prices in Ghana, where to buy them and other necessary information worth noting when going out to buy Vitamix commercial blenders. 
Vitamix Blenders combines precision design with powerful performance to bring you a truly hands-on blending experience you have never experienced before. 
Whether you want to grind whole grains or make your morning smoothie to go, there's a container for you when using Vitamix commercial blenders. Mix and match containers for a personalized blending system that takes your culinary skills to new heights.
In Ghana, many people are falling in love with Vitamix commercial blenders because of their unique features. If you are wondering what these features are, then check below to find out. 
Features Of Vitamix Commercial Blenders 
1. Create Every Texture: Ten variable speeds allow you to refine every texture with culinary precision, from the smoothest purées to the heartiest soups.
2. Pulse Feature: With the Pulse feature, layer coarse chops over smooth purées for heartier recipes, such as chunky salsas or thick vegetable soups.
3. High-Performance Motor: The powerful 2 HP motor can handle even tough ingredients to create high-quality blends.
4. Easy Cleaning: With a drop of dish soap and warm water, your Vitamix machine can clean itself in 30 to 60 seconds—no disassembly required.
Vitamix Commercial Blender Prices In Ghana
In Ghana, Vitamix commercial blender prices vary depending on the series you want. Vitamix commercial blenders come in eight (8) series, each series comes with its own unique features thus its own price.
The cheapest among the series is the Vitamix Ascent blender which is sold at GHS 1,005.00 on the market. The most expensive among the Vitamix series is the Vitamix Explorian Blender, Professional-Grade which is sold at GHS 4,567.00 on the market. 
Where To Buy Vitamix Commercial Blenders 
Below are some renowned home appliances stores in Ghana where you can check buy your Vitamix commercial blender. 
Electromart

Neon Home Appliances 

Kabfam Ghana

Electroland Ghana 

Victor Electronics 
If for convenience sake you want to order for your Vitamix commercial blender online, then below are a few sites worth checking out.
Few things to Note when buying Vitamix Commercial Blenders:
Please make sure you first get what you ordered before paying for it to avoid being scammed.
Do your best to get a seller who will give you at least 12 months warranty to make sure your money has been put to good use.
Avoid buying your blenders from roadside vendors as this might prove costly as they can sell you a fake replica of a Vitamix commercial blender. 
Watch video below: 
Thank You for reading this post. Don't forget to recommend our site, Ghana insider, to your friends and family who might also profit from the information on our website, and check out our other articles because we have more information to bring to you via your devices.
I believe you have any comments or suggestions to drop about this article, kindly make use of the comment box below and reach us for more discussion.
Ghana insider is on the mission to give you insightful knowledge about anything in Ghana; Latest Entertainment news, General news, insurance, banks, mortgage, Farming, product pricing, food, business, and more.