In this post, we are going to give you a complete list of all the record labels in Ghana. Read on.
What is a record label?
A record label is basically into artist management; thus, its basic function is to manage musicians or actors they have contract with.
Functions of record label
They provide financial support for artists signed onto their label. The support basically goes into video shooting, publicity, public relations (PR), deal negotiations and many more.
They run as a business, therefore the money they invest into the music careers of their artists are expected to yield profits at the end of their contract.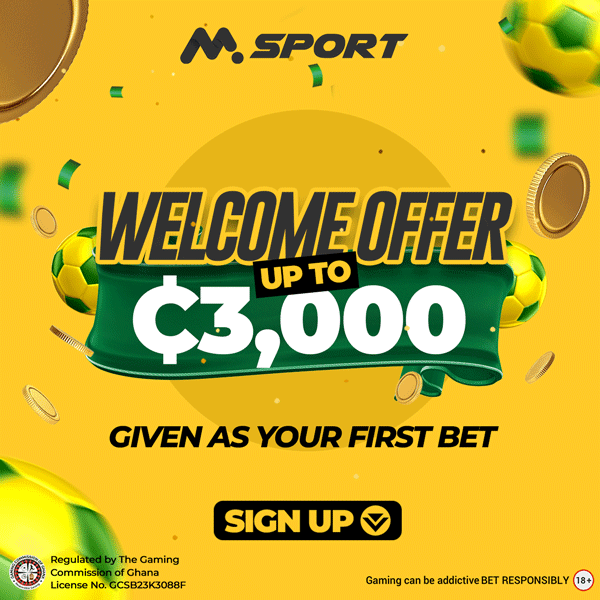 In Ghana, a lot of artists especially the upcoming ones find it difficult to breakthrough into the limelight music scene. They therefore go into search for record labels who are willing to sign and work with them.
A lot of record labels exist in Ghana. Some are very new in the system whiles others are pioneers.
In this post, we at Ghana insider are going to list all the record labels found in Ghana and give you every detail that you need to know about these labels.
The labels we list here are probably looking for artists to sign. Provided you are a good musician, you stand a higher chance of getting a deal with any of them.
NB: Artistes managers play sub-management roles whiles record labels sees to the overall well-being of the business.
List of record labels in Ghana.
Zylofon media is one of the popular record labels in Ghana at the moment. This label rose to the limelight when the dancehall king Shatta Wale was signed. Prior to that, they had had a deal with Stonebwoy which lasted for about two years.
Currently Zylofon invests in budding artistes with promising future and great talent.
Other artists currently signed onto Zylofon Media include Tiisha, Kumi Guitar, Obibini and several others.
Tiisha happens to be the latest musician signed onto this record label.
CEO: Nana Appiah Mensah (Alleged)
Lynx Entertainment has distinguished itself when it comes to artiste management. It was founded by ace beat and record producer Richie Mensah.
Their lead act Kuami Eugene won the artiste of the year in the latest Vodafone Ghana Music Awards. This brought a lot of attention to this record label.
Musicians signed on this label include: Kuami Eugene and KiDi. Formerly Miss Vee also had a deal with them but terminated it in 2020.
The artiste signed onto this record label are noted for the production of their own records (beats).
CEO: Richie Mensah
Founded: 2006
Location: Accra
Genre of Music: Hiplife, RnB, Hiphop, RAP
The Sarkcess Music Group is owned by Ghanaian best rapper Sarkodie. It has contributed to the nurturing of one of Ghana's great rap talent, Strongman Burner who is currently solo.
Although Sarkcess Music is solely focused on their main act Sarkodie, they have directly and indirectly helped pushed other musicians into the limelight music scene.
CEO: Michael Owusu Addo (Sarkodie)
Posigee is the main (lead) producer who works with the Sarkcess Music Group.
This was founded by one of Ghana's biggest dancehall sensations, Stonebwoy. After Stonebwoy parted ways with his godfather, Samini, he went solo and began his own record label named the Burniton Music Group.
They are solely into the nurturing and promotion of their main act and other budding artists who gets signed.
CEO: Stonebwoy
Legacy life entertainment
Legacy Life Entertainment was started by Joseph Kwame Addisson, popularly known as KillBeatz, a Ghanaian music producer and a sound Engineer.
The label has currently signed only King Promise. Legacy Life Entertainment may sign more musicians onto their record label in the near future, maybe.
CEO: KillBeatz, R2Bees
Black Avenue Music is one of the most successful music labels in Ghana. Great talent like Joey B passed through the management of this record label some time back.
It was founded by rapper and musician Desmond Blackmore, popularly known as, DBlack.
DJ Breezy is the lead sound engineer and music record producer of this record label.
CEO: Desmond Blackmore (DBlack)
After Bullet decided to go solo form the Ruff N Smooth duo, he founded the Rufftown records. This label is solely into the nurturing of new talents.
They pick artistes who have great potential, promote them, finance them and push them into the mainstream.
Currently Wendy Shay is the most recognized musician working with Rufftown Records. Bullet's first signed artist was the late Ebony Reigns.
Empawa is an initiative created with one simple mission: helping new artists reach their full potential musically by equipping them with the knowledge and funding to do so.
Although not fully Ghanaian, Empawa Africa is contributing greatly to the Ghana music industry. The Afrobeat giant, Mr. Eazi is the founder of the Empawa Music record label.
Musicians currently signed are J Derobie, Mr. Eazi, Joe Boy, Guilty Beatz, Killertunes, DJ Neptune, C Natty, E Kelly, Whoisakin, Namenj and King Promise.
Although there is a public perception that Ground Up Chale is not a record label. However, their functions are the same as the traditional record labels in Ghana.
Their first artist to breakthrough into the limelight music scene was Kwesi Authur. Other top musicians on this label include Qamina MP, Kofi Mole amongst others.
Madtime Entertainment was founded by Kwaw Kese, one of Ghana's biggest hiplife musicians. They nurture artists and  promote them until they gain the limelight attention.
Popular musicians on the Madtime entertainment record label include Kwaw Kese and Skonti.  Kwaw Kese recently released his Victory Album which has gained massive online and offline plays.
CEO: Kwaw Kese
BBnZ Live is an advertising and management firm which offers a 'Complete Advertising Solution' service in the areas of Account Management, Media Planning.
CEO: Alvin Bekoe
Kofi Jamar is the lead artist on this record label.
Ghanaian dope rapper Gemini is the CEO of Mawuli Recordings. This label has been in the system for a while is gradually making headlines with its quality productions.
YPee is the lead act of this record label. Ypee got major transition into the music limelight with his Me ye guy remix featuring Sarkodie and Medikal.
Highly Spiritual Music is owned and founded by ace beats producer and sound engineer Kaywa. Musicians currently on the label include Mr. Drew and Krimi.
Other artiste who have had contracts with highly spiritual music include Yaw Berk and Kurl Songx.
GEM Media is owned by the wife of Keche Andrews who doubles as the CEO of Golden Legacy Empire. She is a business woman with investments in several sectors. Keche Group is the only musician known to have been signed onto the GEM Media record label.
Although the public has a different perception when AMG Business is conerned, but their CEO, Criss Kwaku Waddle has always insisted that AMG Business is a fully fledged record label in Ghana nurturing new act.
OGB Music

Young mission entertainment

Chase Recordz

World map records

Jadon Shatta Entertainment

The Mic Burnez

Militant Mindz Records