This post contains:
Prices of paints in Ghana
where to get affordable paints in Ghana.
After putting up a structure or a building, painting is the last thing you think of as a building contractor. Hence paint is an inevitable building material you should know.
Paints have got so many outstanding functions when applied on surfaces of buildings. When used, it protects the exterior of the building. After putting up a building with huge sums of money, you ought to use quality yet affordable paint on it. There are different kinds of paint, we have gross paint, acrylic paint, emulsion paint and among others.
In Ghana, we have so many top brands of paint which include: Azar paint, Deluxy paint, Leyland paint Dyo paints, Gold paints and others. The following are prices of the various paints available in Ghana: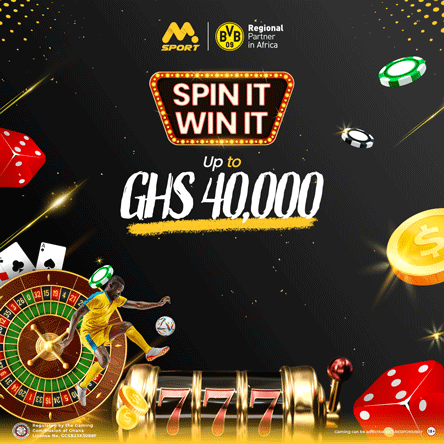 Paint price list in Ghana
---
GOLD ACRYLIC PAINT
PRICE: GH₵52.10- GH₵243.82
AZARTEX
PRICE: GH₵36- GH₵135.60
DYO CEILING PAINT
PRICE: GH₵131.00
DYO CEILING PAINT
PRICE: GH₵131.00
AZAR PUTTY FILLER
PRICE: GH₵9.36 – GH₵146.26
AZAR FIX WHITE GLUE
PRICE: GH ₵16.90 – GH ₵65.00
AZAR GROUT
PRICE: GH₵22.50
AZAR UNDER COAT
PRICE: GH ₵62.00 – GH₵72.80
AZAR SILVER PAINT
PRICE: GH ₵96.85
DYO AKROSTAR SILICONE
PRICE: GH ₵53.00 – GH ₵571.00
AZARTEX
PRICE: GH₵36- GH₵135.60
DYO CEILING PAINT
PRICE: GH₵131.00
DYO DINAMIK EXTERIOR
PRICE: GH 416.00-GH741.00
DYO DINAMIK
PRICE: GH₵82.00- GH₵1,182.00
DYO PLUS- INTERIOR
PRICE: GH₵58.00 – GH₵786.00
DYOJEIN
PRICE: GH₵117.00 – GH₵679.00
DYOPA
PRICE: GH₵44.00- GH₵549.00
DYOSIT
PRICE: GH₵188.00
DYOSTOP-WATERPROOFING MATERIAL
PRICE: GH₵214.00 – GH₵1,026.00
GOLD ACRYLIC PAINT
PRICE: GH₵52.10- GH₵243.82
GOLD ACRYLIC PAINT SPECIAL PAINT
PRICE: GH₵64.35 – GH₵300.30
GOLD PRO-PLUS ENAMEL
PRICE: GH₵157.30
GOLD PROOF COATING
PRICE: GH₵144.40
GOLD WALLPRIMER
PRICE: GH5₵7.91- GH₵276.00
ISONEM BE 99- ELASTIC EXTERIOR WALL PAINT- 10KG
PRICE: GH₵582.40
ISONEM BE 99- ELASTIC EXTERIOR WALL PAINT – 18KG
PRICE: GH₵1,044.00
ISONEM BE 99 – ELASTIC EXTERIOR WALL PAINT
GH₵252.30
ISONEM HYBRID- INSULATION AND FLOOR COATING
PRICE: GH₵1,102.40
ISONEM UNIVERSAL PRIMER – ACRYLIC EMULSION BASED PRIMER-5KG
GH₵353.60
ISONEM UNIVERSAL PRIMER – ACRYLIC EMULSION BASED PRIMER-10KG
PRICE: GH₵686.40
LEYLAND AND PUTTY FILTER
PRICE: GH₵68.59
LEYLAND TEXTURED PAINT
PRICE: GH₵68.59
NANOIPEKMAT
PRICE: GH9₵3.00- GH511.00
DYO NEOSTAR SILICONE
PRICE: GH₵53.00 – GH562.00
PASBOYAR- SYNTHETIC PAINT
PRICE: GH₵119.00
PROFESYONEL EXTERIOR
PRICE: GH₵193.00
PROFESYONEL INTERIOR
GH₵160.00
DYO ROLLTEX
GH₵238.00-GH₵379.00
SHIELD ACRYLIC
PRICE: GH₵126.00- GH₵220.00
SHIELD ACRYLIC EXTERIOR PUTTY
PRICE: GH₵126.00 – GH₵190.00
SHIELD ACRYLIC SATIN
PRICE: GH₵120.00 – GH₵479.00
SHEILD GRAPHIATO
PRICE: GH₵153.00 – GH₵306.00
SHIELD SKIMMING PUTTY
PRICE: GH₵65.00 – GH₵130.00
SHIELD STABILIZER
PRICE: GH₵170.00
SHIELD TEXTURED PAINT
PRICE: GH₵134.00 -GH₵268.00
SHIELD WATERPROOFER
PRICE: GH₵160.00 – GH₵285.00
TEKNOPLAST
PRICE: GH₵490 – GH₵1,442.00
TEKNOTEX
PRICE: GH₵415.00 – GH₵739.00
WONDERCOAT GLOSS FINISH
PRICE: GH₵127.00 – GH₵626.00
All the above prices are factory prices and may differ from the individual's location. You can reach paints companies through the following details:
Paints Ghana
Address: House No.67, 101 Kwame avenue, (Accra Ghana)
Email: [email protected]
Azar paint Ghana
Location: Spintex-Main Road, Accra-Ghana
Telephone lines: +233 302 8111 299, +233 55 5333 777
Email: [email protected]