Food processing companies in Ghana are those that are involved in turning agricultural products into food. These ways of changing agricultural products into food include: turning grain to flour by grinding, canning of food products, fermentation, freezing, adding sugar, salting and so on.
There are quite a number of food processing companies in Ghana, which are involved in various processing methods. They are listed here below :
---
Nestlé Ghana Limited
Nestlé Ghana Limited is a company that has been in existence in Ghana since 1957. The company aims to enhance the quality of life and contribute to a healthier future.
Their head office is in Vevey, Switzerland. Nestle makes products like Ideal and Carnation milk, Milo, Cerevita, Cerelac and Nescafe. The company is among the few with offices in Kumasi, Takoradi, Tamale and Koforidua.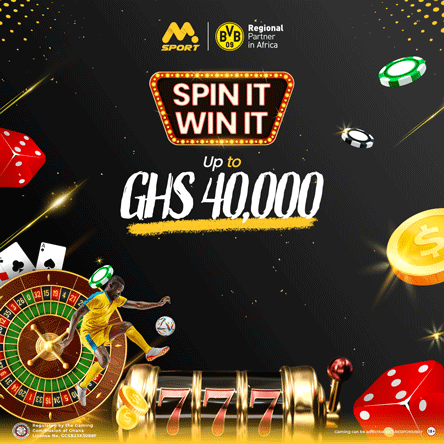 Locate Nestle Ghana on Plot 9, Motorway Extension, Adjacent Fiesta Royale Hotel, Accra, Ghana.
Contact them on : +233 0303304181 / +233 244 330914.
---
NOBAC Food Processing Limited
This food processing company was founded in the year 2017 and is involved in growing and processing of rice for export. NOBAC processes and produces high quality and standard perfume rice for export.
 The company aims at exporting about 80% of processed rice and sell 20% to the Ghanaian local market.  Contact them on: phone at +233246585134.
 Email them on: [email protected] website.
Read Also: Gift Shops in Accra.
---
This is a company involved in the processing of cocoa and was founded in 1965. They are the producers of golden tree chocolate bars which include Kingsbite, Oranco, Akuafo bar and so on.
The Cocoa Processing Company Limited presented nine of its products at the World Quality Selection and scored a gold in eight of their products while one received a silver rating, in 2002.
Their products meet international quality standards and consumer satisfaction.
The company is located in Tema in the Greater Accra region and has three factories, one is a factory where baked sugar products are made and the two other factories work as cocoa factories.
 Contact them on : +233-0303-212153 /+233- 0303-212154.
 Email them on: [email protected]
READ ALSO: This way chocolate drink wholesale prices.
---
Homefoods Processing & Cannery Limited
This processing company was founded by Felicia Twumasi in 1995 who is a graduate of KNUST. It is involved in processing and packaging different foods for exportation as well as importing partly processed foods for re-processing and packaging.  It is a fully owned Ghanaian company.
The company produces vegetable oil, palm oil, gari and other food products which are ready to eat and packaged. The processing company works with over 5,000 co-operative women with the aim of encouraging them and suppliers.
Homefoods works from Monday to Friday, from 8 am to 5 pm.
Contact them on : +233 302 303 914 / 302 325 570.
---
Nkulenu Industries Limited
This company was founded in 1942 by Dr. Mrs. Esther Ocloo. They are involved in the production of palm nut base for making soup and stew. They also produce marmalade, fruit juices and bottled palm wine.
Nkulenu Industries is a leading food processing company in Ghana.  Nkulenu packages most Ghanaian vegetables and foods. The company won the 14th National Gold Award for Export Achievement in 2002.
Call Nkulenu on : +233302500923 / +2333042291127 or WhatsApp +233503062597.
 Email: [email protected]
---
SAMBA Foods Limited
SAMBA Foods Limited is a Ghanaian owned food processing and preservation company. It began working in 1994  and was the first to make and sell locally made pepper sauce(shito).
SAMBA Foods produces spices and peanut butter paste used to make  Choc Delight by the Cocoa Process Company.
Factory Address: West Coast Dyeing Industries Compound, Heavy Industrial Area.
Contact SAMBA Foods on : +233-244-694682 .              
Fax: +233-265-084529
Email: [email protected]
---
Piccadilly Biscuits Limited
This company was founded in 1960 by Dr. Samir Eid and is involved in the production of biscuits.
 The company is known for making products like COREEN biscuit known as 'Hye me ma', All Time, Digestive, Malt and Milk biscuits, and Gem biscuits. Piccadilly Biscuits Limited works from 6 am to 12 midnight, from Monday to Saturday while the sales unit opens from 8am to 5pm.
Call them on : +233 302 230 030 / +233 263 793 614
 Email: [email protected]  
Locate them in Accra, off the Palace Street North Kaneshie.
---
Eden Tree Limited
Eden Tree Limited was incorporated in 1997 and is a leading producer of fresh vegetables, fruits and herbs in Ghana. Their products are grown in the Eastern and Volta region farms owned by them. Their products are of good quality.
Locate them at Cambodia Estates near Anglican Church and Apex Community School.
Call them on : 050 129 6110 / 05 157 7910 / 050 129 6112 .
Email them on [email protected].
Is there a food processing company we left out? Kindly leave your comments in the comment section below.