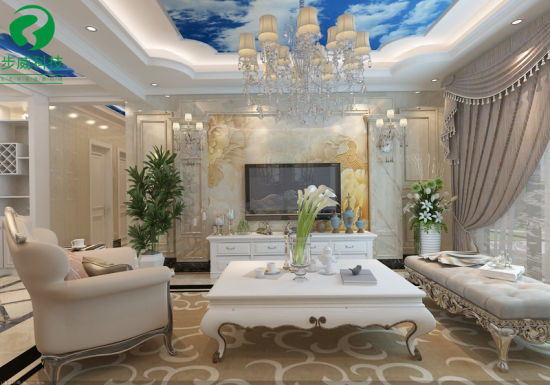 POP Ceiling Price List In Ghana
Plaster of Paris (POP) is a common fake ceiling material used in building construction.
False ceilings are supplementary ceilings hanging from the main ceiling with ornate decorations.
POP ceilings are gradually becoming a popular choice in many Ghanaian homes. It is a superior option because the ceiling can be created in any way to fit the desired taste.
POP is still one of the most expensive ceilings on the market. It is significantly more expensive than a PVC ceiling, but it is more durable and has superior design options. This more than justifies the price.
I'll tell you how much POP Ceilings cost in Ghana in this article. But first, let's go through the fundamentals.
What Are POP Ceilings?
POP powder is used to create POP ceilings. POP granules were combined with water on-site and sprayed to chicken nets to create the ceiling (the chicken nets provides the mechanical strength). A local metal farming system is coupled to the chicken net or mesh.
After that, the entire system is treated and dried. It takes a long time to construct the ceiling (about a month). Customers should schedule appointments well in advance of the installation date, according to the makers and installers.
Gypsum board is the only other false ceiling solution that gives the same level of perfection as POP ceiling.
Gypsum board false ceilings are easier to install than POP ceilings. They are also said to have more strength and flexibility in design. However, the cost of making Gypsum boards is about the same as that of POP ceiling.
Advantages of POP Ceiling
Its made up of a good heat insulating material and is resistant to fire.
it has low thermal conductivity.
It gives a decorative finish and is a better option when compared to the PVC ceiling.
It is more durable than PVC ceiling, which makes up for the expensive price.
Disadvantages of a POP Ceiling
It is more expensive than cement and PVC ceiling
It cant be used in all houses, so you have to ensure that your house is suitable for this type of ceiling before you make a move on getting one.
Cost of POP Ceiling In Ghana
The price of POP ceiling depends on the contractor you are working with. factors like transportation costs, seasons and location of the site can influence the cost.
Most contractors charge between 45 cedis to 80 cedis per meter square for a POP ceiling. Depending on the size of the room, you could be spending as much as 5,000 cedis just to get the whole room covered.
POP Ceiling Designers and Dealers In Ghana
Here is a list of POP dealers and installers in Ghana. Get in touch with any of them, meet them in person and finalize your deals.
VONY GHANA LIMITED
Address: JUNCTION, OFF Peace Be Street, Accra
Phone: 054 244 1287
Leaderprice Ghana Limited
Address: Dadeban Rd, Accra
Phone: 057 833 3333
Interface Ghana Ltd
Address: 21 Spintex Rd, Accra
Phone: 030 251 8117