Over the years, pharmacies have played a substantial role in the world's health care system. The objective of every pharmacy is to hone the patient's health life by making drug therapy available for use at reasonable economic expenditure.
Their job goes way beyond the retail and prescription of drugs. They create a rapport with their patients in order to allot them access advice on their health and medications to prevent the abuse and misapplication of drugs and improve the quality of health care.
As a result, some pharmacies have decided to work throughout the week,24/7. Here in Ghana, Pillpoint Pharmacy, PillDoctor Pharmacy, Danpong Pharmacy, Prime Pharmacy and Addpharma Retail are the only pharmacies that operate 24/7.
PILLPOINT PHARMACY
PillPoint is a provider of quality health care delivery with interests in a retail chain of pharmacies, wholesale businesses and medical centers. We exist to guarantee our esteemed clients quality health care delivery at the most competitive price and utmost convenience. They work on holidays as well. Amazingly, some of their drugs are covered by NHIS.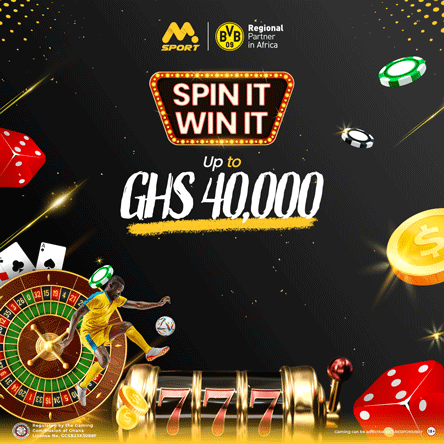 This is delivered by their highly qualified medical team through our proximate facilities, reliable online services and quick delivery vehicle, PillPoint Express. They have branches in Dawhenya, Tema, Mallam, Chorkor, Dansoman and Atomic with their main branch at Spintex.
Contact them on toll free: 0800404044 or Mobile: +233200004044 or get in touch their email [email protected] and [email protected] or download the Pillpoint app on google playstore to make an order.
PILLDOCTOR PHARMACY
Pill Doctor Pharmacy, is your local UK branded and generic medications hub, we provide first class service for all our customers. Our online pharmacy website also provide comprehensive list of medicines to choose from. Safety is our Priority; You are assured that the medicines you buy are from a reputable source.
They offer free Blood Pressure Check, Cholesterol Check, Blood Glucose Check, WellWoman Original and WellMan Original. Call them on 0267000104 or visit them at 92 Boundary Road East Legon Near Citydia Supermarket GD1613887 for more enquiries.
DANPONG PHARMACY
Their customer is superb and their drugs are affordable too. They are located at Accra, near the Nungua Secondary School. Call them on +233 30 281 1153 or 030 2712216 or visit their website http://www.danponggroup.com/ .
PRIME PHARMACY
Located at Airport, East legon, Spintex and Tema Comminity 2 respectively, this pharmacy offers the Electronic Prescription Service, which allows you to choose or "nominate" a pharmacy to get your medicines or appliances from.
Your GP then sends your prescription electronically to the place you have nominated, this means: If you collect your repeat prescriptions from your GP you will not have to visit your GP practice to pick up your paper prescription, saving you time.You will have more choice about where to get your medicines from because they can be collected from a pharmacy near to where you live, work or shop.You may not have to wait as long at the pharmacy as your repeat prescriptions could be prepared before you arrive.
They do deliveries and accept payment via momo, visacard and mastercard. Contact them on 0200601376 or 030278383.
ADDPHARMA RETAIL
It is a Ghanaian owned pharmaceutical company located in Accra, with interest in both the wholesale and retail sectors of the pharmaceutical industry. Established in 2006, their mission is to;
Provide the safest, cost effective and reliable pharmaceutical services in the most professional manner.

 Maintain an environment where its staff are properly trained to meet any emerging opportunities and challenges

Contribute meaningfully to the welfare of its community in which it operates.


Call them on (+233) 501 257 178 – (+233) 244 662 440 or visit their website [email protected] for more information.
Danpong Pharmacy
Spintex, 030 281 1153
Top Up Pharmacy
Osu & East Legon, 024 222 6555/ 030 254 9872 respectively.
Pharmatrust Pharmacy
Odorkor & Achimota, 050 145 5563/ 056 005 5214 respectively.
Reliance Pharmacy
Spintex Road, 0201349000
Black Swan Pharmacy
Kwashieman, 024 745 6005
Cyrex Pharmacy
Dansoman, 030 396 5815
Kingstreet Pharmacy 
Teshie, 030 294 3822
East Cantonments Pharmacy
East Legon & Circle, 050 157 2013, 050 160 7192 respectively.
Alternatively, the pharmacies at the major hospitals in Accra operate 24 hours. Walk in with a prescription and get sorted out. Such hospitals include the 37 Military Hospital, Ridge Hospital and Korle Bu Teaching Hospital.