We bring to you GH Media School Courses & Fees
Advancing to college or to the tertiary educational level is an immense milestone. This is the stage in your educational career where your instinct tells you that, you are closer to your dream career or job.
For this reason, it is very important for you to get all the requisite details on the right subjects or course contents, fees and other necessary requirements. GH Media is one of the best colleges for you.
Brief History About Gh Media
GH Media School is a media-directed institution, that was established in March 3, 2014, to train students who have an intense interest to professionalize their aptitudes and help them suit ideally within the media environ. GH Media has been accredited by the Ghana Education Service (GES), to provide both theoretical and practical media training. At GH Media, students are taken through 30% of theory and 70% practical, by accustoming them with the state of the art and facilities to make them competent for any industry.
GH Media provides students with several courses that are categorized into GH Media School, GH Cosmetology School and GHFashion School. You can grab an admission form of any of these schools
GH MEDIA SCHOOL COURSES
At the GH Media School, students are taught to the following courses.
Journalism and Media Studies (JMS)
The course contents include TV Presenting / TV Journalism, Radio Presenting / Radio Journalism, Newspaper Reporting / Print Journalism, Media Marketing / Media Law and Broadcast Journalism / Advanced Journalism.
Journalism And Media  Arts (JMA)
The course content includes TV Presenting / TV Journalism, Radio Presenting / Radio Journalism, Radio, TV and Film Producing, Professional Acting and Theater Arts.
TV And Film Production (TFP)
The course content includes Art Direction, TV and Film Directing, Digital Video Editing, Camera Operations & Light and Sound Production and Engineering.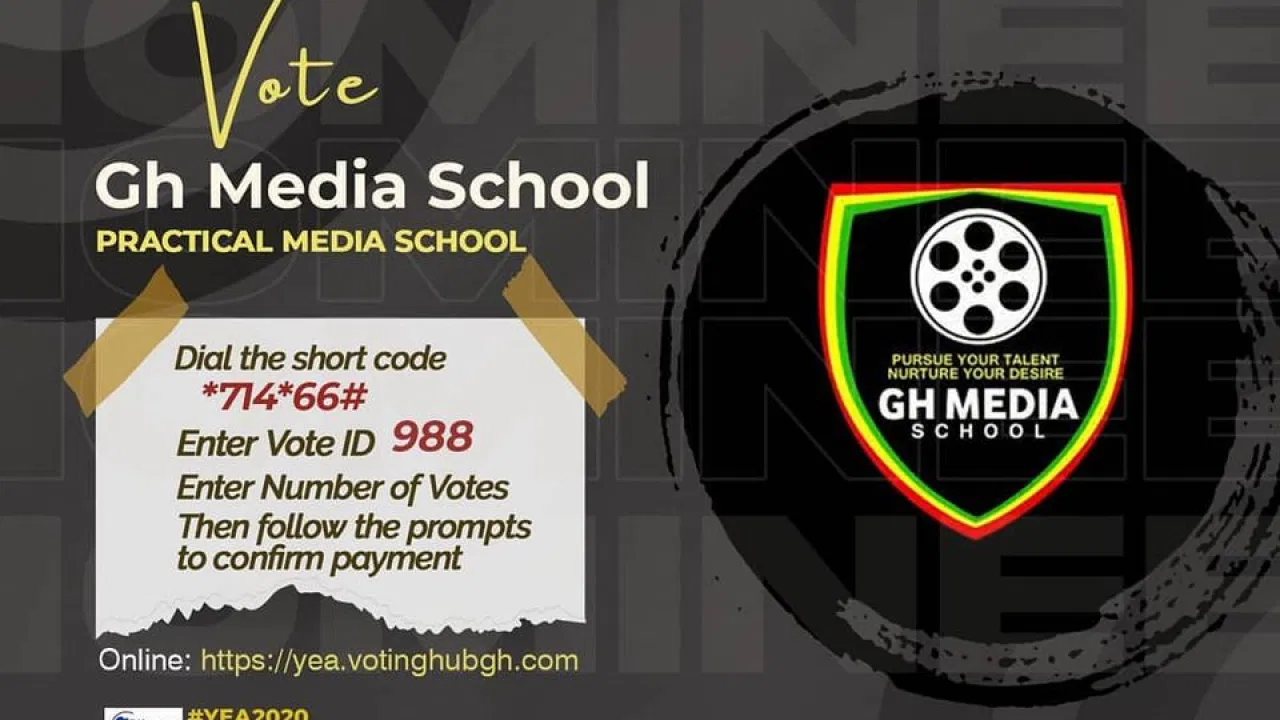 GH COSMETOLOGY SCHOOL
Below are the following courses taught at GH Cosmetology School.
Beauty Specialist (1 YEAR)

Beauty Therapy (1½ YEARS)

Cosmetology (2 YEARS)
GH FASHION SCHOOL
Fashion Design and Illustration

Textile Technology

Garment Construction Technology

Fashion Business
FEES STRUCTURE
Admission Form — Ghc 100
Admission Fee — Ghc 500
School Fees (per semester) — Ghc 1,750
SRC Dues Ghc — 50
Hostel Fees (Optional) — Ghc 1,000
CONTACT INFORMATION AND LOCATION
You can locate GH Media at Achimota Accra near Achimota New Transport Terminal and Adjacent the Achimota ICGC
Phone: +233 30 242 4909 (landline), +233 20 462 2250, +233 27 762 2250 or +233 54 462 2250.
Email: [email protected]