Duties of A Health Assistant Clinical in Ghana
 What are the duties of a registered health assistant clinical in Ghana? Are you a health assistant student or planning to pursue a carrier in that field?
If your answer to the above question is yes, then you are at the right place.
In this post Ghana Insider is going to make known to you the duties and responsibilities of a health assistant in Ghana.
Things to note
Health assistants perform basic nursing tasks with or without supervision from senior nurses

Health assistant education in Ghana takes only two years to complete.

They are awarded Certificate in Enrolled Nursing after a successful completion of the course

There are several health training institutions in Accra and other parts of Ghana offering the health assistant program.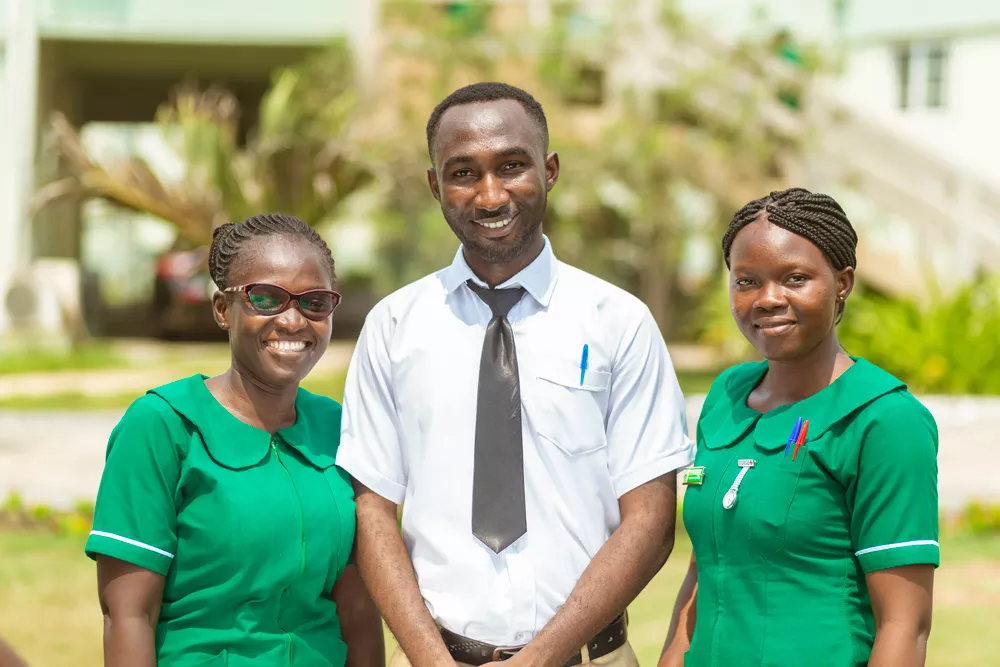 Types of health assistants
Health assistants in Ghana are differentiated based on the work setting. They are basically two kind of health assistant in Ghana: health assistant clinical and health assistant preventive.
Duties of a health assistant clinical
Health assistant clinical work in the hospital settings. They either work with or without supervision. below are some of their duties.
Patient education

Feeding

Documentation of nursing procedure

Bed making

Dusting of the ward

Taking patient's vital signs (respiration, temperature, pulse and blood pressure).

Assistant patients to perform activities of daily living (bathing, brushing tooth, moving around, grooming, feeding, voiding, etc.)

Assisting nurses in serving medications.

Washing and cleaning
Duties of a health assistant preventive
The health assistant preventive nurses work mostly in the community setting providing public health services. Some of their responsibilities include the following.
Health education on disease prevention, personal hygiene,

Administering immunizations.

Documenting procedures undertaken.

Educate patient on dieting

Education on family planning: contraceptives, labour, conception, etc.
Conclusion
The duties of a HACs may vary from one facility to the other. However, the above are the basic ones. Contact the facility you intend working at, and find out the scope of work. Thank you.