To become a navy officer in Ghana, you need the necessary training and education. In this guide Ghana Insider brings you a detailed step by step guide on how to become a Navy Officer in Ghana.
Every year, the Ghana Armed Forces accepts applications from prospective applicants. Prior to applying for navy training, you need to meet all the requirements set by the Ghana Armed Forces.
Things to note
A recruit is not the same as an Officer

A recruit is a person undergoing basic military training to become a soldier. Recruit training in the Ghana Armed Forces is within the period of six (6) months. The training is a physically and psychologically intensive process, which resocializes its subjects for the demands of military employment.

An officer cadet is any person enlisted into the Ghana Military Academy to be trained to hold a position of leadership and command; "an officer is responsible for the lives of his men".
Requirements
In general, to become a navy office, you need to meet the requirements below.
Educational requirements
The eligibility requirements for Officers differs from the General Recruits. Below is the educational requirements for Navy Officers.
Must have First Degree (Not below) Second Class Lower from a recognised University
Must have Six (6) Passes including English and Mathematics in the Basic Education Certificate Examination (BECE)

Must have Six (6) Credits (Not less than C6) including Core English and Core Mathematics
Other requirements
Eligible applicant should:
Be a Ghanaian citizen by birth.

Be of good character.

Be medically fit by Ghana Armed Forces standard.

Be not bonded.

Not be less than 18 years and not more than 26 years for regular Commission
Be not married (for Regular Officer Candidates only).
Be of minimum height of 68m (5'6'') for males and 1.60m (5' 4") for females. For Military Police only; the minimum height for male applicants should be 1.75m (5'9") and 1.70m (5' 7") for females.
Steps to becoming a navy officer in Ghana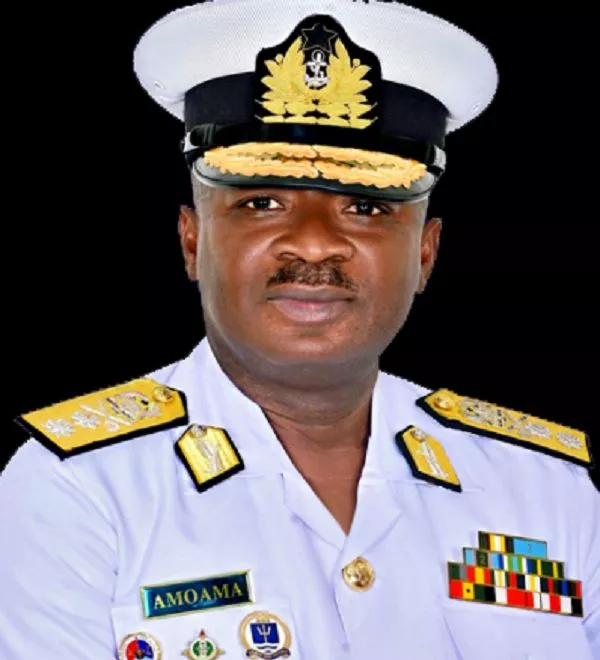 Steps to becoming a navy officer in Ghana
In general, to become a Navy Officer in Ghana, you need:
A bachelor's degree from an accredited Ghanaian University

To meet the body, age, and other mandatory requirements

Pass the enlistment phases

Documentation Phase
Body Selection Phase.
Aptitude Test Phase.
Outdoor Leaderless Test Phase.
Medical Examination Phase.
Vetting Phase.
Interview Phase.

Successfully complete naval training.
Contact the Ghana Navy Recruit Training School
If you need further information about the Ghana Navy, use the contact details below to get in touch with them.
Naval Headquarters
Tel: +233 302784553
Email: [email protected]