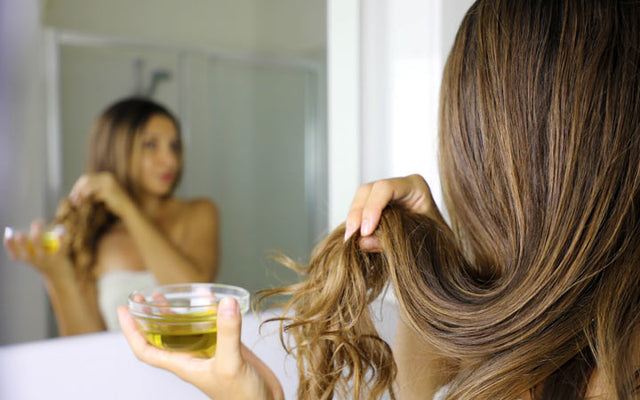 Annes Oils Before And After
It's the sole aim of most ladies to maintain their hairs and even do their best to prevent hair loss. The right oil can do the job.
You might have already come across some reviews regarding Annes Oils. Not just on websites but even on social media especially, Instagram.
Take it from me, almost all these reviews are positive. 
If you want a massive improvement of your hair then go through this post to see how Annes Oils can help you achieve that. 
In spite of everything, this post will offer you a more detailed information on Annes Oils.
For instance, you will come across the composition and benefits of Annes Oils. Not just that, there are more you will discover in this post. 
Details About Annes Oils
There isn't so much to say about Annes Oils but then, I am going to share with you the testimonies of some of the people who have once used Annes Oils and perhaps they are still using it for their own good.
What Is Annes Oils? 
Let me start from here. Annes Oils is a product of Anne Beauty Limited, based in UK. Annes Oils comes with two separate products — Day Oil and Night Oil. As the names suggest, the Day Oil is meant to be used during the day but the Night Oil is meant to be used during the night.
What Are The Ingredients Of Annes Oils?
Annes Oils (Day Oil and Night Oil) is made up of pure plant based oils. Its constituents are completely natural. Nothing inorganic. The product does not contain: alcohol, parabens, sulphates and, chemicals.
What Are The Benefits Of Annes Oils?
There are numerous benefits of Annes Oils. Let me show you some of these benefits below: 
It ceases, cut off or stops hair loss

It increases the thickness and volume of the hair

It increases the growth and length of the hair

It strengthens tne hair follicles

It cleans scalp leaving it feeling freshened

It gets rid of itchy flakey scalp

It ameliorates Alopecia

It gets rid of split ends

It repairs dry and damaged hair through heat styling and colour

It holds up (or delays) premature hair greying and ageing
What Is The Difference Between The Day Oil And Night Oil?
The night oil is an overnight intensive treatment to reduce hair loss, strengthen hair follicles, increase hair volume and thickness, and treat any dry scalp conditions.
The day oil is meant to render complete nourishment in between washes, soften and make the hair shine, etc. 
Is Annes' Oils Safe? 
The answer is a simple "yes". You know what, Certified Registered Toxicologists has approved its use and labelled it as safe. 
Clients Testimonies Of Annes Oils
These are what customers are saying about Annes Oils. Please use the link here. 
Annes Oils Before And After
One may be eager to know what will happen to her hair if she uses Annes Oils. Well, below is a picture that says it all.