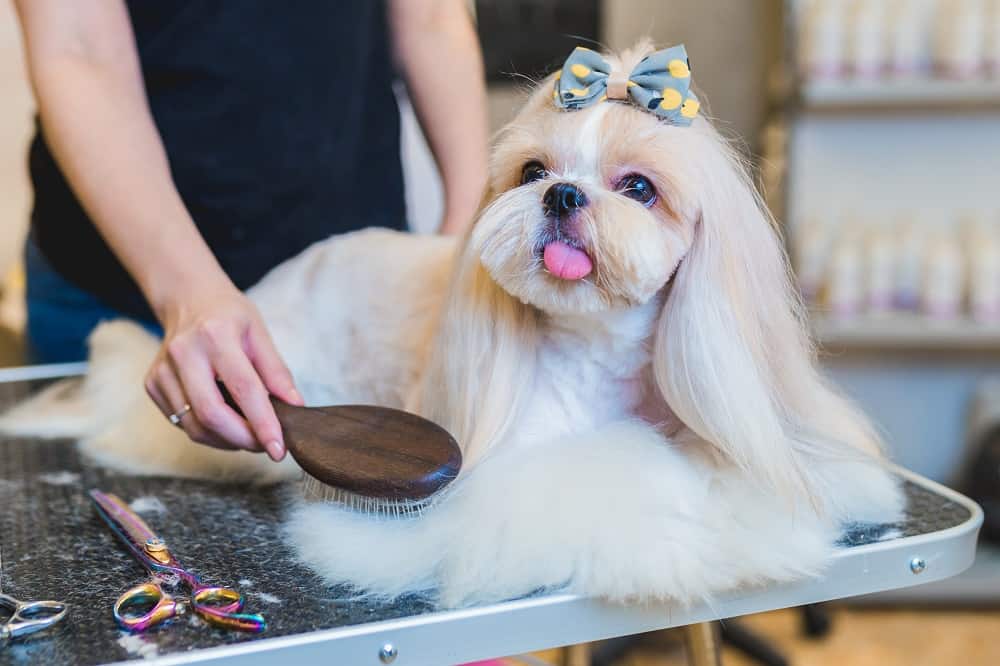 Before And After Teddy Bear Cat Haircut
You might have heard of other cat haircuts such as lion cut, kitten cut, etc but then, are you familiar with "comb trim or cat's pyjama trim — teddy bear cat haircut"?
On what condition should one cut the hairs of their cats? Perhaps how does cutting of the hair of a cat be done? Answers to all these questions and other vital information are provided in this post. 
TEDDY BEAR TRIM FOR CAT
Comb trim or cat's pyjama trim is also known as a teddy bear trim and it's a famously adorable, longer styling option available for felines (relating to the cat family) — the fur on the head and tail are not shaved.
If one wants his/her cat to have a long hair, then he/she can attempt this hairstyle with less hurdles. 
One peculiar characteristic of the teddy bear cat haircut is that, it is done without scissors or naked clipper blades.
To be on a safer side, allow only certified groomers to do this type of hairstyle for your cat.
REASONS WHY YOU SHOULD CONSIDER A TEDDY BEAR CAT HAIRCUT
It's very appealing/attractive or lovable when done appropriately

Minimum maintenance requirements

It brings down shedding

It minimizes issues with hairballs

Specifically for anyone who wants a stylin kitty but will equally like the clothes left on

And several others…
REASONS WHY YOU SHOULD NOT CONSIDER A TEDDY BEAR CAT HAIRCUT
When The Cat Is Nervous, Shy Or Aggressive 
First of all, it shouldn't be done on cats with characteristics such as: aggressiveness, nervousness or shyness. In most cases, only a patient kitty-cat can endure this process.
Some of the key activities that precede trimming include: appropriate cleansing, blow-drying, combing and etc.
In instances where the cat is not cooperating, it is inappropriate to impose a longer grooming session than required. The ideal option for such a cat is a bath and comb package.
When The Cat Is Very Matted
Secondly, desist from teddy bear cat haircut when the cat is very matted. In such case the ideal alternative is to get a lion clip first, allow it to grow out for some few weeks and then schedule a timed grooming appointment to keep your cat at the optimal teddy bear length.
When The Cat Is Elderly Or Has Medical Issues
Last on the list; When the cat is elderly or has medical issues. For instance the temperament, health of skin and hair, lifestyle of the cat should be well considered by the feline stylist. 
Before And After Teddy Bear Cat Haircut
Teddy Bear Cat Haircut. So after trimming your cat, below is how it will look like: