Who Is Laila Ali?
Laila Ali, born on December 30, 1977, is an American former professional boxer, television personality, and entrepreneur.
She is the child of famed boxer Muhammad Ali and Veronica Porsche Ali, who was Ali's third wife. In the world of boxing, Laila Ali forged her own route and established a long-lasting reputation as a gifted and significant athlete.
Laila Ali was motivated to pursue a career in boxing since she grew up in a family with a father who was regarded as one of the best fighters of all time. But she didn't decide to enter the ring herself until much later in life after her father had retired. Laila made her professional boxing debut at age 21 in 1999.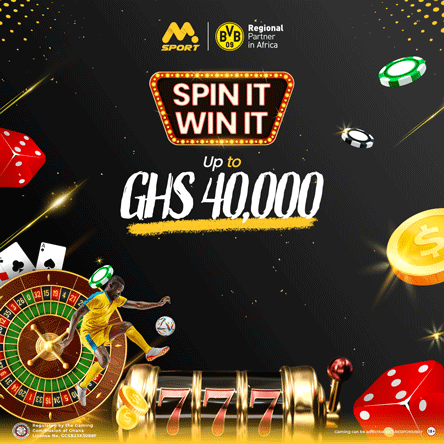 Due to her outstanding abilities and unmistakable personality, Ali immediately attracted attention and fame. She demonstrated a speed, power, and technique combination that was reminiscent of her father's skill in the ring.
She won each of her 24 professional fights, compiling an unblemished record throughout the course of her career. Among Laila Ali's accomplishments is her four-time reign as unbeaten world champion at super-middleweight and light-heavyweight.
Beyond her boxing accomplishments, Laila Ali made use of her platform to support female athletes and advocate for women's boxing.
Future generations of female athletes were aided by her achievements in the ring and her support of gender equality. Beyond athletics, Laila Ali's influence inspired females everywhere to pursue their goals and smash stereotypes.
Laila Ali shifted onto different endeavours after quitting professional boxing in 2007. She developed a career in television and participated in programmes including "Dancing with the Stars" and "Chopped: All-Stars." She became a popular favourite due to her likeable character and inherent charisma.
Laila Ali has a background in broadcasting but has also worked as an entrepreneur and health advocate.
She has written books on fitness and health to share her experience and encourage leading a healthy lifestyle. Laila participates in a variety of charitable endeavours and champions topics including child hunger and women's empowerment.
The influence and contributions of Laila Ali go well beyond the boxing arena. She has established herself as a prominent person in athletics and makes use of her position to uplift and encourage others. She is an inspiration to aspiring athletes and women all around the world because of her passion to her trade, her dedication to advancing equality, and her entrepreneurial drive.
Laila Ali, Muhammad Ali's daughter, has carried on her father's legacy while forging her own special path.
Her successes as a boxer, along with her work in television, business, and activism, have cemented her reputation as a legendary sports personality and a representation of tenacity and resiliency.
Laila Ali is a remarkable person deserving of praise because of her influence on the boxing scene and her continuous contributions to society.
All To Know About Laila Ali's Siblings
Laila Ali is known to have eight siblings.
Here are the names of Laila Ali's siblings:
Maryum "May May" Ali
Rasheda Ali
Jamillah Ali
Khaliah Ali
Muhammad Ali Jr. (aka Miya Ali)
Hana Ali
Asaad Amin
Miya Ali
Maryum "May May" Ali
Maryum "May May" Ali: Laila Ali's older sister is Maryum Ali. She works as a social worker, author, and public speaker. May May has worked tirelessly to advance social justice concerns and participate in humanitarian operations. She has been active in preserving and disseminating her father's narrative and has been a passionate defender of his legacy.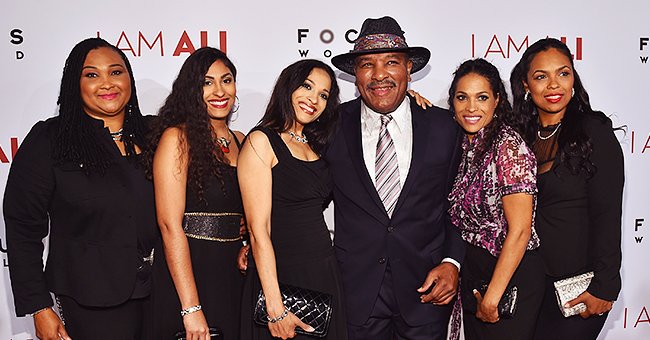 Rasheda Ali
Rasheda Ali: Another of Laila's older sisters is Rasheda Ali. She has been outspoken about her father's struggle with Parkinson's disease and has backed campaigns meant to increase public awareness and financial support for research. Rasheda has spoken in front of crowds and campaigned to preserve Muhammad Ali's legacy.
Jamillah Ali
Laila's older sister Jamillah Ali is Jamillah Ali. She has asserted that there isn't much information easily available about her.
Khaliah Ali
The younger sister of Laila is Khaliah Ali. She is an author and designer. Khaliah has published books that explore her experiences being Muhammad Ali's daughter as a young girl and the effects it had on her. In order to demonstrate her ingenuity and ability, she has also started her own fashion brand.
Muhammad Ali Jr
Muhammad Ali Jr. (sometimes referred to as Miya Ali): Miya Ali is one of Laila's siblings. He is the child of Muhammad Ali and Khalilah Ali, who was his second wife. Miya Ali has occasionally participated in activities and conversations pertaining to his father's legacy, despite not being as well-known in the media as his brothers.
Hana Ali:
Hana Ali is a different sibling of Laila. She is a published author of "At Home with Muhammad Ali: A Memoir." Hana has provided unique insight into her father's life both inside and outside the ring by sharing intimate observations and tales about him.
Asaad Amin
Asaad Amin: Laila's younger brother Asaad Amin. He has kept a pretty modest profile and likes to avoid the spotlight.
Miya Ali
Another sibling of Laila Ali is Miya Ali, whose full name is Miya Ali-Watson. She maintains a somewhat quiet life, therefore not much information about her is publicly available.