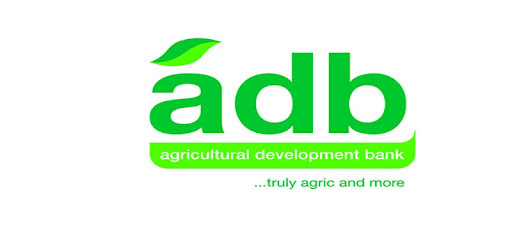 ADB Mobile Banking Registration. Complete Guide
In this post, I am going to take you through a complete guide of how you can do your ADB Mobile Banking registration without any stress or hustle. 
About ADB Mobile Banking 
ADB bank has made banking simpler and easier through their mobile banking system. There is no need to always be queuing at the bank for simple transactions that you can do on your phone, especially in these times where Covid 19 is spreading like wildfire. 
With just your mobile device you can; check account balances, find ATM locations, transfer funds, and even deposit checks. 
ADB mobile banking also enables you to save time, stay on top of daily transactions, apply for loans and many more. 
Now let's turn out attention to the reason why you click on this article by looking at how you can register for ADB mobile banking without breaking a sweat. 
ADB Mobile Banking Registration Guide 
1. Download the ADB Mobile banking application on Google Playstore or Apple Store. 
2. Sign Up at the nearest ADB branch. 
3. Change your default password which will be sent to your email after set-up.
4. There! you are activated to enjoy nothing but the best banking experience at the comfort of your home or office. 
Precautions You Must Adhere To When Banking On Your Mobile 
1. Lock your phone: Add a passcode, pattern, or fingerprint authentication to your phone. That way, if it falls into the wrong hands, your apps and data will be safe from prying eyes.
2. Don't fall for phishing texts: While you can sign up for text banking and alerts, keep in mind that ADB (and other financial institutions) will never ask for your login credentials, account number, or other sensitive information. 
3. Protect your phone from theft: Sure, it's an everyday accessory, but your smartphone is also as priceless as a piece of heirloom jewelry. Practice good habits such as keeping your phone in your pocket or bag and not leaving it lying on public surfaces such as restaurant tables. Familiarize yourself with options for finding and disabling your phone remotely in case it is lost or stolen. 
4. Avoid public wifi: Open networks make it easier for thieves to steal your information. Avoid logging into your mobile and online banking accounts when connected to a public wifi network.
Watch the video below: 
Thank You for reading this post. Don't forget to recommend our site, Ghana insider, to your friends and family who might also profit from the information on our website, and check out our other articles because we have more information to bring to you via your devices.
I believe you have any comments or suggestions to drop about this article, kindly make use of the comment box below and reach us for more discussion.
Ghana insider is on the mission to give you insightful knowledge about anything in Ghana; Latest Entertainment news, General news, insurance, banks, mortgage, Farming, product pricing, food, business, and more.