Today, we will be talking about the top 10 barbering shops in Accra. After thoroughly reading this article, you will know exactly where to get your next shave.
The barbering shop is a beauty centre for men and some ladies who love to keep their hair short just to look forever young.
Hairstyling salons have turned into a vital space in the 21st century in light of the requirement for present-day men to feel and look great.
However, what recognizes a decent stylist from one that will wreck your hairline moves past the shop claiming the best stylistic layout or the best arrangement of barbering instruments, hence the need for the hairdresser's abilities, his aptitude and demeanour is the most important qualities needed.
Most barbering shops now provide service bundle(s) that comes with back rubs, pedicure and nail trim treatment.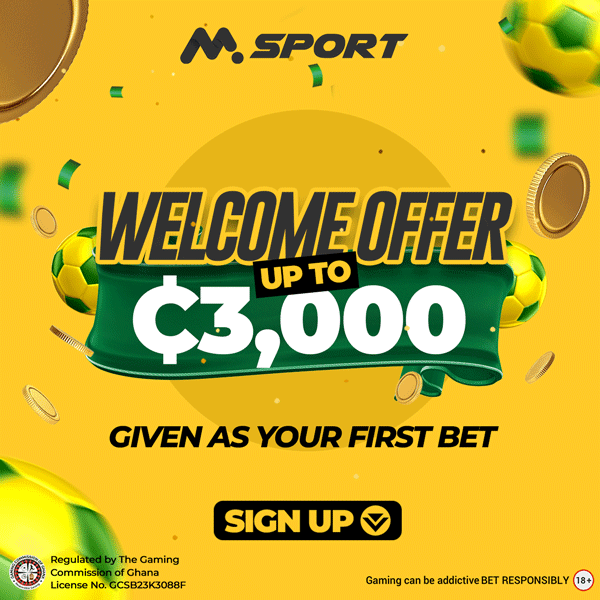 These are the notable barring shops our team documented after visiting all the barbering shops in Check out the list below to know the top 10 barbering shops in the country's capital.
Top 10 Barbering Shops In Accra
Celebrity barber studio 
Number 1 on the list is the Celebrity Barber Studio owned by Celebrity Barber who happens to be the most famous barber in the country at the moment.
This barbering shop has groomed all the male celebrities in the country. Sarkodie, D Black and football stars such as Asamoah Gyan all get their hair shave at the Celebrity barber Studio. The shop is located at Accra/McCarthy.
The charge for a haircut can be as expensive as 100 cedis. Celebrity studio provides one of the most hospitable services to its clients.
Phone: 0240983722 / 0550751659
2. Headlines Barbering Shop
The Headlines Barbering shop additionally joins the rundown of excellent barbering shops that give superb customer service to its clients.
The East Legon outlet gives hair shave, neck and back rubs and facials for just 20 cedis. Pedicure and nail treatment comes with a small charge as well.
Phone: 0243 90 2295
3. Royal Hair
Royal hair is located at West Hills Mall Accra, Ghana. The shop has one of the most-stylist barbers I've ever come across.
The place is also very neat and filled with modern barbering gadgets. Royal Hair charges as low as 15 cedis and as high as 70 cedis for a shave. Below is their contact details;
Phone: +233246136708 (www.royalhairgh.com)
4. The Boardroom Grooming Centre
The boardroom grooming centre is exceptionally new to the barbering space in Ghana; however, it has now become famous due to the kind of top tier service they provide to their customers and also how they pamper their patrons.
The boardroom is located on the Bawalashie – East Legon Road, a couple of minutes drive from the University of Ghana and the Tetteh Quarshie Roundabout.
Their stylists have enjoyed working with numerous famous people in Dubai. A simple hair shave costs a cool 20 Ghana cedis, while facial treatment also cost 100 cedis. Waxing for men and women nail trim, pedicure, shoulder and back rub are also some of the services that they provide.
Phone: 054 347 7322
4. Alkaline Barbering Shop
Alkaline barbering shop is located at Mallam Gbawe in Accra. It is owned by a young Ghanaian man who is a die-hard of Alkaline – The heavyweight dancehall musician.
Alkaline  barbering shop provides other services such as dreadlocks, pedicures etc aside from the normal shave. A shave at Alkaline's barbering shop goes for a cool 30 cedis.
Phone: +233554551017
6. Exotic Trendz
Exotic Trendz has branches in every one of the important shopping centres and shopping arcades in Accra.
In all, it has seven super present-day unisex salons that offer hair treatments, body treatments, nail treatments and remedies for facial issues for Ghanaians.
Exotic Trendz has profoundly talented hairdressers who are friendly and experts at what they do. Their charges begin from 100 cedis.
Phone: 0501402363
7. Flexo's Barbering Salon
Flexo's Barbering saloon made it to the 6th position on the list. Flexo saloon has well-groomed staff who are always keen on satisfying their customers.
It is located opposite Cosmic Academy School, Accra, Ghana. The charge for a shave ranges from 20-100 cedis depending on the customers choice of hairstyle
Phone: 054164733
8.  Xmen
Xmen prides itself as the best barbering shop in the country. The barbering shop which is in its 6th year of activity additionally offers pedicure and body rubs. X men is also the first barbering shop to present the gift voucher framework for its customers.
For the platinum bundle, one should buy 35 cedis token, and it permits the holder to get a hairstyle, nail trim, pedicure, facial treatment and beverages from the bar.
You will probably find one of your #1 superstars when you get a hairstyle or a facial treatment at Xmen barbering shop. Television stars including Kwami Sefa-Kayi, rapper E.L, and radio guru Bola Ray are all part of prominent people who shave at Xmen. It is situated on Freetown Avenue, near Papa's Pizza in East Legon.
9. Cynthia Salon
Cynthia saloon is owned by a famed female entrepreneur. Initially, the saloon didn't offer male services until recently. A shave at Cynthia Saloon has a price range between 20-80 cedis. It has one of the talented hairstylists I have ever come across.
Phone: O55 311 4223
10. Benfrik Haircut
Benfrik's hair salon is located at Kwabenya in Accra Ghana. Aside from normal shave, it also renders services to clients who have dreads. You just be prepared not to ay anything less than 30 cedis when you visit Benfrik's shop