Who are Celine Dion siblings? A lot of people are interested in knowing about the siblings of Celine Dion. Hence in this write up, we will introduce you to all of them.
Celine Marie Claudette Dion is undoubtedly one of the greatest singers of all time. She is normallly called the "Queen of Power Ballads."
Her achievements and accolades over the years are so many that it cannot be contained in this write up. The legendary singer was born into a large family where she ranks as the youngest of 14 siblings.
Her father, Adhémer Dion was a butcher of French descent and her mother, Thérèse was also a homemaker. But despite being born into a poor home, Celine claims it was a happy home regardless.
Who Are Celine Dion Siblings? 
Legendary Canadian singer, Celine Dion is from a large family in Charlemagne, Quebec in Canada. She happens to be the youngest child of her parents 14 children. Their names are Ghislaine, Linda, Manon, Louise, Liette, Michel, Dondalinger, Claudette, Daniel, Pauline, Denise, Paul, Jacques and Clément Dion.
Meet Denise Dion 
Denise Dion is the eldest sister of Celine Dion. She was born on August 16, 1946. Unfortunately, we do not have any further information about her due to her private nature.
Meet Daniel Dion 
Daniel Dion is/was the brother of Celine Dion. He is actually the eighth born of their parents, born on November 29, 1956 in Charlemagne, Canada.
He died in January 2016 at the age of 59 after battling with cancer. His death came just around when the singer was preparing for the funeral of her husband, René Angélil who also died of cancer.
He had two daughters, (Marie- Michelle  and Valérie) and two grandchildren (Matis and Lauraine).
Meet Ghislaine Dion 
Ghislaine Dion is an elder sister to Celine Dion. She was born on July 28, 1958. Ghislaine is also a great singer and even has a joint album with Claudette, Daniel and Celine Dion. The album was released on February 26, 2009.
She is a media personality and makes a number of appearances on some top shows in Canada.
Meet Claudette Dion 
Claudette Dion is a Canadian singer and an elder sister and godmother to singer, Celine Dion. She is the daughter of Adhémar Dion and Thérèse born on December 10, 1948. She is actually the third of fourteen siblings.
Like her sister, Celine, Claudette also had the dream of becoming a singer at a very young age. However, she started her singing career proper in 1984 at the age of 36 and it was actually René Angélil, the late husband of Celine Dion who produced her first two albums.
She started a show in 2004 with six of her siblings at the Casino de Montreal where she performed to over 50,000 fans and did over 120 performances throughout the four years of the show. As part of giving back to the society and helping the needy, Claudette contested in the 3rd  season of "La Ferme Celebrities in Africa" in Janaury 2010. At the end of the reality show, they managed to raise over $72,000 for Foundation Maman Dion to help educate children from poor homes in Quebec.
Away from music, Claudette is a family woman married to Serge Gaudet. But before him, she was married to René Morin until the late 1980s.
She also has four children namely; Célia, Steeve, Sébastian and Cathy.
Meet Jacques Dion 
Jacques Dion is a Canadian songwriter and brother of Celine Dion born on March 10, 1955. He has composed a number of songs for his sister including "Ce n'était qu'un rêve" in 1981.
He is married to Geneviève Garcea.
Meet Michel Dondalinger Dion 
Michel is well known to be the brother of singer, Celine Dion. He was born on August 18, 1952 to Adhémar Dion and Thérèse in Quebec.
He is married to Danièle Corbeil and at some point became the manager of Celine Dion.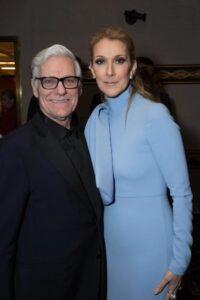 Meet Manon Dion 
Manon Dion is known to be the sister of singer, Celine Dion. She was born on October 7, 1960 in Quebec.
Not much is known about her because she isn't in the public space like her sister.
Meet Louise Dion
Louise Dion is a sister to Celine Dion born on September 22, 1953.
Unfortunately, we do not have much information about her.
Meet Liette Dion 
Liette Dion is a Canadian born to Adhémar Dion and Thérèse on February 8, 1950 in Quebec. She is known to be one of the sisters of Celine Dion.
Meet Paul & Pauline Dion
Paul and Pauline Dion are the twin siblings of Celine Dion. They were born on April 3, 1962 in Quebec to Adhémar Dion and Thérèse.
Pauline is married to Marc Martel although we cannot confirm the number of children she has at the time of writing. She is known for her role in the movie "The Lynwood/Harper Alien Abduction Mystery" in 1988 as a farmer.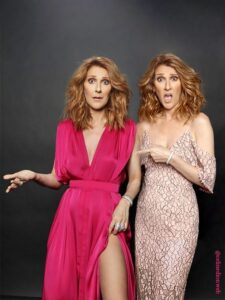 Meet Linda and Clément  Dion 
Linda Dion is a sister to Celine Dion born on June 23, 1959 whereas Clément was born on November 2, 1947 in Quebec. They are both living private lives hence we do not know what they are doing at the moment.