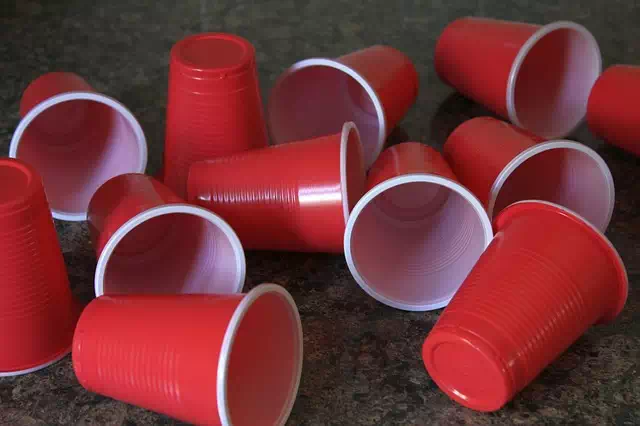 Plastic Companies In Ghana. List
Do you want to know the list of all plastic companies in Ghana?. Then you are here at the right time. In this post, we are going to make know to you the top companies in Ghana that deals in plastic production and manufacturing.
Plastics come in various forms and are of great use in our activities at home, work, school and anywhere we find ourselves. They are easy to handle and do not break easily, therefore very convenient to use.
If you are wondering the places to find quality plastics for use, check out these companies in Ghana that are involved in making plastics listed below :
---
List of Plastic companies in Ghana.
INTERPLAST LIMITED
Interplast is an award-winning company and West Africa's leading producer of plastic pipes. This company was founded in 1970 by a Ghanaian.
Some of the products Interplast makes are: uPVC pipes, cable duct system, HDPE pipes, INCOR pipes, ingreen irrigation systems and everlast windows and doors. The company's products are used in more than 22 African countries.
Interplast does not compromise on quality and safety of their products. If you need any of their products, you can contact them on: 030 2819 000. If you prefer to email them, then do so at: [email protected]
---
SINTEX CONTAINERS (GH) LIMITED
Sintex Ghana has been in existence for over 25 years and was founded by Mr. Ashok Budhrani. This company produces water storage tanks, preforms, waste bins, packaging, bottles and jars, lamination, caps and closures.
Sintex Ghana has a vision to make quality products and to help boost the economy.  Sintex can be located at Cylinder junction on the Spintex Road.
Contact them on : 0302 817 364 / 0302 817 365 or email at : [email protected]
---
DURAPLAST LIMITED
Duraplast started working as a company in November 1969. They are involved in the production of unplasticised Polyvinyl Chloride, Polyvinyl Chloride and High Density Polyethylene (HDPE) pipes.
Duraplast makes use of the latest technology to make their pipes in order for them to meet international standards.
Duraplast Limited can be located on Plots Number 10,11 and 12 Dadeban Road, North Industrial Area, Accra North. Contact them on: 0302 225001/ 0302 223989 or visit their website at: www.duraplastghana.com.
---
DECORPLAST LIMITED
This company has been in operation since 1992 and is a quality dealer in household products like kitchen containers, coolers and moulded garden furniture.
The aim of this company is to provide quality products to fulfill all commercials, household and leisure needs making its range of products convenient to everyone.
You can locate them at 29 Dadeban Road, North Industrial Area. 
Reach them by email at: [email protected]
---
UNIVERSAL METALS AND PLASTICS LTD
This company is known for the production of water tanks with 200 to 3500 litre capacity. Contact them on: 057 6404 653 / 057 330 0005. You can also email them at: [email protected]om
The company is located at Number 22 Near st.Johns ABC Junction at Achimota.
---
DUWA-PLUS GHANA LIMITED
This company manufactures plastic films for water satchet and shopping bags. Locate them at North Kaneshie in Greater Accra Region. Contact them on: 0302 234 616.
---
STRONG PLAST LIMITED
This company is known for the production of original Gye Nyame Plastic Chairs,  Tables and Crates. 
Strong Plast is located near Coca Cola Roundabout on the Spintex Road. Contact them on : 0302 810518/ 810524 for more information.
---
EVERPACK
This company deals in a variety of household tissue and plastics. They also make
disposable cups with their covers, plastic plates and trays and ice cream cups.
Contact them on: 0302 229804 or 0302 227992. Locate them at Ring Road Central.
---
PENS AND PLASTICS GHANA LIMITED :
This is a plastic manufacturer and wholesale company in Accra. They are known to produce all kinds of plastics and other materials such as BIC Pen, shaving sticks, school bags, T-shirts, and many others. Contact them on: 0302-213 460.
---
POLY TANKS GHANA LIMITED
This company has been in existence for a very long time and are the largest producer of water storage tanks in Ghana.
The company was established in 1992 and has since been a solution to poor water storage system.
Contact them on : 0302 811 576, 0302 811 556. Locate them at Motorway Industrial Estate, Baatsona, Behind Coca Cola Bottling Plant.
---
PIVOTECH GHANA LIMITED
PIVOTECH is a company that specializes in producing PVC profiles by making use of modern and advanced technological machinery. Pivotech PVC windows and doors are made according to the climate in Sub Saharan region.
---
KANE-EM INDUSTRIES LIMITED
This company produces high quality industrial, medical and beverage pet bottles, amber pet medical dispensers, polythene for packaging foods, Industrial thick gauge films for construction industries and cosmetic jars.
Call them on : 0302-221380 / 229429 / 0242700887 / 0242700889. Locate them at the North Industrial Area.
---
CENTURY INDUSTRIES LTD
This company is a plastics manufacturing industry that produces insulated products and domestic household plastics.
The Company was incorporated within the Melcom Group in the year 2000.
Contact them on:  0302 251 789. Centuries Industries Limited is located on 2nd Palace Link Road, Off Dadeban Road at  North Industrial Area.
---
Don't hesitate to contact any of these above listed plastic companies or make your way to their companies for the supplies you need.