In this post, we will make known to you:
List of oil and gas companies in Ghana.
Their respective contact details
and many more.


---
If you need a job at any of the oil companies in Ghana, this is the list below. Send your CV now.
Oil and gas are very important sources of energy all over the world. They are used to power various machines, fuel vehicles, trucks and other means of transportation and keep industries running smoothly.
This makes them something we cannot do without especially in commercial circles if we want to record productivity.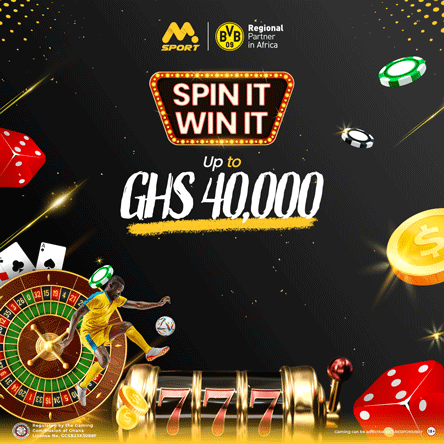 ---
In view of this, we have compiled ten top oil and gas producing companies in Ghana. Take a look below:
---
GOIL is an oil and gas company owned by Ghana. It was founded in 1960 and is the only indigenous petroleum commercial company in Ghana.
The company has a vision to be a world class provider of goods and services in the petroleum and other divisions of the energy industry. In 2012, GOIL received ISO certification.
Locate them at :
Junction of Kojo Thompson and Adjabeng Roads,
House No. D659/4, Accra.
Contact them on :  0302 688-215 / 0540-127100 / 050 162 3383
Email them at : [email protected]
Website: www.goil.com.gh
---
MENERGY GHANA LIMITED
Menergy Ghana is one of the oldest indigenous African  oil companies founded in 1989. It is involved in transporting goods to customers. The vision of the company is to become the benchmark of oilfield services in Africa.
The company is involved in some of the following industries :
Crew travel, project logistics, car rentals, hotel reservations, shipping agency, catering services, aircraft charter brokerage , supply crew and boat hiring among others. Menergy has gained a reputation of being a reliable company over the years.
The company is located on the Mensah Wood Street, East Legon, House Number 30.  You can contact them on these lines : 0302 544 247 or 0540 106 317.
At Tema, locate them at Thokey House, Community 4, Opposite SEGECO Flats. 
Email: [email protected]
Website: www.menergyinternational.com
---
BAYFIELD OIL SERVICES
Bayfield is a Ghanaian owned company and the leading producer of oil and gas in Ghana and two other West African countries. It came into existence shortly after oil was found in the country in quantities that can be sold. They provide services like :
Industrial chemical supply, deckside equipment, quayside equipment, floatation and mooring systems, fendering solutions , among others. Locate Bayfield Oil Services at C290/14 Okwei Lane, Dzorwulu, Accra. 
If you need their services, you can contact them on :
0302 797 555 or 0302 797 554.
Email them at: [email protected]
Website: www.bayfieldoilservices.com
---
Angio company was founded in  2009 and offer project management services across the entire civil service, trading, and procurement, inclusive the oil and gas sector. They also offer training.
Locate them on the :
2nd Floor, El's Place Achimota Gulf Course Road, Achimota
Airport Accra, Accra, Ghana
Call them on : 0244 293 313
Check out their website at: www.angiogroup.com
---
This company was established in 2015 and is one of the leading suppliers of fuel for sale. Some of their products are :
Unleaded gasoline, diesel, fuel oil, liquefied petroleum gas, residual fuel oil and kerosene. Savfuel offers door-to-door delivery of fuel at the same rates of filling stations to its customers. The company also offers 24 hour customer support and attends to emergency delivery requests by customers.
 Locate them at :
C66/14 Nii Noi Kwame Street, Dzorwulu
Accra North, Ghana.
Contact them on :0302 797 157
Email: [email protected]
Website: www.savfuelpetroleum.com
---
PLATON GAS OIL
Platon gas oil was founded in 2014 and is known to be the first oil refinery in the country, privately managed. The company makes petroleum products like :
Diesel, naphtha and residual fuel oil.  Platon oil's refinery is located in Tema. Their company meets all the requirements of industrial safety and environmental protection.
 Locate them at :
Tema in the Greater Accra Region
Call them on: 0303 313 186
Email them at : [email protected]
Visit their website at : www.platongasoil.com
---
Kosmos Energy is an oil and gas company which though founded in the United States of America, operates in Ghana,  Senegal, Mauritania and other countries. 
The company aims to create value for their stakeholders by increasing the value of the assets they produce.
Locate Kosmos Energy at :
D'Anchor House
Number 12 First Osu Badu Street
West Airport Res. Area
Accra
Call them on : 0302-740 888
Visit their website at: www.kosmosenergy.com
---
Takoradi gas came into existence in1992 and has been one of the leading industrial gas manufacturing companies in Ghana. They are quality producers for industrial gas, gas for fridges, welding accessories and so on.
Takoradi gas company is known to be reliable and offer delivery services to their customers.
The company has branches in Tema, Kumasi, New Abiremi and Kenyasi.
Locate them at :
Plot number E156 Effia light
Industrial area Takoradi, Western Region, Ghana.
E-mail them at: [email protected]
Visit their website at: www.takoradigas.com
---
This company was incorporated in  1998 and is a fully Ghanaian owned oil company.
It is the oldest oil marketing company in  Ghana. Their vision is to become the preferred oil marketing company with strong representation in all districts in Ghana, offering quality and reliable products in a safe and conducive environment.
Locate them :
Off La-Tebu Road(Ghana Water Co. Road), East Cantonments
Call them on : 0302765489 / 0302765499 / 0246078757
Emai them at l: [email protected]
Visit their website at : www. staroil.com.gh
---
ANTLIS OIL AND GAS
Antlis is a fully owned Ghanaian company that concentrates on petroleum productions globally. The company was established in 2015,with presence in Ghana and Kenya.
They  produce crude oil, gasoil, gasoline, aviation turbine kerosene, residual fuel oil and petroleum haulage.
Locate them at :
Plot 51 C6, Community 18 Road,
Off Spintex Road, Accra,
Contact them on : 0302 819 720 / 0302 819 721
Website: www.antlisgroup.com
---
Springfield Oil
Tullow Oil
Akar Energy Ghana.
Saida Oil and Gas
---
If you happen to need the services of any of the above listed oil companies, call their lines to learn more about their productions and services they render.
They might just be the answer to your challenges in industry.