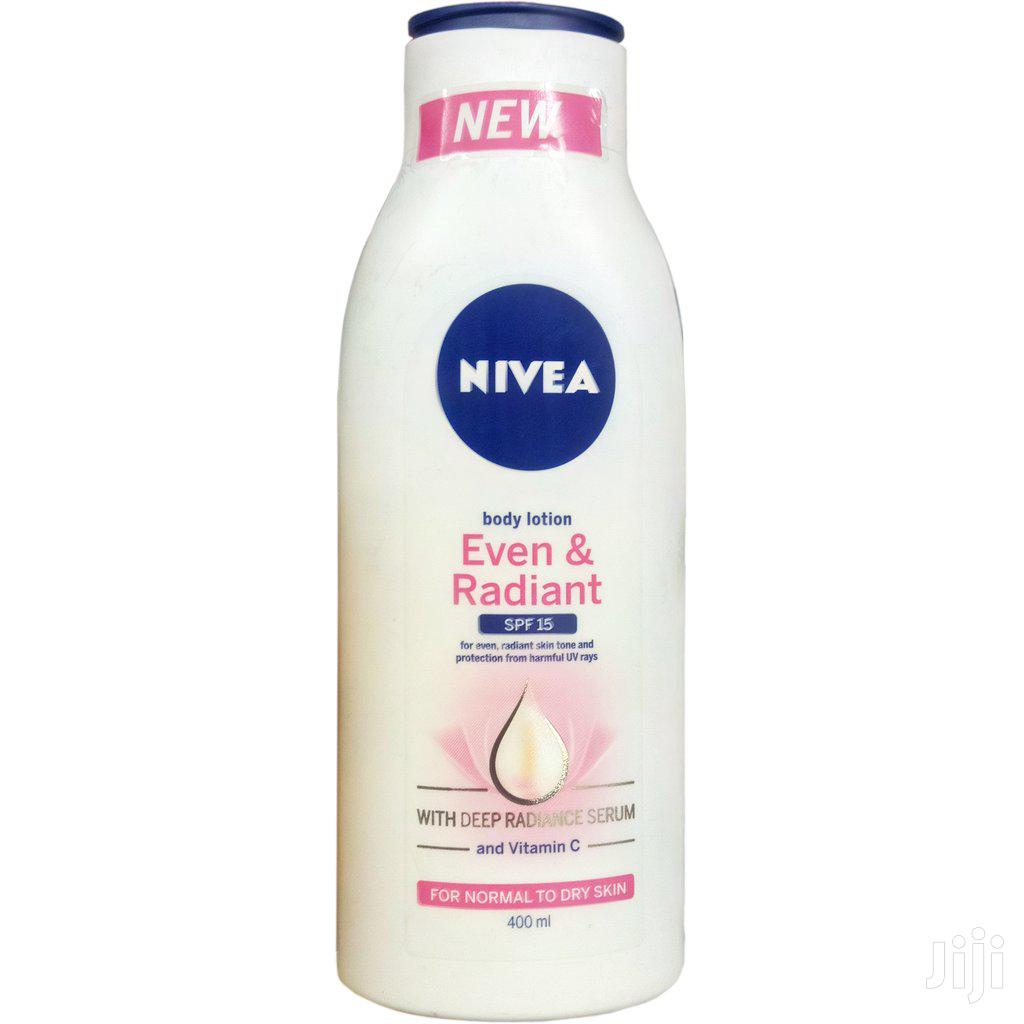 Nivea Creams For Fair Skin. Full Details
In this post, I am going to take you through various Nivea creams suitable for fair skin complexion, as well as other necessary worth knowing about Nivea products.
Before we get into the details, let's first go through Nivea's profile as a renowned cosmetic brand.
About Nivea 
Over 100 years ago, Nevia has invented modern skincare with Nivea Creme. Today, millions of people all over the world, all with different types of skin, rely on the Nivea brand. That is why Nivea researchers work extensively with different skin types and the different care requirements brought about by culture, gender and age. Thanks to this approach, Nivea has developed numerous innovative skin care products over the past few decades, from deodorants to sunscreen products.
Nivea Creams For Fair Skin
Below are the Nivea creams suitable for those with fair skin complexions. 
1. Nivea Q10 + Vitamin C Firming Body Lotion
Q10 is a natural component of your skin that actively works to keep it firm, however levels of Q10 decrease with age and the skin becomes less able to renew itself. The NIVEA Q10 + Vitamin C Firming Body Lotion enriches the natural levels of Q10 empowering your skin with the energy and strength it needs to remain toned and supple. Visibly firmer and tighter skin in 2 weeks for normal skin. Skin compatibility dermatologically approved.
2. Nivea Even And Radiant
With regular use, Nivea Even & Radiant Body Lotion, specially formulated with a combination of Nivea's deep radiance serum and the skin's own co-enzyme Q10, helps to repair dark and uneven skin patches for visibly radiant. It also smoothens and even your skin tone to the extent you yourself can feel it. Nivea's effective SPF 15 helps protect your skin from harmful UVA/UVB rays that cause skin darkening and damage over time.
3. Nivea Extra White Smooth And Firm
NIVEA Extra White Firming Body Lotion has Deep White Essence, Super Fruit extracts and Q10 to make skin whiter and firmer. Its Super Fruit extracts have concentrated Camu Camu and Acerola Cherry, which have 50x more Vitamin C vs. lemon to brighten the skin. It contains Q10 that effectively firms skin and restores its elasticity. This moisturizing body lotion also repairs 10 signs of dull, damaged skin like dark spots, dry & itchy skin, and uneven skin tone.
Watch the video below:
Thank You for reading this post. Don't forget to recommend our site, Ghana insider, to your friends and family who might also profit from the information on our website, and check out our other articles because we have more information to bring to you via your devices.
I believe you have any comments or suggestions to drop about this article, kindly make use of the comment box below and reach us for more discussion.
Ghana insider is on the mission to give you insightful knowledge about anything in Ghana; Latest Entertainment news, General news, insurance, banks, mortgage, Farming, product pricing, food, business, and more.