In this post, I am going to take you through a list of loans in Ghana for NGOs, and the institutions that offer these loan services. 
As non-profit organisations, NGOs rely on various other methods for raising funds to finance projects, facilitate operations, pay salaries, and cover overhead costs.
Many charities and foundations provide funding to non-governmental organizations (NGOs) that are in line with their mission statements. Grants are unrestricted funds that an NGO can get without any strings attached or commitments to repay.
If the grants are not coming, does it mean NGOs should stop operating? Definitely not, they can as well go for loans like any other institution.  
Even though in recent times NGOs are seen as high-risk borrowers since they make no profits. There is no law that suggests they shouldn't be granted loans. In fact in Ghana, there are many financial institutions with loan packages for NGOs and in this article, we are going to take a look at them.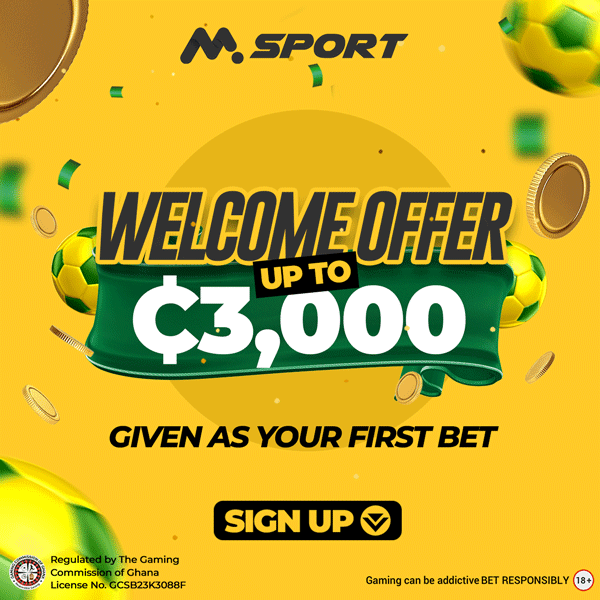 Let's delve into it!
About NGO Loans In Ghana
Some people can get personal loans from their banks to fund their non-profit projects. Other banks, such as Ghana Commercial Bank, Stanbic Bank, Absa, Fidelity Bank, and others, provide specific loans for projects. Here are a few companies that lend money to non-profits.
Macquarie Group Foundation, Citi Foundation, Deutsche Bank Americas Foundation, Barclays Support for Communities, RBS People Charity, Societe Generale Corporate Foundation for Solidarity, Royal Bank of Canada's Community and Sustainability Program, and American Express Corporate Social Responsibility are among the covered bank foundations.
List Of NGOs In Ghana

 
Below are some NGOs in Ghana that will appreciate any form of support you can give them. 
Vodec Africa (vodecafrica.org)

Action Aid Ghana

Access

MedCare

Ghana African calabash volunteer

African Centre for Peace Building, AFCOPB

African Human Right Heritage

African Solution Network Inc.

Akrowa Aged-Life Foundation

Alliance for African Women Initiative

ALLIANCE INTERNATIONAL

Amicus Onlus Asempa Yetsia Cultural Troupe ATWWAR/WCPRC

BASICS International

Beacon International School

Blue-Med Africa

Bogoso Area Township Association

Campaign For Learning Disabilities

carenet center for disease control and prevention in Africa(CDC AFRICA)

Centre for E-Governance website

Centre for Energy, Environment, and Sustainable Development (CEESD)

Centre for Popular Education and Human Rights, Ghana Change 1

Child Cheerful Hearts Foundation cherishvisionfoundation@

gmail.com

childlinkfoundation.org

coalition of NGOs in water and sanitation Coastal Intercultural Exchange

Colorado-Ghana Children's Fund Community Welfare Foundation

Compassionate Journeys

Cradle Of Hope for Relief and Development Darsfoundation

DAS Foundation

Develop Youth Ghana

Development Solutions Centre

DHYI Disaster Volunteers of Ghana (DIVOG)

Doctors for Right to Health dolly foundation

DRAMA NETWORK-Serving Society for a Better Tomorrow

Dream Africa Care Foundation

DREAM AFRICA CARE FOUNDATION

DWIB Leukaemia Trust EAGLE FOUNDATION (NGO)

Earth Organization Ghana Chapter

Embracing Hidden Talents Network – Ghana.

Emerge Kids in Sports

Emmanuel Educational Foundation and Sports Academy for the Physically Challenged

Evergreen Club of Ghana

Excell Foundation Families Of Today For Tomorrow

FARIAD Father Care Humanitarian Foundation

Fiesta Condoms Gh

Firm Health Ghana Foundation

fredstino foundation

FREED Ghana Health and Education Initiative Ghana Heritage Conservation Trust Ghana Integrity Initiative

Ghana Life Savers Organization

Ghana National Deaf Children's Society (GNDCS)

Ghana Rural Action Support Programme (GRASP)

Ghana Twins Foundation

Ghana Wisdom Foundation

Ghanaian Women's Association of Georgia

Gimat Volunteer Network

Girls Advocacy Foundation,

Ghana Global Civic Preservation

Glove foundation God's Favour Foundation

Goldküste – Gold coast NGO

GRACEghana

Gracelen Terrace Youth Association

Green Village Greencare & Girl Child Foundation

Green first Ghana

GYE NYAME DEVELOPMENT FOUNDATION

Hands of a Hero Foundation

handsofmercyfosterservices.org

Health Allies Foundation

Help a Child grow

helping street children and empowering local women.

Heritage Children's Foundation

HOHOE CHRISTIAN ORPHANS HOME – GHANA

Hoops Care International

Inclusion Ghana

IntelliSyS ICT Center

International Children's Games Ghana

International Cultural Youth Exchange

International Federation of Women Lawyers (FIDA),

Ghana ISODEC

ISOS SOCIETY UK

KANTUDU YOUTH FOR EDUCATION AND DEVELOPMENT (KAYED)

Kid's Kingdom

KIDS FOUNDATION GHANA

Korle-Bu Family Fund

Korye Dance Theatre

Kpangmaga Development Aid (KADA) 

lamixfoundation.com

Leaders of Tomorrow Foundation

Legal Resources Centre life liberty

Lifeline Foundation

LOVE FORUM MACEDONIA FOUNDATION GHANA

maltiti child foundation- MCF

MEMHREP – MENTAL HEALTH REHAB MILLENNIUM CHILD SUPPORT GROUP

Naa Ahinee Mensah Visual Artist/Poet

National Africa Foundation

Nazareth Outreach Network

Network Coalition new life international

Ngorli organization

NON PROFIT DAYCARE NEEDS HELP.

Non-governmental organization

NORTHERN CHILDCARE VOLUNTARY ORGANISATION

Northern Sector Action on Awareness Centre (NORSAAC)

Nsaba Ghana Schools (now located at Nsaba Ghana Community Projects)

OCEP Volunteers

OHMED

Olivia Adamu Foundation

onevillagefoundation

Onthefield Vision Charity

Orphanage care

OrphanAid Africa

Osu Children's Library Fund

Oulamii Sooj African Drum & Dance Academy

PANEST – Pro-Action Network in Education & Skill Training

PATRIOTS GHANA KNUST

PATRIOTS GHANA UCC

Peace Centre for Human Development

PEOPLE HELPING GHANA

Philiandtrust

Poverty eradication, youth empowerment, and wealth creation

PRESERON – Ghana

prolink website

Quaye Nungua Foundation

R.V.O VOLUNTEER PLACEMENT

Reach the People Ministries Regional Advisory Information & Network Systems

RESPECT Ghana

revsodepghana.org

ROYAL LAND FOUNDATION(NGO)

Rural child development Saboba's Hope Sabon Zango Youth Movement

safe blood ghana foundation

Savannah Education Trust

SCEREECE DEVELOPMENT SERVICES, (SDS)

Science & Technology Advocacy Renaissance

SEDARVP-GHANA

Seeking partnership

support shape Lives Inc,

SHEQ CONSULTANTS GHANA

SIL Charity Solutions

Sinapi Aba Trust

SME Relief Foundation

Society for The Welfare Animals- Ghana

Special Attention Project Street Library Ghana

Suntaa Nuntaa Rural Aid Project

SWEB Foundation

Sympathy Youth Foundation

Talents Intelect Assistance ghana

The African Research Academies for Women

The Akumaning-Brewu Foundation

The Brotherhood Leaders The Development Institute

The Global Wind of Change

The Guardian Home

THE HOPE CENTER MERCY MINISTRIES INTERNATIONAL

THE LOST TALENT FOUNDATION GHANA

The NGOAE

The umbrella for the local Youth actions

THEATER FOR DEVELOPMENT BUREAU AFRICA

the young shall grow international

TWN Africa

United Way Ghana

Vaah Junior Foundation

Village Exhange Ghana

Vision Awake Africa For Development

Vital International Foundation

Volta Aid Foundation

VOLTA YOUTH SOCCER & CULTURAL DANCING ACADEMY

Voluntary Child Health Organisation

Volunteer in Africa,

Ghana Volunteer Partnerships for West Africa

Volunteer Partnerships West Africa

web blog

West Africa Aids Foundation

West Africa Centre for Peace Foundation

WHERE FOUNDATION

windy international youth foundation

Women's Arts Institute Africa(wAi Africa)

World of Hope International
Watch the video below: