You are probably because you want to know more about freemason in Ghana. But before that, clear your mind off all perception you know about masons.
Although opinionated, this post is going to be an eye-opener.
In this post, we are going to make known to you:
How to join freemason in Ghana
Freemason members
Ghanaian Pastors who joined free mason
Leader of freemason in Ghana
And many more.
Just spare me 15 minutes of your time whiles I take you through every detail of freemason in Ghana.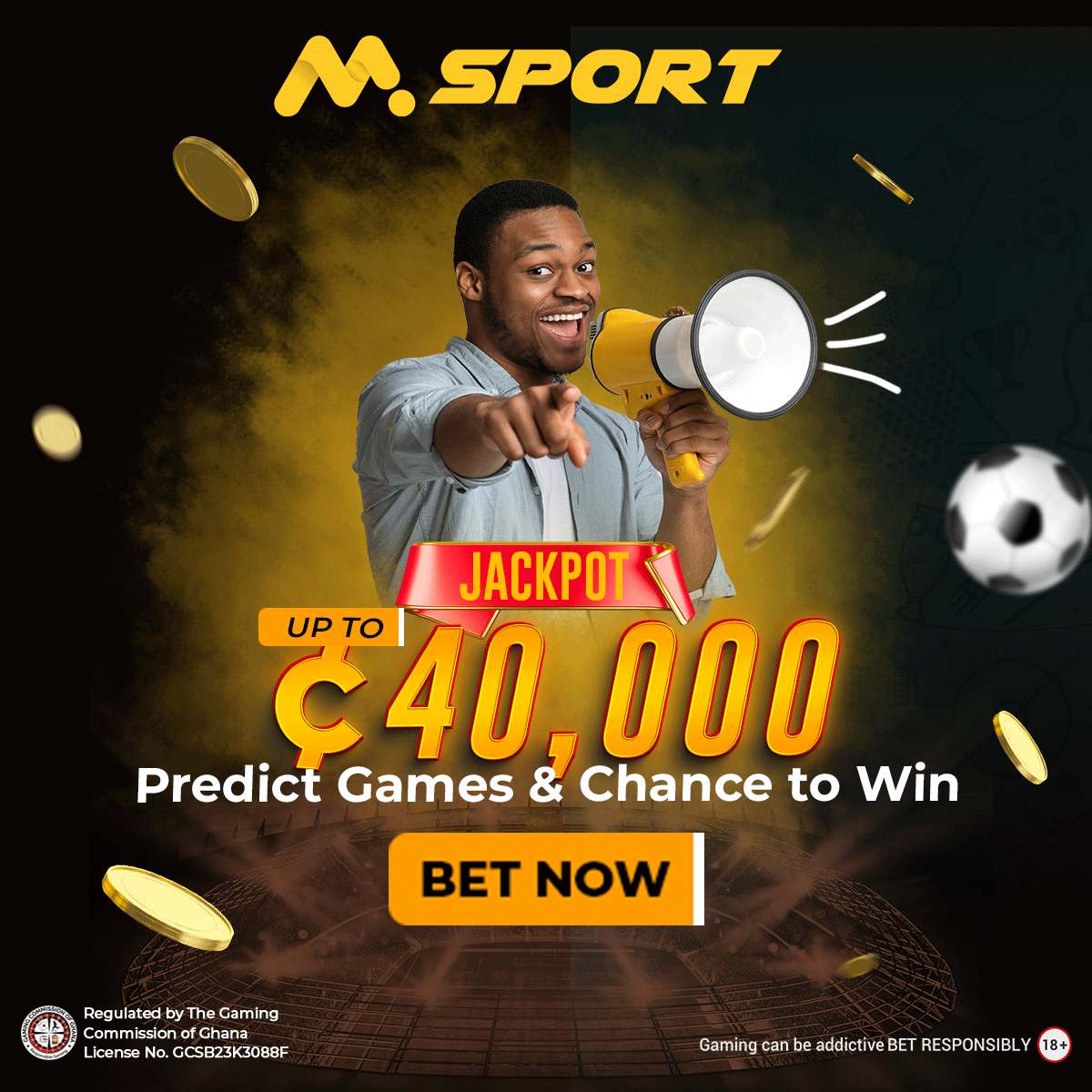 Are you ready?
Let us get started.
NB: Information presented here are mere opinions of the writer and may not be a true representation of what is perceived outside.
---
What is freemason.
Freemason is a brotherhood society where members support and help each other to become a better person. Masons in Ghana are noted for some good cause. Some are
Brothers wish the best prosperity in ones life

Being a member will bring you good if you be patient and willing to study

Masons are loyal and kind to all

Their primary purpose is to make the world a better place for humanity




---
How freemason started in Ghana.
The practice of freemason in Ghana was started by Europeans during the British Colonial Era. The Grand Lodge of Ghana is a self-governing body was established in 2009.
But before then freemasons met under the authority of one of three British Lodges: Grand Lodge of Ireland, the Grand Lodge of Scotland and the United Grand Lodge of England.
---
How to become a freemason member.
Freemason membership is open too all groups of people irrespective of ethnicity or social class.
However, there are some qualifications one has to attain in order to join the freemason in Ghana.
To join the freemasonry in Ghana, you have to:
Believe in a supreme being.

Join on your own free will.

Be a man of good character and reputation

You must attain the age of entry

Be able to take care of yourself and your family

Be loyal, have strength and be willing to help others

Live by the governing principles required by the community
Steps to join the society
Contact the local Masonic or the Grand Lodge of Ghana HERE 

Pay the required dues

Book an appointment

Arrangement will be made for you to meet Masonic lodge committee members.

Investigations abut your honesty will be done

The lodge allows balloting on your admission

If they agree, your date of admission will be made and ceritified by the members.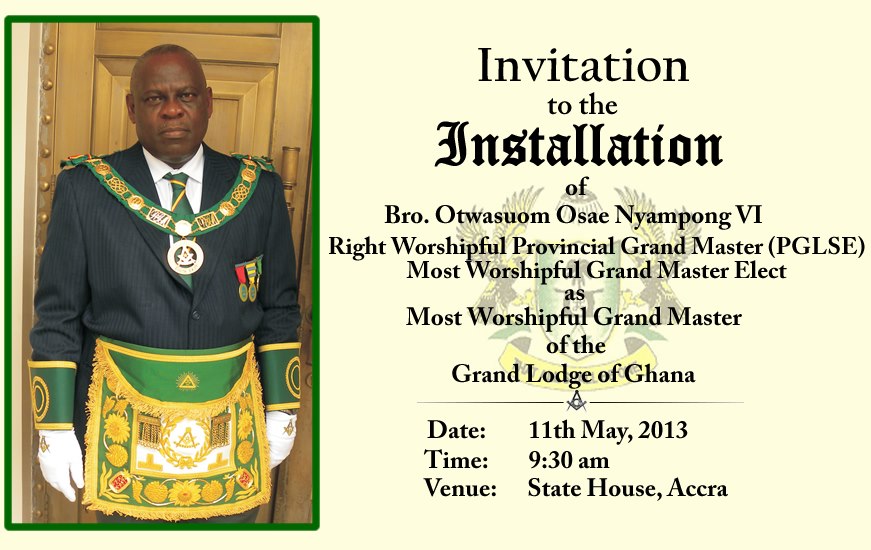 ---
Freemason members in Ghana.
Prominent and notable people in Ghana have joined the freemason and adhere to its principles and practices. Some of these notable men and women can be found in politics, health sector, legislation, urban planning and architecture, judiciary and many more. See the list of freemason members in Ghana
Akwasi Afrifa – Former Head of State

John Agyekum Kuffour – Former President of Ghana (2001 – 2009)

James Aggrey-Orleans – high commissioner of Ghana to the United Kingdom (1997 – 2001)

Edward Asafu-Adjaye – lawyer and diplomat, first High Commissioner of Ghana to the United Kingdom

B Asante – diplomat, civil servant & Educator

William George Mensah Brandful – Diplomat

Charles Odamtten Easmon – First Ghanaian Surgeon Specialist, first Dean, Univeristy of Ghana Medical School

Ernest James Hayford – Gold Coast Physician & Lawyer

Augustus Molade Akiwumi, lawyer, judge and Second Speaker of Parliament from 1979 – 1981

Nii Amaa Ollenu, jurist juget, speaker of parliament of Ghana form 1969 – 1972

Emerald Charles Quist – barrister, judge, first speaker of parliament of Ghana

Ebenezer Sekyi-Huges – lawyer and Speaker of Parliament of Ghana from 2005 – 2009

Isaac Kobina Abban – Chief Justice of Ghana from 1995 – 2001

Vincent Cyril Richard Arthur Charles Crabbe – justice of the supereme court of Ghana

Edward Kwame Wiredu – chief Justice of Ghana from 2001 – 2003

Alexander Kwaina Afenyo-Markin – lawyer & politician

Ebenezer Ako-Adjei – policitian & Member of the 'Big Six'

Christopher Ameyaw-Akumfi – politician

B Danquah – politician and member of the Big Six

Albert Kan Dapaa – politican and chartered accountant

John Henry Martey Newman – lawyer and former chief of staff

Emmanuel obetsebi-Lamptey – lawyer and member of the big six

Victor Owusu – lawyer and politician, former Attorney General

Harry Sawyerr – politician and quantity surveyor

John Van der Puije – Gold Coast Merchant

Ofori Atta I, Okyenhene or King of Akyem Abuakwa, 1912 – 1943

Azzu Mate Kole II, Konor of the Manya Krobo Traditional Area, 1939 – 1990

Osei Tutu Agyeman Prempeh II, Asantehene, 1931 – 1970

Oyeeman Wereko Ampem II, Gyaasehene of Akuapem and Amanokromhene 1975 – 2005

Otumfuo Osei Tutu II, Asantehene, 1999 – present, Grand Patron, Grand Lodge of Ghana and Sword Bearer, United Grand Lodge of England

Theodore S. Clerk, urban planner and first Ghanaian architect




---
Freemason Pastors in Ghana
Some famous freemason pastors in Ghana are listed below.
Bishop Elvis Oppong Suleman




---
Leader of Freemason in Ghana.
Most Worshipful Bro. Naval Captain Kwadwo Adunkwa Butah is the Grand Master of the Grand Lodge of Ghana.
---
Misconceptions about free mason.
According to members of the freemason, there are some misconceptions the public have about freemason in Ghana.
Unfortunately, the society has become synonymous with evil practices and occultism. Let's clear the myths.
Below are some of the false perceptions.
Freemason is not a group of members scheming to take over the world

It is not an antichrist association

It is not an occult

It is not a secret society




---
Free Mason Salary
To the best of our knowledge freemason membership does not come with a salary.
Final thoughts.
The above is the best information we (Ghana Insider) have so far concerning masonry in Ghana.
The symbols, greetings, rings and other relevant information about freemason are beyond the scope of this article. Kindly leave a comment below and let's discuss.
Freemason is a way of life. You choose to join under your own free will. Thank you