Former President John Dramani Mahama has been urged by four unions to contest for the Presidency in the 2024 general elections. The unions are: Motor Riders Union, True Drivers Union, Concerned Drivers Union and Abossey Okai Spare-part Dealers Association. 
According to the leadership of these unions, former president John Dramani Mahama will be the best leader capable of addressing Ghana's current economic hardships. This is the main reason they are petitioning John Dramani Mahama to lead the country after the 2024 elections. 
Submitting the petition to the office of the former President, the Public Relations Officer of the Motor Riders Association, Setsofia Quashie made it known that, Ghanaians are longing for a switch in government that will lead to the transformation of the country's economy.
"Since you left, everything has been in shambles, we can't even buy fuel to work to make ends meet. Things have been so tough that we can't wait to see you come to rescue us. We are by this petition asking you to endlessly consider the points raised and do the needful by heeding to the call of all Ghanaians who are yearning for a change."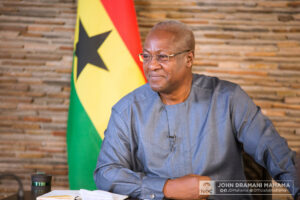 Former Chief of staff, Julius Debrah received the petition on behalf of John Dramani Mahama and said their request will be considered by the former president.