Most Awarded Artist in Ghana- Sarkodie
Sarkodie, the Ghanaian rapper and hip life artist is the most awarded artist in Ghana. He has received 94 awards out of 174 nominations.
Sarkodie was born on 10th July 1988 (making him 32 years old) at Tema. He attended Tema Methodist Day Senior High School and after went to IPMC, where he studied and earned a degree in graphic design.
The award winning artist started his music career as an underground rapper, taking part in several rap competitions such the Adom FM rap competition Kasahare level.
That is when he met his onetime manager- Duncan Williams of Duncwills Entertainment. He met other top musicians and his career took off from there.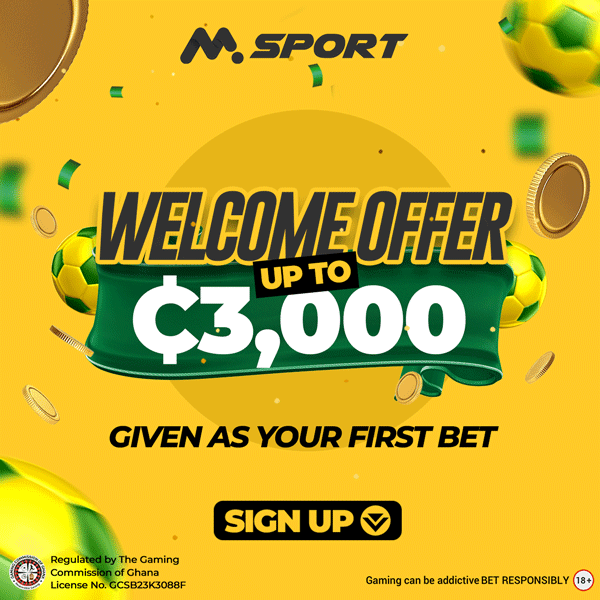 Sarkodie owns the "Sark" by Yas Clothing line. The clothing line is made up of accessories for men, women and children.
He was disclosed officially as the brand ambassador for Samsung Electronics in 2012. He also signed an endorsement deal with FanMilk Ghana in 2013.
Sark is partnership with Tigo Telecommunications Ghana, who sponsored his Rapperholic tour in 2013. He was assigned the ambassadorial portfolio for the Year of Return Campaign.
Sarkodie is happily married to Tracy and they have two kids; a daughter- Adalyn Owusu Addo and a son- Michael Nana Yaw Owusu Addo Jnr. named after his father.
Now, find in the table below, the awards and nominations of Sarkodie.
Sarkodie Awards and Nominations
Year
Nominee / work
Organizers
Award
Result
2012

Sarkodie

BET Awards

Best International Act: Africa

Won

2014

Nominated

2015

Nominated

2019

Sarkodie

BET Hip Hop Awards

Best International Flow

Won

2012

Sarkodie

MTV Europe Music Awards

Best Worldwide

Nominated

2016

Sarkodie

EMY Awards

Best Entertainer

Won

2018

Sarkodie

3 Music Awards

Hiplife/Hiphop Act Of The Year

Won

2018

Highest

3 Music Awards

Album Of The Year

Won

2018

Overdose

3 Music Awards

Best Video

Won

2018

Fancy Gadam and Sarkodie

3 Music Awards

Best Collaboration

Won

2020

Sarkodie

3 Music Awards

Hiplife/Hiphop Act Of The Year

Won

2020

Sarkodie

3 Music Awards

Music Man Of The Year

Won

2020

Who Da Man

3 Music Awards

Best Rap Performance

Won

2020

Sarkodie and Efya

3 Music Awards

Best Collaboration

Won

2020

Sark Nation

3 Music Awards

Fan Army Of The Year

Won

2017

Sarkodie

Daf BAMA Awards

Best African Act

Won

2017

Rapperholic concert

Ghana Event Awards

Ghana's Favourite Event

Won

2018

Sarkodie

Ghana Entertainment Awards

Hiplife/Rap Act

Won

2018

Highest

Ghana Entertainment Awards

Album Of The Year

Nominated

2018

Sarkodie

Ghana Entertainment Awards

Best Male Act

Won

2018

Sarkodie

Ghana Entertainment Awards

Best Entertainer Of The Year

Nominated

2018

Sarkodie

Ghana Entertainment Awards

Best Collaboration

Nominated

2010

Sarkodie

MTV Africa Music Awards

Best Anglophone

Nominated

2014

Sarkodie

MTV Africa Music Awards

Best Hip Hop

Won

2015

Sarkodie

MTV Africa Music Awards

Best Male

Nominated

2018

Sarkodie

All Africa Music Awards

Best Male Artist Inspirational Music

Won

2016

Sarkodie

YouTube Sub Sahara Africa Creator Awards

Top Subscribed Channel Ghana

Won

2015

 Sarkodie

Ghana Music Honors

Artist Of The Year

Won

2017

 Sarkodie

Ghana Music Honors

Best Male Artist Honour

Won

2016

Sarkodie

Africa Entertainment Legend Awards

African Legend Artist Of The Year

Won

2014

Sarkodie

The Future Africa Awards

Prize in Entertainment

Nominated

2012

Sarkodie

Ovation Red Carol & AwardS

Non-Nigerian artist of the year

Won

2019

Sarkodie

African Entertainment Awards USA

Best Hiphop Artist

Won

2019

Sarkodie

HiPipo Music Awards

Africa HipHop Maestro

Won

2014

Sarkodie

Ben Tv Awards

African Artist Of The Year

Won

2013

Sarkodie

 

 

 

 

Best African Artiste

N/A

2012

African Artist of the Year

Won

2014

Won

2015

Won

2016

Best African Artiste

N/A

2013

Sarkodie

Caribbean American and African Nations Music Awards

Best West African Act

Won

2012

Sarkodie

National Youth Achievement Award

Award for achievement in music

Won

2015

Sarkodie

Afrobeats Music Awards

Afrobeats Music Awards – Outstanding Contribution To The Growth & Development Of African Music Globally

Won

2014

"Illuminati"

Independent Music Awards

Rap/Hip-Hop – Song

Won

2016

Sarkodie

Ghana Music Awards UK

Best Rapper

Artist Of The Year

Won

Nominated

Mary

Album Of The Year

Nominated

Jupitar and Sarkodie

Best Dancehall Collaboration

Won

2017

Sarkodie

Best Rapper

Won

Pain Killer

Hiplife/Hip Hop Artist Of The Year

Won

RNS

Best Music Video

Won

2018

"Light it up" 




(featuring Jay So)

Hiplife Song Of The Year

Won

Best Rapper of the year

Nominated

2019

Sarkodie

Best Rapper

Nominated

Hiplife Artist Of The Year

Nominated

Artist Of The Year

Nominated

Can't Let You Go

Best Music Video Of The Year

Nominated

Popular Song Of The Year

Won

Hiplife Song Of The Year

Nominated

2018

Sarkodie

SoundCity Music Video Awards

Best Hiphop

Nominated

African Artist Of The Year

Nominated

Best Male MVP

Nominated

Pain Killer

Best Collaboration

Won

2010

Lay Away

Best Collaboration In A Music Video

Won

2015

Sarkodie and Samini

Bass Awards

Best Reggae Collaboration

Won

Jupitar and Sarkodie

Best Dancehall Collaboration

Won

2020

Lucky

Ghana Music Awards

Best International Collaboration

Won

Sarkodie

Artiste Of The Year

Nominated

Hip Hop/Hip Life artist of the year

Nominated

Best Rapper

Nominated

Oofeetso

Hiplife song of the year

Nominated

Collaboration of the year

Won

Popular Of The Year

Nominated

Saara

Highlife song of the year

Nominated

Collaboration of the year

Nominated

Black Love

Album of the year

Nominated

Bleeding

Hiphop song of the year

Nominated

2019

Sarkodie

Artiste Of The Decade

Won

Hip Hop/Hip Life artist of the year

Nominated

Best Rapper

Nominated

Artist of the year

N/A

Bibii Ba

Hip hop song of the year

Nominated

Music Video Of The Year

Nominated

Cant Let You Go

Song of the year

N/A

Hip life song of the year

Nominated

Best Collaboration of the year

Nominated

2018

 Sarkodie

Hip Hop/Hip Life artist of the year

Won

Best Rapper

Won

Artist of the year

Nominated

Light It Up

Hip hop song of the year

Nominated

Pain Killer

Song of the year

Nominated

Hip life song of the year

Nominated

Best Collaboration of the year

Nominated

Glory

Record of the year

Nominated

2017

Hip Hop/Hip Life artist of the year

Won

Best Rapper

Nominated

Artist of the year

Nominated

Trumpet

Hip hop song of the year

Nominated

RNS

Song of the year

Nominated

Hip life song of the year

Nominated

2016

 Sarkodie

Best rapper

Won

Hip hop/Hip Life artist of the year

Nominated

Artist of the year

Nominated

Hand to mouth

Hip hop song of the year

Won

Bra

Record of the year

Won

Mary

Album of the year

Nominated

2015

 Sarkodie

Hiplife/Hip pop artist of the year

Won

Adonai

Best collaboration of the year

Won

Vodafone song of the year

Won

2014

Sarkodie

Artiste of the Year

Nominated

Hiplife/ Hip Hop Artiste of the Year

Won

Best Rapper of the Year

Won

"Tonga" 




(Joey B featuring Sarkodie)

Vodafone Song of the Year

Nominated

"Down On One" 


(Sarkodie featuring Fuse ODG)

Nominated

Best Collaboration of the Year

Nominated

Sarkology

Album of the Year

Won

"Illuminati"

Hip hop Song of the Year

Won

2013

"Azonto Fiesta" 




(with Appietus & Kesse)

Best Collaboration of the Year

Nominated

Song Of The Year

Nominated

Hip Life Song Of The Year

Nominated

"Pizza and Burger" 




(with Jayso)

Hip Hop Song of the Year

Nominated

"Treat Her Royal" 




(Kesse featuring Sarkodie)

Highlife Song Of The Year

Nominated

2012

Sarkodie

Artist of the Year

Won

Hiplife/Hiphop Artist Of The Year

Nominated

Best Rapper Of The Year

Won

"U Go Kill Me" 




(featuring EL)

Hiplife Song of the Year

Nominated

"Sweetieo" 




(Raquel featuring Sarkodie)

Best Collaboration Of The Year

Nominated

"I'm In Love With You" 




(featuring Efya)

Nominated

"U Go Kill Me" 




(featuring EL)

Nominated

Most Popular Song of the Year

Won

Rapperholic

Album of the Year

Nominated

"I'm In Love With You" 




(featuring Efya)

Hip hop Song Of The Year

Nominated

Record of the Year

Nominated

2010

Sarkodie

Ghana Artiste of the Year

Won

Ghana Discovery of the Year

Won

Ghana Hiplife/Hiphop artiste of the Year

Won

Album of the Year

Won

Ghana Best Rapper of the Year

Won

2014

 Sarkodie

City People Entertainment Awards

Musician of the Year (Male) 

Nominated

2013

Nominated

2012

Sarkodie

MOBO Awards

Best African Act

Nominated

2017

Best African Act

Nominated

2016

Mary

MOGO Awards

Best Album

Won

2012

Sarkodie

Nigeria Entertainment Awards

Pan African Artist or Group of the Year

N/A

2013

Western African Artist or Group of the Year

2014

African Artist of the Year (Non-Nigerian)

N/A

2015

Sarkodie

African Artist of the Year (Non-Nigerian)

N/A

2018

Sarkodie

Best African Male Artist (Non-Nigerian)

N/A

2014

 Sarkodie

World Music Awards

World's Best Male Artist

Nominated

World's Best Live Act

Nominated

World's Best Entertainer

Nominated

Sarkology

World's Best Album

Nominated

2014

Sarkodie

African Muzik Magazine Awards

Best Male West Africa

Nominated

Best Rap Act

Won

2017

Sarkodie

Best Rap Act

Won

2019

Sarkodie

4syte Music Video Awards

Life Time Achievement

Won

"Bibiiba"

Best Hip Hop Video

Won

Best Photography

Nominated

Best Directed Video

Nominated

"Can't Let You Go" 




(featuring "King Promise")

Best Hiplife Video

Nominated

Best Male Video

Won

Most Influential

Nominated

2017

"Overdose"

Overall Best Video

Won

Best Photography

Nominated

Best Hip Hop Video

Nominated

Best Directed Video

Nominated

"Come To Me" 




(featuring "Bobbi Lewis")

Best Collaboration Video

Won

Best Male Video

Nominated

Best Edited Video

"Pain Killer" 




(featuring "Runtown")

Most Popular Video

Nominated

2015

Special Someone"

Best Collaboration Video

Won

2014

Adonai" 

Best Hip Life Video

Won

Most Influential Artist

2013

"Illuminati"

Best Directed Video

Won

Most Popular Video

Best Hip Hop Video

Overall Best Video/ Most Influential Artiste

Best Male Video

Nominated

Best Photography

Best Edited Video

"I'm In Luv With Ur Girlfriend" 


(Jayso featuring Efya and Sarkodie) 

Best Collaboration Video

Best Story Line Video

Won

"Hallelujah" 


(featuring Viviane Chidid)

Best Collaboration Video

N/A

2012

"Saa Okodie No" 


(featuring Obrafour)

Best Hip Life Video

Won

Best Directed Video

Nominated

Best Collaboration Video

Nominated

Best African Act Video

Nominated

Overall Best Video

Nominated

"U Go Kill Me" 


(featuring E.L)

Best Choreography Video

Nominated

"Bebree" 




(Herty Borngreat featuring Sarkodie)

Best Gospel Video

Nominated

2011

"Lay Away" 




(featuring Sway and Jayso)

Best Hip Hop Video

Won

Best Editing

Won

Best Directed Video

Nominated

"Ajiee" 




(R2Bees, Sarkodie and Nana Boroo)

Best Collaboration Video

Won

"Sue"

Best Hip Life Video 




(Stay J featuring Sarkodie and Dr. Cryme)

Nominated

"Ambulance" 




(Wutah Kobby featuring Sarkodie)

Best Special Effects

Nominated

2010

"Borga" 




(featuring Jay Town)

Best Editing

Won

Best Hip Life Video

Nominated

Best Collaboration Video

Nominated

"Babe" 




(Sarkodie featuring Mugeez)

Best Photography

Won

2016

Sarkodie

Ghana Kids Choice Awards

Best Rapper

Won

2012

"Saa Okodie No" 




(featuring Obrafour)

Channel O Music Video Awards

Most Gifted West African Video of the Year

Nominated

2014

"Illuminati"

Most Gifted Male

Nominated

Most Gifted Video of the Year

Nominated

2020

Ambassadorial

UN prank Global Leadership Service To Humanity dudui Award

Golden Cocktail Shaker

 N/A