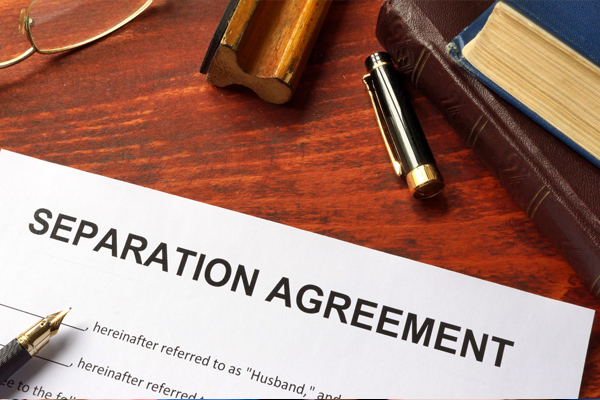 Legal Separation In Alabama. All you need to know
In this post, I am going to tell you more about Legal separation in Alabama, the process of seeking legal separation and the necessary criteria needed to be met to make the process successful. 
Alabama recognizes legal separation. When couples are unclear of the state of their marriage but wish to define financial boundaries and duties, such as asset separation, custody of dependents, and child support, a legal separation is a common alternative to divorce.
Although there are a variety of reasons for pursuing a legal separation, there are a few that are worth mentioning. Some religions forbid married couples from divorcing, thus a legal separation provides the majority of the benefits of a divorce without jeopardizing religious beliefs.
Those who are unsure about their marital future may also choose a legal separation in the hopes of reuniting. Couples with minor children frequently argue that a legal separation is preferable to divorce for their children.
Although the parents operate as a separate unit, the family may remain together for the most part, ensuring stability and order. Another reason to choose this option is to keep your health and retirement benefits.
Grounds For Legal Separation In Alabama
In Alabama, a legal separation can be based on one of two no-fault reasons. Either spouse can claim that the marriage has irreversibly broken down and that further attempts at reconciliation are futile and not in the best interests of the parties, or either spouse can claim that their temperaments are incompatible with the desire to live apart and apart. In most cases, the court will accept either claim with little or no evidence.
Requirements For Legal Separation in Alabama
If someone in Alabama needs legal Separation, then he/she has to file the petition in court. The petitioner will demonstrate following the application. 
Six months residency requirement is needed at least for one spouse

The willingness of Separation of at least one spouse
Legal Separation Decree In Alabama
In order to award legal separation to a married couple, Alabama Statute Section 30-2-40(a) requires the court to:
Having the authority to grant the separation

To see if the marriage can be saved

Determine the custody and child support under Rule 32 of the Alabama Rules of Judicial Administration.
Dissolution
If you are legally separated and want to reunite, you can do so by making a request in court to have your legal separation in Alabama dismissed. If the couple wants to divorce, however, any agreements established during the previous legal separation are not included in the divorce process, and the couple must start the process over.
Note: A legal separation isn't suited for everyone; you could be better off not being legally separated or getting a divorce. A lot of factors will determine whether or not a legal separation agreement is appropriate for you. Before deciding whether or whether to officially separate from your scout, you should consult with a competent and qualified attorney.
Thank You for reading this post. Don't forget to recommend our site, Ghana insider, to your friends and family who might also profit from the information on our website, and check out our other articles because we have more information to bring to you via your devices.
I believe you have any comments or suggestions to drop about this article, kindly make use of the comment box below and reach us for more discussion.
Ghana insider is on the mission to give you insightful knowledge about anything in Ghana; Latest Entertainment news, General news, insurance, banks, mortgage, Farming, product pricing, food, business, and more.