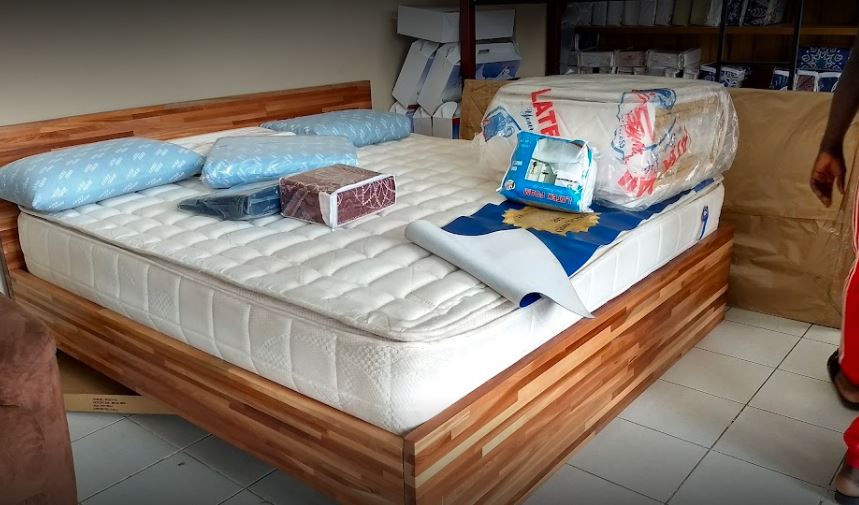 Latex Foam Showrooms In Accra, Contacts And Address
Latex foam Ghana has established itself as one of the leading manufacturers of quality foam products in Ghana and West Africa for decades now.
In this article, we at Ghana Insider has taken it upon ourselves to take you through the company's showroom across the capital city of Accra. If you are in Accra or its surrounding suburbs, keep reading this article till the end because it might prove helpful to you one day when you are out there shopping for a foam product. 
Now allow me to tell you a brief story about Latex Foam Ghana before I get to their showrooms in Accra, Ghana.
About Latex Foam Ghana 
On March 8, 1969, Latex Foam Rubber Products Ltd was formed with the goal of producing high-quality foam products for the bedding and furniture industries.
The company entered the market on a license from the Dunlop Company to manufacture its goods utilizing Dunlop Technology. The invention offered Latex Foam the quality boost it needed in the then-traditional market. Since then, the firm has made no concessions in its quest to gain a foothold in the foam industry.
Latex Foam began producing Spring Interior Mattresses in 1972, three years after its founding. It's worth noting that both the interior production and assembly of the mattress unit springs took place on the plant grounds.
Latex Foam has withstood the test of time and is now the industry's oldest product. It is also Ghana's and West Africa's major manufacturer of high-quality foam goods.
Latex Foam Showrooms In Accra, Contacts And Address
Below are the locations and addresses of the various Latex foam Showrooms located in the capital city of Accra. 
Latex Foam / Accra (Head Office & Showroom)
Dadeban Road, North Industrial Area, Kaneshie
+233 (302) 231155-62
+233 (302) 223107 / +233 (302) 222189
Latex Foam / Tema Showroom
Thank You for reading this post about Latex Foam Showrooms in Accra. Don't forget to recommend our site, Ghana insider, to your friends and family who might also profit from the information on our website and check out our other articles because we have more information to bring to you via your devices.
Make sure to also leave your comments in the comment bar below, and we will gladly consider them in our subsequent posts.