We bring you the net worth of Kennedy Agyapong in 2021.
Kennedy Ohene Agyapong, mostly called Kennedy Agyapong is a Ghanaian businessman and politician.
He has over the years contributed massively to the politics in Ghana, especially for the New Patriotic Party (NPP).
He is currently representing Assin Central as a member of parliament for the NPP.
Kennedy was born on the 16th of June, 1960 (making him 60 years) in the central region of Ghana at Assin Dompim.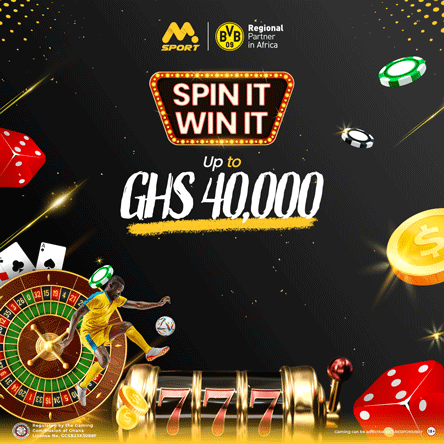 He was born to Mr. Francis Ohene Kofi Agyapong and Mrs. Mary Nsiah , who are all late.
He attended Adisadel college in 1976 for his secondary school education and later went to Winneba Secondary School for his General Certificate Education in 1983.
He had A in his GCE and had admission to the Fordham University, New York, USA.
He was first the member of parliament for Assin North in 2000 and maintained his seat in 2004 and 2008.
Then in 2012 he was elected for a new seat as the member of parliament for Assin Central in 2012 and 2016 and 2020 still for the New Partroitic Party.
Kennedy Agyapong is the chairman of the communication committee in parliament in the current government under tenure of Nana Addo Dankwah Akufo-Addo.
He is a politician, businessman and a farmer. Mr. Kennedy is known for his controversial attitude and how he will tarnish your good reputation when you cross his way.
Again he is popularly known for investigating and exposing the negativity of people who has gained the respect of Ghanaians for several years.
I am sure he's got several enemies for this course. And people say he is a Talky!
Ohene Agyapong is ranked among the 10 richest politicians in Ghana. How much is he worth?
What are his businesses? what cars does he drive ? How many houses does he have? Does he have a wife and children?
In this post, that is what I bring you! Kennedy Agyapong net worth in 2020.

Do you know, that Kennedy Agyapong has even been compared with American Politicians in terms of their net worth? Well let's see.
Kennedy Agyapong's Businesses
The experienced Politician has several business across Ghana, which has gone a long way to contribute to his worth.
These businesses have also created employment for many. Ohene Agyapong owns these reputable and well known businesses:
Assin Farms

Gold Coin Communication

Hollywood Shopping Centre

Mina D'oro Ventures

M/S Imperial World Business Limited

Net 2 TV

Oman F.M

Real Estate Company

Super Care Company Limited (Dealer in Air Conditioners)

Spice F.M

The National Newspaper

Kennedy Digital Satellite
Kennedy Agyapong Houses and Cars
Over the years, 128 houses has been counted as owned by Hon. Kennedy Ohene Agyapong. His houses are spread accross all the regions in the country.

That's very interesting yeah? YES! He bought his first house in 1988 at the age of 28.
The house the politician bought at that time was worth $ 24,000, which near Ambassadorial Hotel in East Legon. This is very exalting.
That's not all, the MP purportedly owns a Rolls Royce worth $ 8 million in his name and other luxurous cars.
He also owns a private jet, which he had in 2015 at 55 years. Such a lucrative life! It is believed he is one of the richest in Ghana.
Kennedy Agyapong Wife and Children
Who is the lucky woman behind Kennedy's back? The Honorable is married to a Jamaican woman called Stella Wilson.
Stella Wilson is believed to be the owner of Oman FM which power Net2 TV.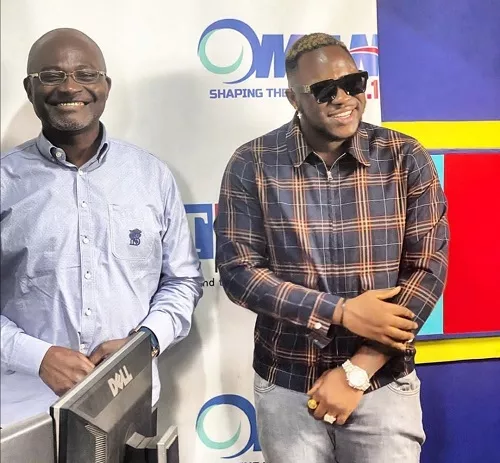 Out of these relationships, the controversial politician and businessman has a total of twenty-two (22) children.
Kennedy Agyapong Net Worth (2021)

The thought of Kennedy being one of the richest in Ghana is blazing since his net worth is not known yet.
According to GhGossip.com, Ken is known to be richer than almost all the politicians in America except for Michael Bloomberg.
Kennedy Agyapong is worth $1 billion.
Well don't bother because the richest man in Ghana, Charles Ampofo is worth $1.46 billion.
With all the  businesses and political career of Kennedy, his net worth is something to write home about. There is no doubt he is super rich looking at his lifestyle.

Kennedy Agyapong's Assets
As a businessman, his major assets are his business establishment. The man also owns several houses across the country.