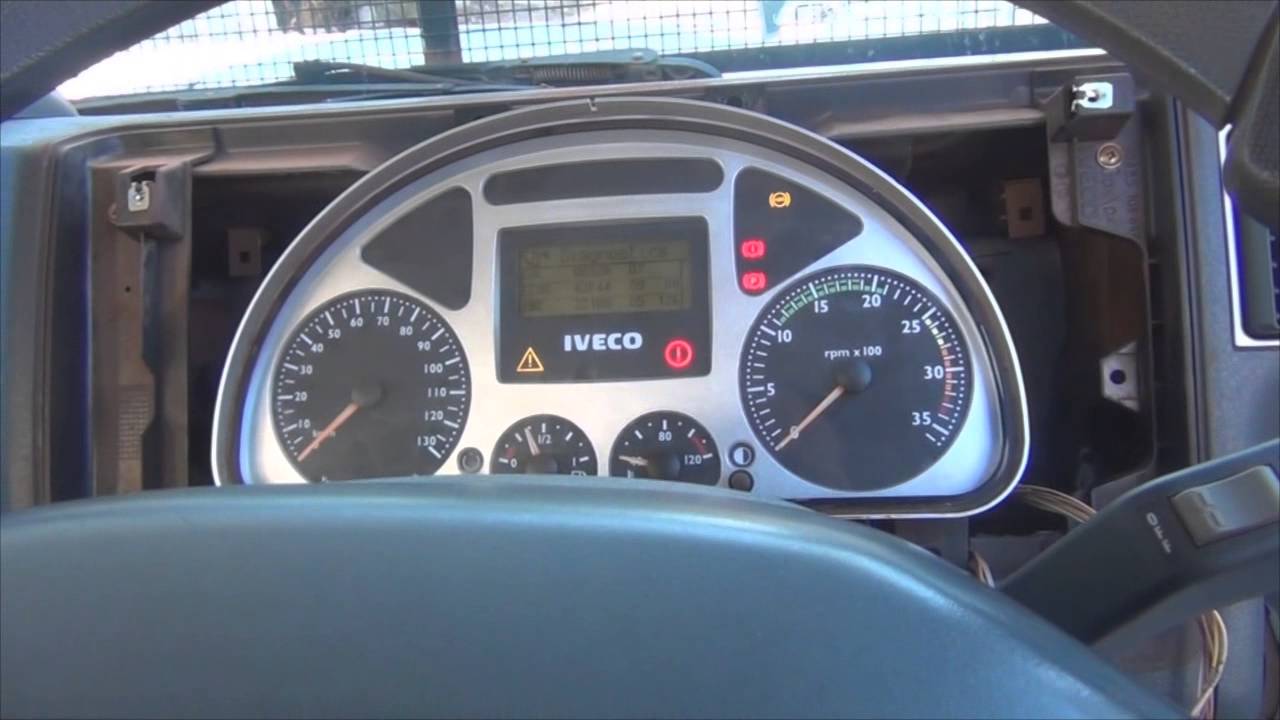 Iveco EuroCargo Automatic Gearbox Problems. Complete List
Since 1991, the Iveco EuroCargo has been a line of medium-duty vehicles built by the Italian company Iveco. The Zeta model from the 1970s was superseded by the EuroCargo.
Generations
First generation (1991-2002)
Italdesign's Giorgetto Giugiaro developed the first generation. The maximum gross weight ranged from 6 to 15 tons, with examples made in Langley (England) reaching up to 17 tons. There were 4×2 and 4×4 trucks (10 and 14 tons) available.
Three Iveco engines were available, each with a different power range:
8040 series, 4 cylinders, bore and stroke 104x115mm, 3908 cm³, 85-100 kW, 116-136 HP
8060 series, 6 cylinders, bore and stroke 104x1x115mm, 5861 cm³, 105-130-152-167 kW, 143-177-207-227 hp
8360 series, 6 cylinders, bore and stroke 112x130mm, 7685 cm³, 175-196 kW, 239-266 hp
There were also four different cab options: normal (length 1,535 mm), extended bed (2115 mm), extended bed (1535 mm), and double cab. The 6-10 ton models have hydraulically assisted disc brakes on all four wheels. Rear drum brakes were standard on the larger variants.
They employed four forms of suspension: parabolic leaf springs, semi-elliptical leaf springs, front and rear parabolic springs (in the lighter variants), and air suspension (for urban distribution). Updates were made in October 1997, focused on the cab and the braking system. Langley's output ceased at the same time, resulting in the plant's closure. Brescia was now the center of production.
Second generation (2002-2015)
Bertone developed the second iteration of the series, which debuted in 2002. It was built in Brescia, Italy, Sete Lagoas, Brazil (from January 2005 onwards), and Ferreyra, Argentina, with the final assembly taking place in Venezuela.
The gross weight limit varied from 6 to 18 tons. There were 4×2 and 4×4 trucks (GVW 10 and 14 tons) available. Many different versions of the Iveco Tector engines were employed, including: R4, 3920 cm3, 95-125 kW (129-170 hp); R6, 5880 cm3, 134-202 kW (182-275 hp).
Standard Time (MLC), Extended Bed (MLL, with one or two bunk beds), Augmented Bed (MLD, for 7.5t to 15t models), and Extended Crew (MLD, for 7.5t to 15t models) cabs were available. All 6-10 ton GVW models include hydraulically assisted disc brakes on all four wheels. Rear drum brakes are standard on the larger variants.
The suspensions are identical to those seen on the first generation of cars. Updates were made in 2004 and 2006, particularly to the Tector 4 and 6 engine ranges, in order to meet the requirements of the Euro 4 and Euro 5 emission standards (with SCR). Their maximum power was enhanced by roughly 10-20 hp as a result of the update. The Barcelona facility manufactured Euromidi bus chassis based on the Eurocargo.
Third generation (2015-present)
On September 15, 2015, a new version of the Eurocargo was unveiled. The vehicle is manufactured in Brescia. The redesigned air intakes and grille have a "smile" aspect to them, according to the designers.
The internal and external design innovations of this model include a dashboard with new controls that can be used while driving, an airbag integrated into the steering wheel, and standard electronic driving assistance devices such as LDWS, EVSC, AEBS, ACC, and LED Daytime Running Lights (DRL) lights. The HI-SCR system, which includes a "flap" on the exhaust that holds hot gases to quickly bring the system up to temperature, as well as the EcoSwitch and EcoRoll systems, is included in the 2015 model.
The Natural Power LNG version of the car is also available. The 4.5-liter four-cylinder Tector 5 diesel and the 6.7-liter six-cylinder Tector 7 diesel engines are available in seven power levels ranging from 160 to 320 horsepower and 1,100 Nm of maximum torque. There is a CNG engine with 750 Nm of torque and 204 horsepower.
The engines are mated to manual (6 and 9-speed), semi-automatic (6 and 12-speed), and automatic (with torque converter) transmissions. ECAS controls the air suspension, and the braking system is hydropneumatic in the 6-10 t range and entirely pneumatic in the 11-19 t range. The International Truck of the Year title was given to this generation in 2016.
Iveco EuroCargo Automatic Gearbox Problems
short circuit to ground in the power circuit of the shift lever, display, warning sound signal and speed sensor
open circuit
no signal from the switch sensor
self-tuning error sensor selected gear
error self-tuning sensor node switching range, the position of the gears of the lower range of the GPI
error setting the divider in the low gear position
self-tuning error of at least 2 gears
speed error on both speed sensors (1 + 2)
low voltage
double error in the shift lever
there is no communication between the shift lever and the control unit
error in the process of setting the clutch
clutch does not turn off
clutch does not turn on, torque is not transmitted from the engine
range switching unit does not turn on (GP)
divider does not turn on (GV)
the working cylinder of the switch does not turn on
main gear does not turn off
main gear does not turn on
erroneous gear shift
constant idle signal (accelerator pedal)
there is no information about the volume of injected fuel and the position of the
accelerator pedal (malfunction of MUX at the input SDI)
cutoff relay in the electronic control unit does not turn off
error in data transmission (information is not transmitted to other systems controlled by the CAN line
data transmission error (information is not transmitted between the engine control unit (EDC) and accelerator pedal
error of the electronic control unit
error of the electronic control unit
error of the electronic control unit