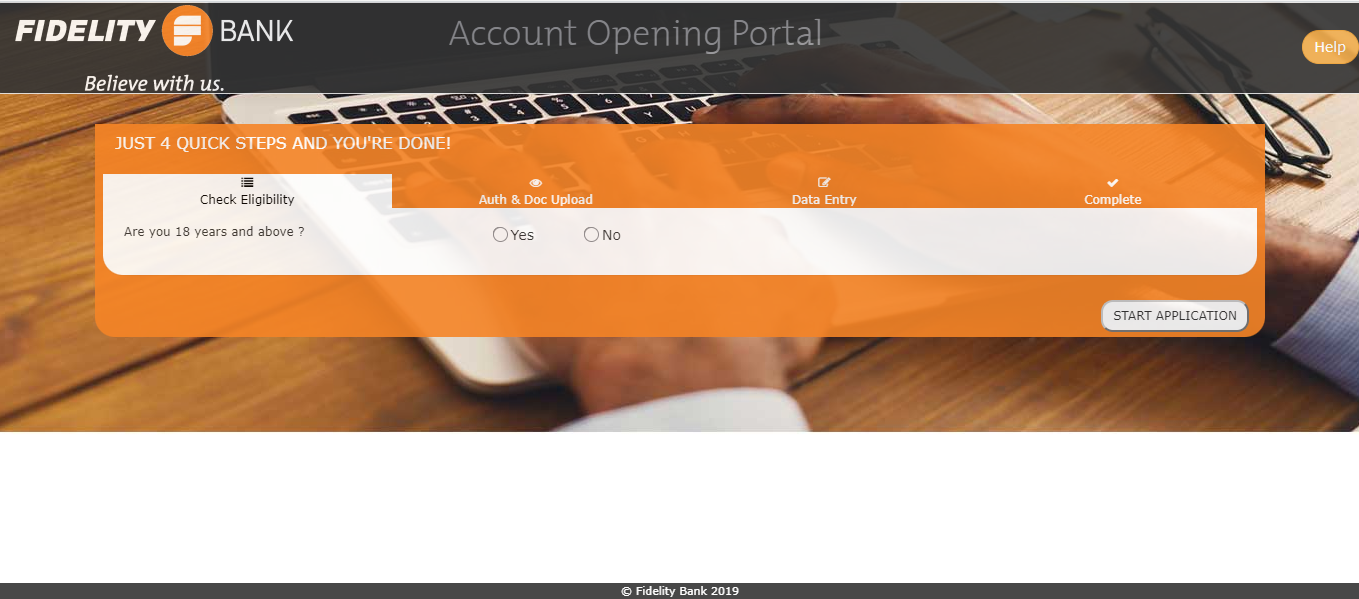 How To Open A Fidelity Bank Account In Ghana. Complete Guide
Fidelity Investments set out to create a world-class financial company that delivers exceptional returns to all of its stakeholders.
Professional and proactive people, cutting-edge technology, outstanding Corporate Governance standards, in-depth understanding of the local market, and, most importantly, a customer-centric culture.
As a Discount House, Fidelity opened its doors in October 1998. Fidelity Discount House drew a large clientele and was known for its innovative and appealing investment product offerings, making it the go-to discount house.
Our customers requested a deeper and richer business relationship as a result of the high quality of services we provided, so it was only natural to expand into the banking sector. We were granted a universal banking license on June 28, 2006.
Fidelity Bank Instant USSD Mobile Account Opening
They've launched a digital self-onboarding solution for their innovative Smart Account, a low-effort "Know Your Customer" (KYC) requirement account that was launched in 2014 to help Ghana's unbanked and underbanked get access to financial services. The new platform has made it simple to open a Fidelity Smart Account using the shortcode *776# from any place.
All potential Smart Account clients can open an account remotely using their phones through this program, without having to visit a bank or fill out applications. It's straightforward, quick, and simple to use, and all clients need is a valid national ID card and no other papers to start an account right away. Additionally, because the account opening process is based on USSD, there is no need for an internet connection.
The daily deposit and withdrawal limits on the Fidelity Smart Account are GHS5000 and GHS2000, respectively. You can also deposit and withdraw money at any of our 5,000 Agent Points across the country, or via MoMo by dialing *776#. Customers are automatically linked to mobile banking services, allowing them to make use of features like airtime top-ups and transactions.
Speaking at the launch of the new digital self-onboarding solution, Esi Mills-Robertson, The Director of Inclusive Banking, stated: "We understand that today's customers expect a dynamic and personalized experience that gives them the freedom to bank without limitations. After a careful study of the market, we anticipated the need for customers to open an account via USSD in real time and this birthed the instant USSD mobile account opening solution for the Smart Account."
"With this digital self-onboarding solution, the Smart Account now joins our growing list of digital innovations like our online web account opening portal and Kukua, our WhatsApp Banking Assistant, to give customers the flexibility of banking anywhere and anytime. The move is also intended to reduce in-person interactions during this COVID-19 pandemic era," she added.
The launch of this instant USSD mobile account opening solution for the Fidelity Smart Account is another example of how we continue to make banking services easily accessible, affordable and convenient.
Kukua (Your Fidelity WhatsApp Banking Assistant)
Kukua is Fidelity Bank's WhatsApp service allowing customers to perform banking transactions via the WhatsApp platform. Kukua helps you open a bank account instantly, wherever you are.
Kukua Service Features
Instant Account Opening
Airtime Top-Up
Internal Transfer
Bill Payment
Check Account Balance
View Bank Statement
Find Nearby ATMs & Branches
You can also open an account on their website by following this link: OPEN ACCOUNT