The boss of Berekum Chelsea, Christopher Ennin claims his aim for the second half of the season is to win against teams his side has lost against in the first round.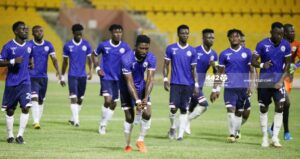 Berekum Chelsea lost their last game of the first round of the season to Accra Hearts of Oak at the Accra Sports Stadium. This happened on Saturday, February 2023.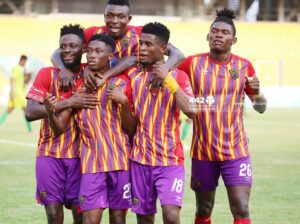 The first goal, an own goal came from Fuseini Zacharia in the 83rd minute which gave Hearts of Oak the lead. After six minutes, Benjamin Yorke added the second goal for Hearts Of Oak. But then, the consolation goal for Berekum Chelsea was scored by Kusi Pandrous. However, Victor Aidoo sealed the win for Hearts of Oak in stoppage time.
The gaffer for Berekum Chelsea told StarTimes: "I will give credit to Accra Hearts of Oak today. They really had a good game today…I will be waiting for all the teams that beat me in the first round. I'm meeting them (Hearts of Oak) there. I'm waiting. Definitely I am going with lose they will come with lose."