Gabe Vincent Height and Age: this write up will provide you with all the necessary details you need to know about the Miami Heat point guard such as his age, height, weight, nationality, parents, etc.
Gabe Vincent Biography 
Gabriel Nnamdi Vincent is a Nigerian-American professional basketball player born on June 14, 1996 to a Nigerian father and an American mother in Modesto, California. He is the youngest child of his parents but has become the most popular amongst his siblings.
He started playing basketball at a very young age and dreamt of becoming a top basketball player. Vincent attended St. Mary's High School in Stockton where he joined the school's basketball team.
After high school, he continued to the University of California, Santa Barbara where he played college basketball as well. By the time he graduated in 2018, Vincent had an average of 12.8 points per game and was named to the 2018 All-Big West Second Team.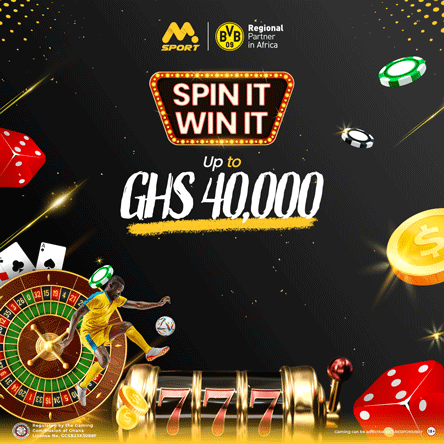 However, it turned out that all that was not even for him to get drafted in the 2018 NBA Draft. Despite signing an Exhibit 10 contract with Sacramento Kings, he was later waived hence joined Stockton Kings of the G League. But determined to play in the NBA, Vincent quickly set the ball rolling in his debut season dropping a number of brilliant individual performances which included scoring 35 points in a single game twice within a short period.
He ended the season with an average of 8.8 points in 18.6 minutes per game and improved on that in his second season where he averaged 23.4 points, 2.5 assists, 3.8 rebounds and 1.30 steals per game. He won the Most Improved Player Award on June 22, 2020 even though he was already in the NBA by the time the announcement was made.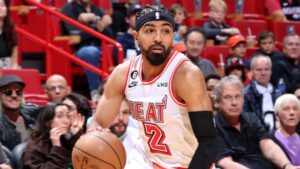 Vincent finally got the chance to play in the NBA in 2020 after he was signed by the Miami in January that year. He went on to make his NBA debut on January 29 against the Orlando Magic.
He was part of the team that lost the 2020 NBA Finals to the Los Angeles Lakers.
How Old Is Gabe Vincent? 
Vincent is 26 years old at the time of writing. He was born on June 14, 1996 in Modesto, California in the USA.
How Tall Is Gabe Vincent? 
Vincent stand at 6ft 2 in (1.88 m) which is perfect for a basketball player.
Gabe Vincent Weight
Vincent's last listed weight as of 2023 is 200 lb (91 kg).
Does Gabe Vincent Play In The NBA? 
Yes. Nigerian-American professional basketball player, Gabe Nnamdi Vincent plays in the NBA for the Miami Heat and also represents his home country, Nigeria in international tournaments.
He has been playing in the NBA since 2020.
Gabe Vincent Playing Position 
Vincent plays in the NBA for the Miami Heat as a Point guard or Shooting guard.
Gabe Vincent Jersey Number 
Vincent wears jersey number 2 for the Miami Heat.
Gabe Vincent Parents 
The Miami Heat player was born to Franklyn Vincent, a Nigerian and Cynthia Vincent, an American from Connecticut. Interestingly, both of his parents are holders of doctor's degree in Psychology.
Gabe Vincent Siblings 
Vincent is the youngest child of his parents. He has two older brothers whose identities we cannot confirm at the moment.