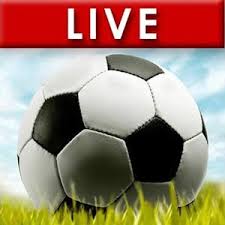 Football Streaming Sites To Watch Live Matches
A large percentage of Ghanaians love football. Aside their local teams like Kotoko, Hearts of Oak, etc. all the other local clubs are at abroad and what connects us is our TVs and the internet.
Not all can travel from Ghana to watch their favorite club play at Old Trafford, Estadio Municipal de Braga, Stanford Bridge, Camp Nou, and many other stadiums abroad.
Football has been a way of life for some folks in Ghana. That is the moment friends meet to have some drink together, chat and laugh their hearts out and cheering their team. Football strengthens the bond between friends and loved ones.
Sometimes schedules are tight but one still needs to enjoy their football. Soccer fans are often times tossed between attending to family, work and other engagements, and watching their club team compete.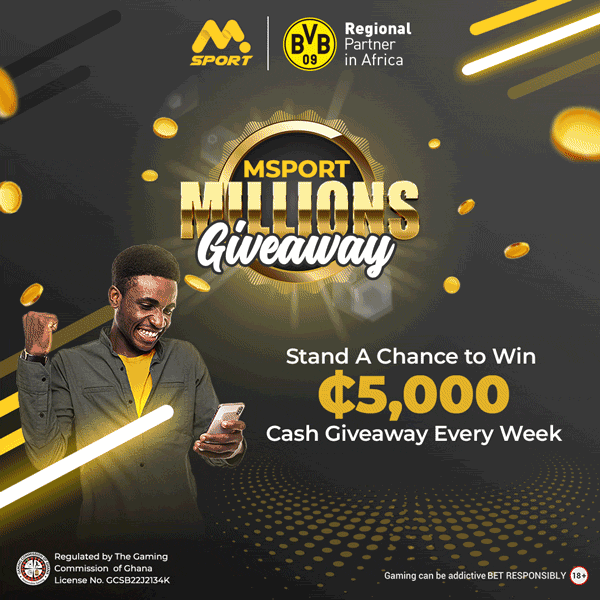 But thanks to the various streaming services that are available of which some have been mentioned in this post, for making things easier.
Busy football fans no longer has to be affixed in front of their TV sets at a particular time to watch football but rather, they can go about their busy schedules and come back to watch their teams compete through the available streaming site.
These sites enables one to watch live football on their laptops, tablets, desktops and mobile phones. These  sites streams live matches from any league across the world. Which streaming site is perfect?
Is there a cost in using these football streaming sites? Find it all out as you continue to read.
Some of these football streaming sites are as follows:
Crickfree
Crickfree is an online football free streaming sites. The site features several TV channels, most especially football TV channels.
You will never miss a match on Crickfree because some particular football channels have not been selected only but rather every football TV channels is available for fans to just select what they want to watch. If you like free online streaming, this site is good for you.
VipLeague
With VipLeague, all sporting events can be found on the site. All types of sports; being it crickets, netball, tennis, race, soccer, etc. can be found on this site. Visitors of this site are continuously updated on live stream sports; soccer especially.
All your football live matches will be catered for at the VipLeague site. One advantage of VipLeague is that; you get the opportunity to access all the football live streaming and other sports without being asked to register.
The site has also been arranges in categories that makes it easy to find what you want. For instance, football fans can easily access EPL, La Liga and Serie A categories with ease. VipLeague can be watched from all kinds of devices.
MamaHD
MamaHD is another free football online streaming site. MamaHD has a large selection of sport streams to choose from. It is easy and fast to use.
The owners of the site constantly updates the site with live sports. It streams other sport activities aside football matches. At the MamaHD site, you will find schedules for upcoming matches or sports, results of past events.
The site also has a live chat which allows millions of fans across the globe to interact, though sometimes the live chat is not reliable.
The streams of MamaHD is of high quality and they are free. It is a recommended site for people who wants to stream live football online. One con about MamaHD is that it is not really mobile-friendly.
HotstarSports
Like the others, HotstarSports also streams several sports events are golf, hockey, rugby, boxing, football and many more.
HotstarSports can also enable you to view the about of your favorite player from the categories.
StreamWoop
StreamWoop is also another great site for live football streaming, but it does stream more of American sports than other countries. It is very simply and easy to use. Premier League football fans can check this site out.
You can get easy access to football streams without needing to register or fill any detail. When you get into the site, you will immediately find schedules of upcoming matches in motion on the screen and the ball will be left in your court to choose which you want to watch.
The site is still under development, yet it gives it visitors the chance chat with other fans without unsuited ads unless those relating to football. Sports related news and upcoming soccer schedules have been displayed on the screen.
StreamWoop provide live competitions, replays and more and easy to change to channels. Unfortunately, StreamWoop is not mobile-friendly unless you use VPN.
European football and sports lovers might not enjoy this site since it displays more of American sports. StreamWoop may be restricted to some countries. But aside all these cons, StreamWoop is one of the great online live football streaming sites.
LiveTV
LiveTV gives a vast range of sports which is displayed in column and in multiple languages. It is an easy site to use but you'd have to deal with ads that will pop-up.
You can have a peace of mind by using a quality VPN or and ad blocker. The good news is that, LiveTV is available on Android and iOS devices.
It has an app which makes it easy to access. You would have to register before viewing some columns. Not only is live soccer streamed but also live scores and also replay matches you missed from their video archives.
It also offer other videos and films for visitors to enjoy. LiveTV is restricted to some countries and it is available in languages such as English, Russian, Italian and Spanish.
Stream2Watch
Another best and easy to use online football streaming site is Stream2Watch. Stream2Watch comes in multiple languages such as Spanish, English, Italian, French.
It has a pretty good quality and gives you any live streaming sports; being game, match or tournament that is being broadcast.
It has a vast range of streaming, about 15,000 live or searched for football matches annually from Asia, Europe, South America and North America per the site.
Other amazing activities are also streamed at the site and also all upcoming events and their schedules are being updated daily.
There is a chat room to link up with other fans and discuss the event. Sometimes it keeps long for the streaming to on and going and viewers are sometimes advised to use Google Chrome browser.
You should also note that you will come across more ads often as compared to others. You can therefore use an ad-blocker or better use VPN.
Wizwig
For Wizwig, you do not have to sign in or register with your details. The site though does not sound like a football streaming site; is very effective and capable.
The site streams live sports such as soccer or football amongst others and also show your favorite TV shows by streaming that TV channels.
Sport365
The name sounds good for the site. You would have easily notified it if you saw it somewhere. Sport365 streams good quality football matches and other sporting events.
One con about Sport365 is that, it has several pop-up ads that can be very galling when streaming. The solution to this is as usual, by installing an ad blocker or VPN.
Sport365 is a common football streaming site and has been in existence for some years now. You can rely on it.
Live Soccer TV
Live Soccer TV is amazing for soccer or football fans. Here you can stream live football matches and get to see circulating scores.
The site keeps you updated on upcoming events, give you soccer news and gives information the TV channels the matches are being broadcast on.
You do not have to sign up, you just visit the website, choose and enjoy your favorite team play. A good thing is that, Live Soccer TV is available on Android and iOS mobile apps.
StreamingSites.com
One of the best and oldest football streaming sites is StreamingSites.com, where you will find several free football websites that streams live football and other sporting activities.
On StreamingSites.com, the links given are according to quality and you are guaranteed that the links are safe. There are always updates of new websites on the site so to serve their visitors well.
StreamingSites.com helps you to get the best and safest football streaming websites, so that you don't risk anything of yours and don't also bump into many ads that can take the football desire away and leave you disappointed.
Laola1.TV
Fans of football are allowed to stream live matches for free on Laola1.TV all over the world. There are basic streaming contents, which id for free; but there is a premium membership for those who seek additional content options.
The premium options features the ability to watch in full HD quality, to rewind, stream up to four events at the same time and gait over commercials.
Signing up for a premium account cost less than about $5 per month. It site is available in English and German. You are able to record live matches to watch later and it is available on Android and iOS.
Sky Sports
Sky Sports shows about 100 live games on ten channels. Out of the other streaming sites, Sky Sport is one of the sites that offers a vast range of sport activities.
It is quite expensive but it is reliable. You can sign up directly through the website or add it to your TV provider.
ESPN
ESPN is a very well known football streaming site. It provides a vast range of soccer streams and that of other sports.
It is accessible on the web and also on Android and iOS devices. ESPN also has free and premium services you can choose from.
ESPN is one of the favorites. Not all sports are available due to copyright issues and are not available to all countries. Note that you will pay for the premium services.
Sony Liv
Sony Liv is from the tech guru Sony. Sony Liv is one of the best streaming sites, looking at its high-quality contents and how simple it is to use. It is available on the web and also has a mobile platform.
Sony Liv shows upcoming events on their site, it also shows live talk shows and displayed the scoreboard and more features.
Sony Liv is a free site which allows its viewers to add entertainment channels. Sony Liv has a premium service to enable you seek more options like adding movie channels.
Sportrar.TV
Last on our list is Sportrar.TV. This site is a free streaming site that provides a vast range of sporting activities. The site provides its visitors with already finished games, upcoming ones and live games.
You can also search for what you want to want, by name or by date and will get it. The user interface is very easy and user-friendly. Those who have used Sportrar.TV loves it.
There is a galling thing about Sportrar.TV is that there are pop-up ads that can open another site as you watch your match. Use an ad blocker or VPN to counter that.
These are by far the best website you can view online live streaming football matches. They are all excellent options to choose. Take note of the free ones and the ones that you need to pay for its premium package.
Don't forget to share, for your football lover friends to also get to know.