E-Payslips in Ghana is a self-service that enables employees to get access to their Payslips online using mobile phone or a computer. It is managed and controlled by the Controller and Accountant General's Department.
In this post, we are going to give you all the information you need to know about the epayslip in Ghana: how to register epayslip in Ghana, how to access and download your payslip online, how to change password, how to change your number and many more.
Kindly read this post with apt attention as it entails all the information that you'll need. Thank you.
If you have any questions after reading this article, leave a comment below or call us using the telephone number under this article.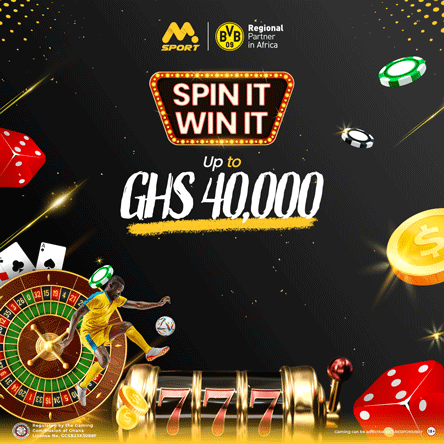 Uses of the E-Payslip Portal login page
The Electronic Payslip (Epayslip) dashboard has been designed to offer a lot to employees in Ghana. You can perform several functions all by yourself using your mobile phone or laptop.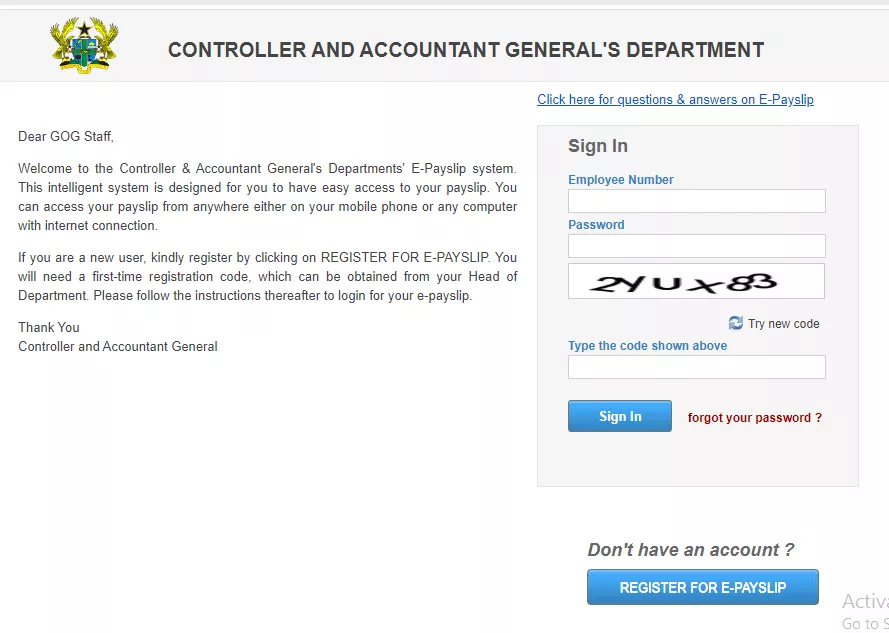 Some of the stuffs you can perform are listed below.
Check and print your monthly payslips.

Check supplementary payslips

Report wrongful, unauthorized and over deductions

View your SSNIT contributions report.

Tax Deductions report

And many more.
How to register for E-payslip
Epayslip registration is a simple and easy step guide. All you need to do is to follow the steps below and get yourself registered.
Make sure you have all the requirements needed to register.
Before you are able to fill the online registration form, you need to have the following requirements at hand.
Employee number (will be given to you by your employer or unit head)
Registration code. A registration code is a one-tie code that allows you to register to use this service. Contact your management unit head for your registration code.
A valid email address
A working mobile phone number
After getting all the above requirements, you can follow the steps below to register.
Open any browser on your phone or laptop

Click HERE or type https://www.gogpayslip.com/createaccount.php. You will be sent to the epayslip registration site.

Enter employee number. It is a six-digit unique number.

Confirm employee number.

Enter your password

Re-enter password to confirm

Enter the registration code given to you by your management head unit or employer

Enter your email address if any

Enter your mobile phone number

Re-enter telephone number to confirm

Enter the code shown.

Click on register to proceed.
You have successfully registered for the e-payslip service in Ghana. Now proceed to log into your dashboard.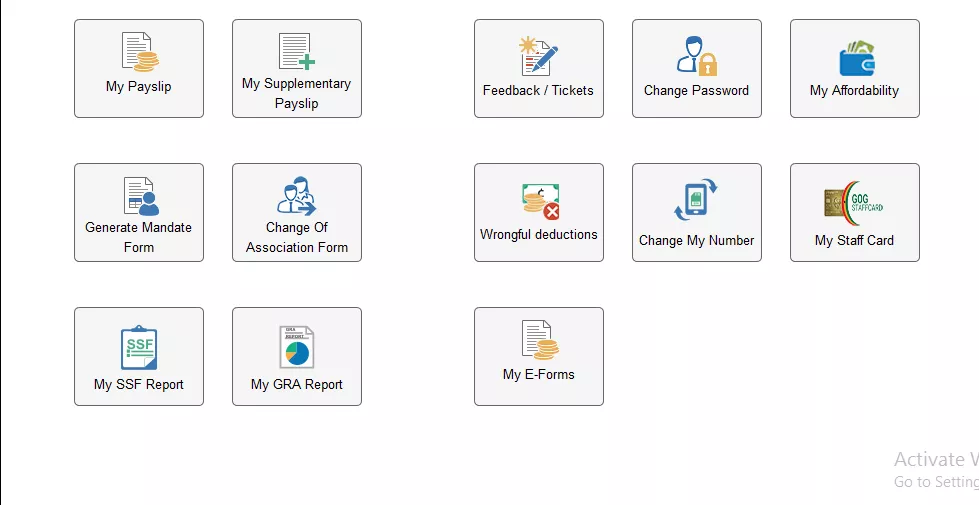 How to access and check your ePayslip online
To get access to your salary payslips, follow the steps below.
Open any browser on your phone or PC

Enter gopayslip.com (the epayslip portal). This is the e-payslip payslip login page.

Enter your Employee Number

Enter your Password

Type in the code shown above. You'll be taken to your dashboard.
How to check and print your monthly Pay Slip
In your dashboard, click on My Payslip

Select the month you want to view its payslip.

Select the year

Click on generate

To download payslip, click save icon shown in the image below.

To printout, get to the nearest printing shop and print the downloaded payslip.
NB: If you find all these processes tedious, go to the nearest printing press and ask that you want to print out your payslip from the epayslip portal.
Explanations of details on your payslip
There are several details you can find on your monthly payslip. See the meaning below.
Name: your full legal name is displayed on the payslip.
Staff ID
Grade
Region of work
District of work
Agency
Department
Unit of work
level
Salary structure: a breakdown of your monthly salary and their corresponding payments.
Deductions: the necessary deductions needed to be made from your salary. Report any wrongful deductions.
Annual salary: a total of all your monthly salaries.
Net salary: the actual salary you are taking home the current month.
Payment mode: the bank where you will receive your payment is displayed here.
How to change/reset payslip password
Have you forgotten your payslip password? You can reset it by following the steps below.
Go to https://www.gogpayslip.com/forgetpassword.php or click HERE. You will be taken to the epayslip password recovery/reset page.

Enter your Staff ID or Employee Number and email in the form provided.

OR enter mobile number and

Click Submit.
You will be given instructions on how to reset your password. Use a secured new password.
How to upload picture on payslip
Currently, there is not way an employee can change his or her profile picture on the E-payslip dashboard.
Frequently Asked Questions
[sc_fs_multi_faq headline-0="h3″ question-0="What is the e-payslip login page?" answer-0="The e-payslip login page is https://www.gogpayslip.com/" image-0="" headline-1="h3″ question-1="Is epayslip the same as gopayslip?" answer-1=" In Ghana, we use both terms interchangeably." image-1="" headline-2="h3″ question-2="I forgot my password, What should I do now?" answer-2="You can reset your password by referring to that above in this article." image-2="" headline-3="h3″ question-3="Please can't access my payslip. Help me to access it" answer-3=" To access your payslip, use the epayslip login page which has been provided above" image-3="" headline-4="h3″ question-4="How do I get my registration code to register for Epayslip?" answer-4="You can get this code from your employer or head of management of your current working unit." image-4="" count="5″ html="true" css_class=""]