Every human being has a basic need for a roof over their heads. Roofs protect us from the harsh weather while also adding beauty and security to the homes we live in.
In Ghana, there are a variety of options for roofing a structure. It is entirely up to you to decide what is best for you. We'll look at the many types of roofing styles as well as the different roofing systems that are available in Ghana and how much it will cost to roof a four bedroom house in Ghana.
Types of Roofing In Ghana
Aluminium sheet roofing
Thatch roofing
Clay tile roofing
Shingle roofing
Metal roofing
Slate roofing
Aluminium Sheets Roofing
Aluminium roofing sheets are extremely popular in Ghana's roofing business, owing to their affordability, light weight, and long durability. Aluminium does not rust up to a particular thickness. Weathering, freshwater, sea, edibles, and chemicals are all resistant to it. Roofs made of various grades of aluminum are now being used. The following are some of the advantages and qualities of using aluminum roofing sheets:
Corrosion-resistant
Light-weight but strong
Easy Installation
Energy Saving
Long-Lasting Solution
Aesthetics
Environment Friendly
Safety
Thatch Roofing
The climate in Ghana is ideal for this sort of roofing. Air spaces beneath straw thatch insulate a building in both warm and cold weather, making it a natural insulator. When applied appropriately, thatch may be quite attractive. Summer cottages, outdoor pavilions, and minor roofing projects are the most common uses. Thatch is both water and UV resistant, providing you a warm feeling when you're inside.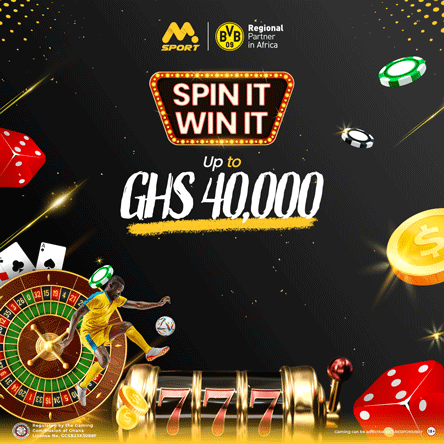 A thatched roof can last for up to 50 years. This is one of the world's oldest types of roofing, and it's still one of the best.
Clay Tile Roofing
Clay tiles are very popular among real estate developers in Ghana. They are simple to install and attractive to look at. People choose clay tiles for a variety of reasons, but here are a few of the most common ones:
Longevity
Clay tiles are built to last a lifetime. Some clay tiles can be traced back to the Roman Empire, and some of these structures can still be found today. Clay tiles have a long lifespan of up to 100 years.
Low Maintenance
Most homeowners invest money and time on roof maintenance. Roof care is costly, but with clay roofing, you won't have to do it as often. And if you do need to make an alteration, the materials are easy to come by.
Durability
Some roofs are susceptible to fire and insects, this is not so with clay roofs. The clay roof is baked in fire before installed so it is highly resistant and strong.
Insulation
In Ghana, your roof should serve as an insulator to slow down the transfer of heat from the outside to the inside of a building.
Aesthetics
You can't talk about clay roofs without touching on the sheer beauty of it. Clay rooms are not just functional but they are also very nice. The cost of roofing a 4 bedroom house in Ghana with clay tiles might not be as expensive as most people think.
Shingles Roofing
In Ghana today, you will find more and more people using Shingle roofing for their homes. Shingles look great and they are made from asphalt.
Shingles are waterproof and also very good for the environment. They make your roof strong enough to resist hard hits. Here are some properties of Shingles:
Fire resistance
Solar reflecting
Wind damage
Hail damage
Algae resistance
Locking shingles
Durability
Low-cost maintenance
Different colours, shapes, and sizes
Metal roofing
Metal roofing has become increasingly popular in Ghana over the years. Metal roofing is a popular option among Ghanaian roofing firms. Most homeowners prefer metal roofs because of its long-term benefits. Here are a few advantages of metal roofing:
Expected performance of 50 years or more
Beautiful designs to complement any home or neighborhood
Panels that interlock for maximum wind resistance
Resistance to fire
By keeping homes colder, you can save energy.
Low weight helps to maintain structural integrity and longevity.
Metal roofing sheets are simple to work with and install. Metal roofing can be installed on a three-bedroom house in one day.
To get a quality and an amazing roof on your four bedroom house in Ghana, it will cost you around 8,000 cedis excluding materials. Approximately, you will spend 30,000 cedis on buying materials such as wood, roofing sheets, nails and a carpenter to help you roof your four bedroom house.