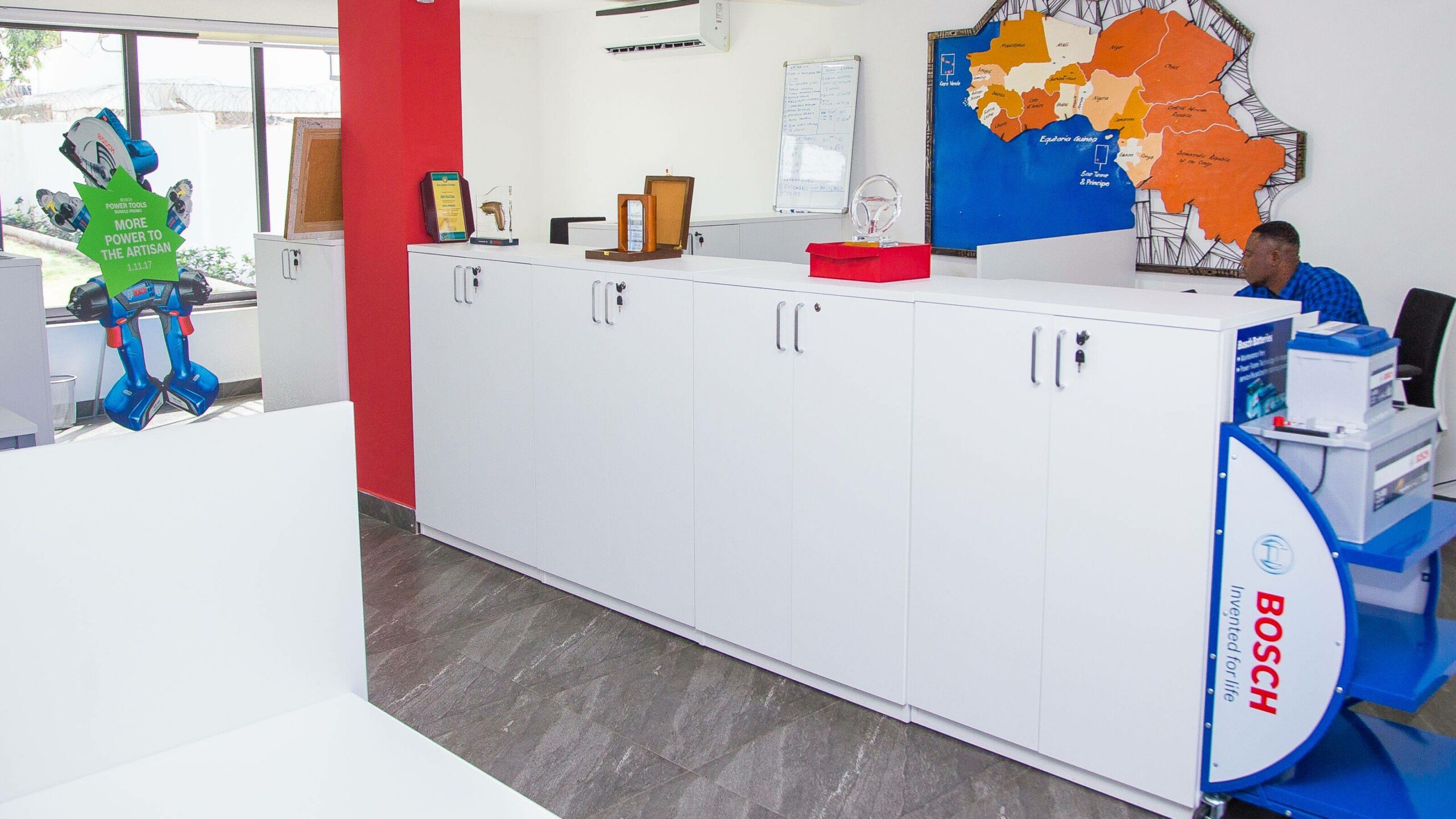 Bosch Showrooms In Ghana. Full list
Welcome to our blog. In todays article, we will be profiling the most talked about bosch showrooms in Ghana and more. Stay with us.
About Bosch
Bosch has been active in Africa since 1906 thanks to a network of distributors and partners. Bosch founded its first independent subsidiary in Africa in Johannesburg in 1965. (South Africa). Since 2010, Bosch has increased the number of countries in which it maintains offices, now totaling 11. Today, the continent is home to operations for each of the four Bosch business divisions: Mobility Solutions, Industrial Technology, Consumer Goods, and Energy and Building Technology.
On November 11, 2015, Bosch, a well-known international provider of technology and services, formally established a new sales, marketing, and service branch in Ghana's capital, Accra. Ghana is one of the fastest-growing economies in Africa, and Bosch sees long-term growth opportunity there. Bosch's presence in Africa is constantly expanding, and it actively supports bright young individuals in sub-Saharan Africa.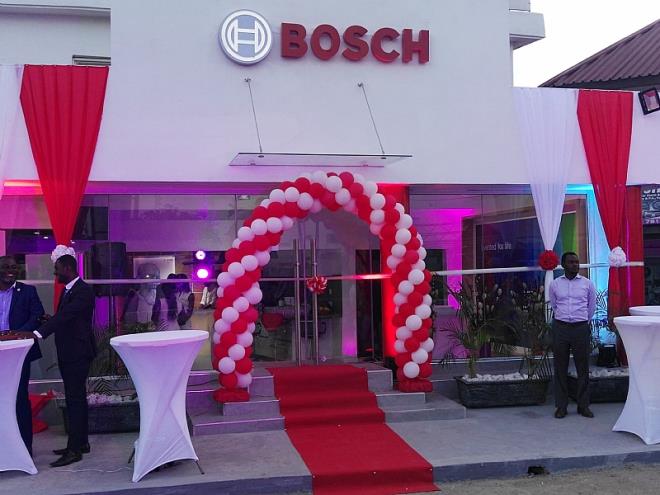 Services
The range of brands and models constantly raises fresh, unanswered issues in the daily operations of the workplace. Bosch will help you and your group come up with a solution. With our extensive services, you have access to Bosch's extensive technological know-how as well as our decades of workshop support experience.
Bosch Showrooms In Ghana
Robert Bosch Ghana
Address: 21 Kofi Annan St, Accra
Phone: 030 279 4616
Novotech
Address: HR7C+WXH, Accra
PEEW-Williams Service Company Limited (Accredited Bosch Service Center)
Address: CRA House, Mile 7, Plot 331, Before Achimota Mall
Bosch
Address: HR7C+RXM, Ring Rd E, Accra
Bosch High Street
Address: GQRR+WFX, Accra
Uboss Ghana (BOSCH Dealer)
Address: 10 Eric Warden St, Takoradi
Phone: 026 881 1088
Uboss HTH (BOSCH Dealer)
Address: W6VM+44M, Takoradi
Phone: 024 932 4932
Kem-D Batteries & Tyres ( Bosch Battery, Tyres, Spark plugs, Wiper blades, Oil & filters )
Address: North Kaneshie, Swan Lake Bus Stop, 64 Palace St, Accra
Phone: 030 290 4571
Electromart Spintex 2 – Orca
Address: 77 Spintex Rd, Accra
Phone: 054 010 1369
BRÜHM GHANA LTD
Address: Accra
Phone: 025 674 9423
Ederick Limited
Address: La Rd, Accra
Phone: 030 277 8126
Electromart – Kisseman
Address: Village Junction, Accra
Phone: 054 010 1379
HTC Ghana – Construction and Power Tools trader
Address: Spintex Rd, Accra
Phone: 054 010 3999
Beko Ghana Showroom
Address: Accra
Phone: 054 010 9655
Somotex Ghana limited
Address: Accra
Phone: 030 224 7770
C. WOERMANN (GHANA) LIMITED
Address: Block No. C/362, Avenor Junction, 1 Nsawam Rd, Accra
Phone: 030 222 5141
Corporate information
Name and address
Robert Bosch (Pty) Ltd.
Fifteenth Road, Randjespark, Midrand
Private Bag X118
Halfway house 1685
Telephone number
+27 11 651 9600
Email address
[email protected]
Thank you for reading our todays post on bosch showrooms in Ghana. We hope our article has been helpful. We hope this information has been helpful.