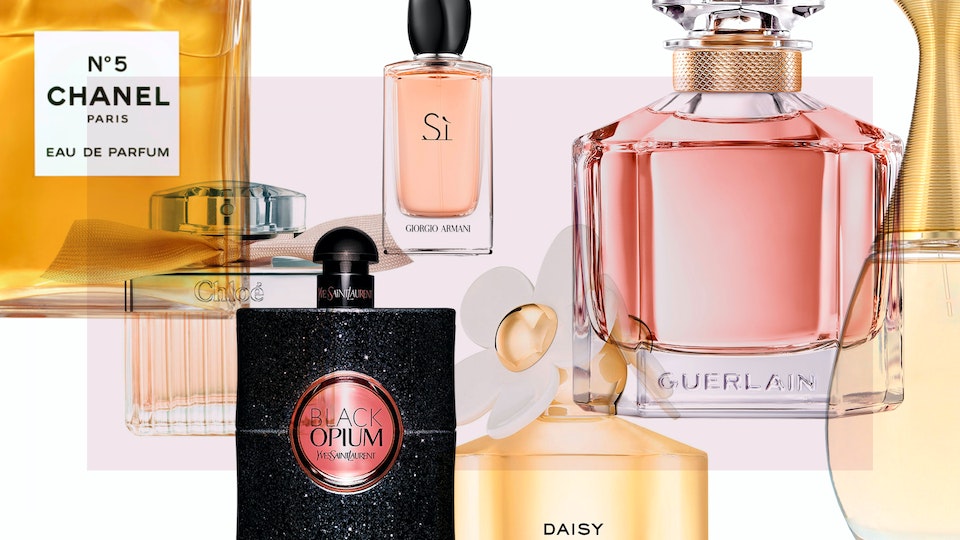 Men are characterized by their charisma and to be honest, classic men use the best perfumes, fragrances or colognes. You may be on the hunt for a perfume that will exactly match your personality but man, trust me — that's a scrupulous task! I have equally been in that position. 
Depending on the situation at hand, the alpha man may choose his perfume based on his mood or a particular occasion he's gracing. You can equally become a perfume master after going through our list. It will take you less stress to finally land your dream perfume.
In this post, we're going to tell you more about how to select the best or the right perfumes. Again, we're going to let you some of the best perfumes available for men. Moreover, where to get this perfumes is not a thing to worry about, we've listed some cosmetics shops below in order for you to grab your favorite perfume at ease. 
As a rule of thumb, we were able to find all the best perfumes from some of the top perfume brands you can think of. I mean what the majority of the classic guys are recommending. For instance, perfumes from brands like: Tom Ford, Calvin Klein, Dior, Gucci the Alchemist, BOSS, Burberry and several others.
During our research, one thing we considered is your financial capabilities. Therefore, whether you want to splash your hard earned money on the most expensive perfume or, you want to be a bit economical, we've got you covered, there are equally best perfumes in the list that you can afford.
How To Choose The Right Perfume
Are you a newbie trying to find your favourite scent or you just want to try a new scent? Walking across the street, you will come across numerous people who will eventually overpower you with their scent the minute you encounter them and, this will hit you right in the face as if you've been punched.
You may be wondering how these guys were able to land these spectacular perfumes. The secret is what we're going to reveal to you. Just follow the tips below. 
Choose Your Notes
All perfumes or colognes come with varied "notes" and that (the notes) determine the gross scent. For instance, a perfume considered floral may contain varied scent notes such as gardenia, geranium or rose. Fruitier ones with undertones of citrus or apple also exist. Then also, exotic perfumes come with spicy notes like star anise or cinnamon.
Men's scents have varied notes as well. "Musk scents possess a heavier, intense masculine tone. Go ahead and learn more about the varied notes used to make colognes or perfume so as to get a vivid idea of which ones will suit your personality.
Choose A Concentration
There are four levels of perfume concentration. The higher the level, the pricier it is.
The first level is known as perfume or parfum and it's the highest level. It can last all day with just a single application. The second level is known as eau de parfum (lasts for about six hours). The third level is known as eau de toilette (requires more applications within the day). Then the last level is known as eau de cologne (lasts for just two hours).
Test The Fragrance
Basically, before you purchase the perfume, make sure to try a bit of it on your skin.
30 Best Perfume For Men
Gucci the Alchemist's Garden, the Last Day of Summer ( About $352)

Ralph Lauren, Polo Black ($66)

Le Labo, Another 13 (About $280)

Hugo Boss, Boss (About $90)

Celine, Black Tie (About $240)

Tom Ford, Oud Wood (About $390)

Frédéric Malle, Geranium Pour Monsieur (About $315)

Dior, Sauvage (About $165)

Byredo, Bibliothèque (About $276)

Jo Malone London, Myrrh & Tonka Cologne Intense (About $205)

Giorgio Armani, Acqua di Gio (About $98)

Maison Margiela Replica, Jazz Club (About $144)

Calvin Klein, Eternity for Men (About $90)

Versace, Eros (About $102)

Chanel, Bleu de Chanel (About $160)

Maison Francis Kurkdjian, Grand Soir (About $235)

Ermenegildo Zegna, Essenze Florentine Iris (About $210)

Prada, Luna Rossa Sport (About $100)

Acqua di Parma, Colonia (About $181)

The Nue Co., Functional Fragrance (About $95)

Creed, Aventus (About $350)

Hermès, H24 (About $82)

Paco Rabanne, 1 Million Lucky (About $100)

Carolina Herrera, Bad Boy (About $100)

Bvlgari, Man (About $144)

Comme des Garçons, 2 (About $145)

Givenchy, Gentleman (About $111)

Ambre Nuit By Christian Dior (About $165)

Artisan By John Varvatos (About $45)

Aramis By Aramis (About $36)
Where To Buy The Best Men Perfume
Amazon

BossLady Cosmetics (+233 24 164 8023)

Alibaba

Jiji Ghana

Jumia Ghana 
Summary On The Best Men Perfume
Frankly speaking, there is no perfect perfume. Just choose your note, your concentration and you are good to go.
Credits to the following sites for assisting us with our search: