Asamoah Gyan's Net Worth
Asamoah Gyan, also known as Baby Jet is one popular footballer who has made history in Ghanaian football.
You might have heard a lot about him especially when all hopes were on him during the 2010 World Cup but things didn't work out as the people of Ghana wanted.
You might have also heard of his private jet and mansion, but have you wondered how much he is worth according to Forbes? Well if it has ever crossed your mind, find it out from here; how much the former captain of the Ghana Black Stars is worth.
Aside from being on the football pitch, Asamoah Gyan has a very inspiring life outside the pitch, which has caused several Ghanaian youngsters especially upcoming footballers to take after his lifestyle.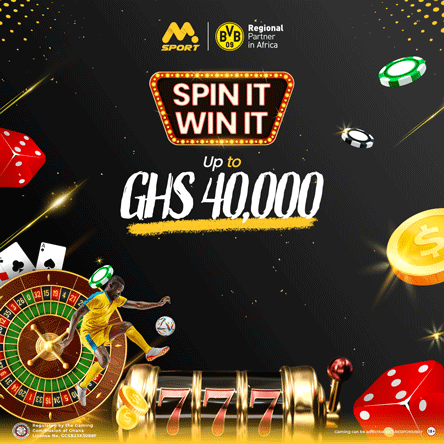 Asamoah Gyan's Early Life
The fecund footballer was born on 22nd November, 1985 in Accra in the Greater Accra Region of Ghana. His parents are; Mr. Baffuor Gyan Mensah and Mrs. Cecilia Amoako.
Asamoah Gyan's Football Career
The football career of Gyan started in 2003, where he was a player for one of Ghana's local football team; Liberty Professional. This team plays in the Ghanaian Premier League.
He appeared 16 times to play for the club and scored about 10 goals.
 His performance in the club was rather remarkable! His performance made him go international; as an Italian football club: Udinese called him to play for them.
That was the start of Asamoah playing international. He spent 3 seasons playing for Udinese, one season at Udinese: where he made 39 noted appearances and scored a total of 11 goals.
Within the 3 seasons, Asamoah Gyan was loaned to Modena, where he made 53 appearances and scored 15 goals.
 Asamoah's career was a promising one since he kept moving forward. He later joined a Ligue 1 side club; Rennes in 2008, where he played 48 leagues and scored goals 14 times.
Of course, he represented Ghana at the 2010 World Cup, which probably you don't want to hear about; but get over it, its been a decade!
After the world cup, Gyan joined an English premier league; Sunderland. The Sunderland paid an unusual amount; a rather higher transfer fee to get this Ghanaian guy hoping that he will be their amulet.
He stayed in Sunderland for only 2 seasons and left. Outstandingly, he scored 10 league goals in his 34 appearances at Sunderland.
Asamoah Gyan went to United Arab Emirate Pro-League to play for Al Ain in 2011. he was on loan from Sunderland.
At Al Ain, he became the top scorer when he scored 24 goals in 27 appearances for the club. He became a permanent member of the Al Ain club in 2012 and was still the top scorer.
He helped the club in getting the league cup where he scored 28 goals in 32 league games. It was recorded that from 2012 to 2013, he had scored 44 goals in 40 games.
He was out of Al Ain and joined a Chinese Super League in 2015. He played for Shanghai SIPG. Though the transfer fee has not been disclosed, Shanghai SIPG made him on top of the highest-paid footballer on the earth.
He went back to another club in the United Arab Emirate Pro-League: Shabab Al-Ahli in Dubai.
He stayed with this team for the seasons in 2016 and 2017 and Joined a Turkish team namely Keyserispor, where he is currently playing.
Asamoah Gyan has made history for Ghana as he has contributed massively to Ghana Black Stars.
He has played quite a number of tournaments for the Ghanaian team including Summer Olympics in 2004, 3FIFA World Cups in 2006, 2010 and 2014.
Also, he played the African Continental tournament (AFCON) in 2006, 2008, 2010, 2012, 2013, 2015 and 2017.
Asamoah Gyan is the highest African goal scorer in the world cup, who has scored 6 goals in all 3 world cups he represented Ghana.
Also, he is the highest paid Ghanaian footballer and even on the list of highest paid African footballers, taking about £22700 a week.
Let's dig deeper into Asamoah's net worth.
Asamoah Gyan's Net Worth 
Asamoah Gyan is worth $23 million.
Asamoah Gyan filthy rich.
As said earlier, Asamoah Gyan is the highest paid Ghanaian footballer and on the top rank of highest paid footballers in Africa and even the world.
His weekly salary is about £ 22700. He is currently one of the richest footballers in Ghana.
Asamoah Gyan's net worth is approximated to be $23 million. Most of what contributed to this amount are his businesses outside this football career.
Asamoah Gyan Businesses 
Aside the football career, we can say that Asamoah Gyan is a big-time businessman and an entrepreneur.
The sage football player has several businesses scattered across Ghana, unlike other footballers who only depends on their football career and end up poor after their career.
All his companies or businesses are under the canopy of Gyan Group of Companies.
You can be rest assured that after Asamoah's football career, he can still keep up with his lucrative life.
Let's look at a list of business he is involved in.
Airline services (Baby Jet Airline)

ASA Music Band Company

Events and Logistic Company (JetLink)

Filtered water Company (Paradise Pac Drinking water)

Fuel Station

Infiniti (Dealers with Pub, clubs and event planning)

Mama Vits Noodles and Rice (Rice and Noodles importation)

Mining Industry

Real Estate

Transportation Business
He is the brand ambassador for Kleesoft and Run Energy drink. This deal fetches him substantial income at the end of every month.
The striker; Asamoah Gyan also has a foundation where the foundation support girl child education. It also provides important amenities like water, hospitals for poor communities and many more.
The footballer and entrepreneur also putting things in place to infiltrate the Promotion Industry in Ghana through the Baby Jet Promotion. A quota is being bestowed to the boxing industry by the Baby Jet Promotion.
Asamoah Gyan House
The striker owns a mansion as valuable as a $3 million house called the McCarthy Hill house. He has other houses in his name due to the real estate business he is into.
Asamoah Gyan Cars
Asamoah owns a £ 400000 worth Phantom which was made by Roll Royce. He also has other top branded cars such as Benz and Bugatti.
Does Asamoah Gyan have a family of his own? Yes he does
Asamoah Gyan Wife and Children
The footballer likes to keep his family life as private as possible but it is known that he is married to Gifty, whom much is not known about and he has 3 sons.
His children are Floyd Gyan, Rafael Gyan and Fredrick Gyan.