Advertising Agencies In Ghana
 Advertising agencies are mainly businesses designed to create, research, plan, advertise and handle other forms of marketing strategies for their clients.
Simply put, the main function of most advertising agencies in Ghana is to promote your products, events or services to the general public through posters, broadcast, web pages or social media with the sole aim of finding clients to patronize your products, events or services in Ghana or anywhere else. Advertising agencies can be highly beneficial to companies and individuals who want to propel their businesses.
To aid you in your search for the top-notch advertising agencies in Ghana, we have compiled this list for you. Check it out anytime you are on course of finding some of the best advertising agencies in Ghana.
1. Origin8
Origin8 Limited which has emerged as one of the most awarded advertising agencies in Ghana, came to existence in 1998. The company has some big brands like GNPC, Ghacem, BusyInternet, Airtel Smartphone, Bus Rapid Transit (Ministry of Transport), Casa Trasacco, UBA and etc as its clients.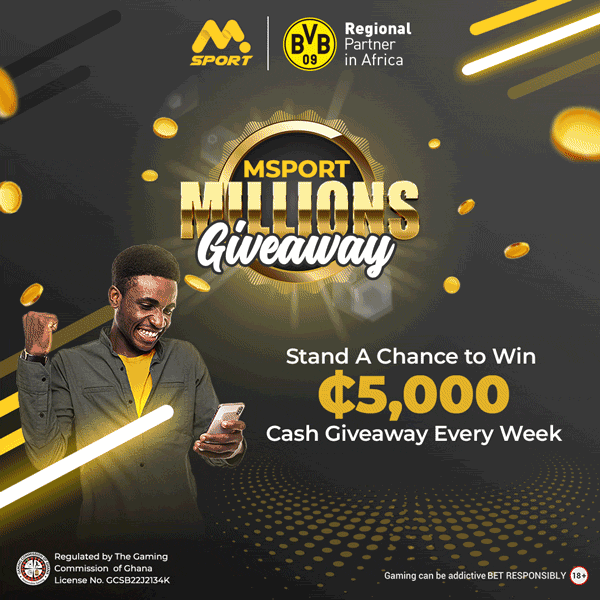 Origin8 Limited is capable of designing ad contents for media outlets such as radio, online resources and television. Again, the company deals in other ad formats like digital, billboards, speciality signage, mobile billboards and many more. Other branding services provided by the company include: logo, stationary, business cards, proposal template, email signature, invoices and etc. Lastly, Origin8 Limited is notable for providing major services such as market consultancy, market research, media buying, production services and, web development, design and management for their clients.
Origin8 Limited is situated at the 56 Orphan Crescent street, North Labone Estate. You can get in touch with them thru post at the address, P.O. Box CT 10692, Cantonment Accra, Ghana. Here are their contacts: 030 2940517, 020 263 9250 and 050 144 7409. You can also email them at [email protected]
2. CliQAfrica Digital Marketing Company Ghana
CliQAfrica is another top notch marketing and advertising agency in Ghana. The company can boast of some top brands such as Ecobank, Ashfoam, Koppan, Unika, Invest In Africa and several others as its clients.
CliQAfrica provides a wide range of services to their clients. These include: online advertisement, website design, social media management and marketing, brands analytics and reporting, digital training service and search engine optimisation.
You can locate them at the 6th Floor, East Wing, Ghana Multimedia Centre, Accra High Street. You can also email them at [email protected] Here are their contacts: 024 7702240 and 024 1580222.
3. Thumbnails Media
Thumbnails Media is one of the advertising agencies in Ghana that provides practical, quality, digital and print solutions to curtail the core challenges of their clients' brands. Top brands such as Saitori Capital, Inspira, Prosperitas and Bank of Ghana, are some some of their several clients.
Their services include: graphic design, branding, printing, digital & social media management, website development and design, out of home advertising, TV and radio advertising services and many more.
You can reach them via post at the address, Road of Justice, NA /MZ C62, P.O.Box DC165 Dansoman – Accra, Ghana. You can also contact them on 0203687435 or 0247842658.
4. 5 Star Advertizing and Model Agency
This is one of the oldest advertising agencies in Ghana. They have been in the game for over more than 9 years and have won multiple awards as well. They have worked with top brands such as Guinness Ghana, Porshe, Panadol TV, Smirnoff Ghana, Tigo, Coca Cola Ghana, Vodafone, MTN, Jaguar, Tallow Oil and many more. Again, they have worked and supported big event houses in Ghana and across the continent.
Majority of the radio and TV commercials in Ghana, are been done by this agency. Again, they are behind most of the erected top billboards in the country. Again, they have a 5 Star Commercial Modeling Academy that trains commercial models.
You can find them at Madina Hfc Bank, right after the Madina Police Station in Accra, Ghana. Their mobile numbers are: 0506 556 661 and +233 (0247 9696 80).
5. CLAK Impressions
They are one of the best digital advertising and online marketing agencies in Ghana. CLAK Impression is actually designed to assist African businesses to create a solid online visibility and also, to build brands.
Search Engine Marketing, Social Media Monitoring and Management and also, Digital Marketing Strategy are some of the numerous services provided by the company.
You can find them at East Legon, Accra, Ghana. Better still, you can mail them at [email protected] Here are their phone numbers as well: 0206814910 and 0245859173.
6. Bensyl Advertising Limited
Bensyl Advertising Limited have specialized well in print/newspaper advertisement, TV and radio commercials, including production and media buying.
You can interact to them thru post at the address P.O. BOX KN 2323, Kaneshie, Accra, Ghana. Their mobile phone numbers are: 0302247092 and 0243955466.
7. ZESTY KNOWLEDGE ADVERTISING GHANA LIMITED
Zesty Knowledge Advertising Ghana Limited is another outstanding advertising agency in Ghana. The company provides a variety of services to their clients which include: marketing communications, media management, experiential marketing/activations, market research/field brand Investigations and public relations services.
You can reach them through these mobile phone lines: (+233) 0302 540 364, 0303 960 955, (+233) 020 4275454, 024 4275454 and 026 4275454.
8. TXQ Global
TXQ Global is a company that function as a designer and a brand marketer.The company endeavors to provide their clients with services that promote their brands, products, events or companies through online, digital, prints and design, and other branding methods. These ensure that, their clients stand out among their competitors.
Get in touch with them through post at the address Nii Okai's Villa, 9 Liberty Link, Adabraka Official Town, Accra, Ghana. Here are their contacts: +233 302 201 274 and 020 8950 786.
9. KRIATELYNC ADVERTISING
Kriatelync advertising agency is known to be one of the companies that rents out billboards for advertising purposes, prints brochures, posters, stickers, flyers, banners and other promotional materials for their clients. In addition, they are specialized in all kinds of branding services such as wall branding, car branding and among others.
You can communicate to them via post at the address P.O. BOX AS 100, ASAWASI-KUMASI, Ghana. Moreover, you can reach them on 0244258140, 0243540168 and 0322191727.
10. MS Engineering(Jobdirecta Jobboard) Company Ltd
This company is tagged as one of the fastest growing recruitment and career advancement resource website on the continent designed for employers, freelancers, recruiters and job seekers.
Obviously, this is a good news to any job seeker since, the company's core aim is to link seekers with potential employers.
They are located at Kasoa New Market Road, Kae Mebre Rd, Opposite Melcom, Hse No. 487/9, Oduponkpehe, Ghana. You can contact them on: 233 245383626 and 0044 7496880063.