Welcome to our blog. In todays article, we will be profiling the most talked about abii national savings and loans: packages, how to apply, contacts and more. Stay with us.
About ABii National
ABii National is a Savings and Loans Company that was established in 2011 and is licensed to provide financial services to the public under the Non-Bank Financial Institutions Law, 2008 (Act 774).

It is authorized to accept deposits from the general public and institutions, provide loans, and provide other financial services as a financial institution overseen by the Bank of Ghana. ABii National, on the other hand, handles clearing, direct foreign transfers, and other types of international trade through our cooperating banks.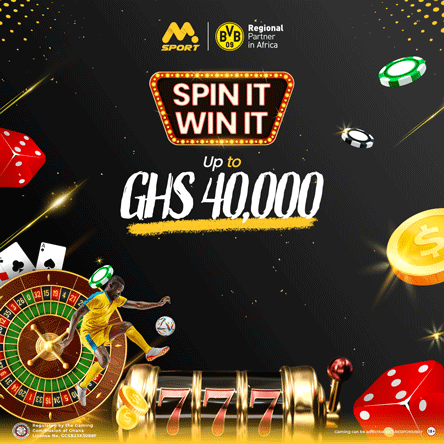 ABii National's products and services are designed to provide customers with the convenience of one-stop financial solutions. These financial solutions are founded on the Company's basic values of honesty, client attention, service, inventiveness, and responsibility.
They ensure personalized solutions that address each customer's difficulties, needs, and capacity without limiting the customer's ability to compete. Their one-stop financing solutions are made possible by their highly motivated professional workforce with established track records and competence in offering cutting-edge solutions. The needs of each customer allow us to provide services in a timely and efficient manner.
Their Company also provides investments with varied maturities priced at highly competitive rates with unique and flexible liquidation terms. At ABii National, the size of your business and/or your social standing should not be a barrier to attaining your financial goals.
ABii Nationals Products

ABii offers various products to their customers. They are:
Salary Loan
Employees of reputable companies are eligible for this loan. It features low monthly interest rates. It also offers 1-24 monthly repayments based on salary.
ABii Salary Advance
Salaried employees are eligible for the ABii salary boost. Customers should therefore have a current account. Salary must travel through the account for at least three months to qualify. It features low monthly interest rates. It also has an availability of up to 80% of pay. Borrowers can repay it all at once or stretch it out over three (3) months.
On request, they may process this goods within 24 hours.
ABii Personal Loan
Non-salaried workers can apply for an ABii personal loan with reasonable monthly interest rates. It has a 24-month maximum term. Aside from that, they process it within 48 hours of receiving a request. It is, nevertheless, a collateralized loan.
ABii Clearing Advance
It is provided to importers at reasonable interest rates. It has a duration of 1-6 months and is processed within 48 hours of request.
Working Capital Support Loan
They developed this product to help firms with their working cash. It offers competitive interest rates and a term of 1 to 12 months. On request, they process this loan within 48 hours.
ABii Church Account
This is a current account with a competitive interest rate for churches. It is also charged on balances of GH20,000 or more. It also offers free cash pick up for particular volumes every Sunday and during special events.
Revolving Loan
This is a loan with collateral. It is intended for SMEs with a high stock turnover. It has a 12-month term and competitive monthly interest rates.
ABii SME Loan
This is a business loan for SMEs with a minimum annual revenue of GH2 million. It also offers reasonable monthly interest rates with terms ranging from 1 to 12 months. In addition, upon request, they can process the loan within 48 hours.
Overdraft
This is a working capital support with competitive interest rates. Specially designed for accounts with good credit turnovers and tenure of 1-12 months.
Asetenapa Account (Personal & Business)
Individuals must contribute GH5 to this account, while businesses must contribute GH10. It also includes unlimited monthly withdrawals. Aside from that, it offers affordable monthly interest rates. It also gives the option of using a passbook.
Call Account
Sweeping account for corporate businesses/SME. Very competitive interest rates.
Save Account
This account requires a GH10 initial deposit and offers excellent interest rates on account balances. They also compute its monthly interest payment on a daily basis. It allows for unlimited monthly withdrawals.
In addition, SMS alert, E-banking, and ATM services are available as options.
Kiddie Save
They provide savings accounts for children as well as insurance against parental mortality. It requires a GH20 initial deposit and offers a favorable interest rate on account balances, which is calculated daily.
With one withdrawal per month, they direct these savings toward the child's future. It includes a monthly insurance cost of 1% of the account amount. Additionally, SMS alerts, E-banking, and ATM card access are available as options.
Personal Easy Save
Individuals can invest in this product for a period of one year. It offers a competitive interest rate on deposits ranging from GH1,000 to GH4,999. It is also quite competitive for GH5,000 and above.
How To Apply
Kindly get to any of their nearest offices and get more details about their products, packages and more.
ABii Natinoal Contact
ABii National Head Office
Adjacent Dan's bar opposite Samsung office,
Adabraka
Post Office Box CT 10067,
Cantonments, Accra
Tel: 233 302-241050
Hotline: 233 577-709-000
Thank you for reading our todays post on abii national savings and loans: packages, how to apply, contacts and more. We hope our article has been helpful.