The English Premier League is one of the most followed football tournaments globally. It is no news that thousands of Ghanaians relax with a Premier League match every weekend, recharging mentally ahead of the following week.
Indeed, Ghanaian punters have a special relish for the Premier League. Why wouldn't they when elite bookmakers like Bet365 –expertly reviewed on Telecomasia–provide sumptuous odds on Premier League fixtures?
But here is something even more exciting. Some African strikers have made a name for themselves in this overwhelmingly competitive league, making our continent proud.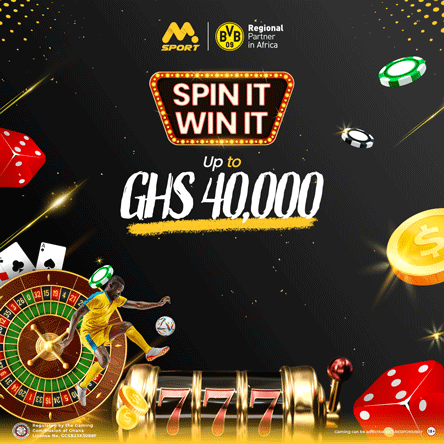 This article looks at some top African strikers playing in the Premier League. You should be keeping an eye out for them every weekend when their teams play.
Mohamed Salah
Mohamed Salah is one of the top African strikers playing for the English Premier League club, Liverpool. The professional Egyptian footballer started his youth career in Ittihad Basyoun in 2004 in Egypt. For his senior career, he had some playtime in Egypt and Switzerland before moving to England to play in the English Premier League in 2014.
Mohamed Salah is known for his exceptional technical skills, quickness, mobility, ball control, and dribbling skills. He is also great at creating scoring opportunities for his teammates. While playing for over four football clubs, Mohamed Salah has garnered many honors and titles.
Some of the honors won while playing for Liverpool include the 2017–18 Premier League Player of the Season, 2021–22 Premier League Playmaker of the Season, and the 2021–22 Premier League Goal of the Season, among others. While playing for Liverpool from 2017 to 2022, Mohamed Salah made 206 appearances and scored 129 goals.
Wilfried Zaha
Famous for his outstanding speed, unpredictable movements, diving attitude, and agility, Wilfried Zaha stands as one of the top African strikers. While hailing from Ivory Coast, Wilfried Zaha started his youth career in the English Premier League football club Crystal Palace in 2004.
Moving into Crystal Palace's senior team in 2010, Wilfried Zaha showed dedication and had the opportunity to groom his skills further. During his early years at Crystal Palace, he quickly rose through the ranks to become one of the key players. He also earned a few honors, like the Football League's Young Player of the Year award.
In later years, he was transferred to Manchester United and was loaned off to Cardiff City and Crystal Palace. In 2015, Wilfried Zaha returned to Crystal Palace to take back his stardom and earn more honors.
While playing for Crystal Palace up to 2022, Wilfried Zaha has made 379 appearances and scored 78 goals.
Kelechi Iheanacho
Kelechi Iheanacho is one of the best African strikers to keep an eye out for. He is known for his ball control, speed, agility, and charge toward the goalpost.
He started his youth career in the Nigerian football academy Taye Academy in 2011 and later moved to Machester City in 2014 to continue his youth career.
Kelechi Iheanacho started his senior career at Manchester City after his youth career. He later moved to Leicester City in 2017 and earned several honors, including the March 2021 Premier League Player of the Month.
From 2017 to 2022, playing for Leicester City, Kelechi Iheanacho made 142 appearances and scored 28 goals.
Patson Daka
Patson Daka is a Zambian and one of the best African strikers in the English Premier League. He started his youth career in the Zambian football club Kafue Celtic and made it into the senior team.
Down the line, Patson Daka was loaned out to Liefering, an Austrian club, and was bought the same year.
Patson Daka has amazing skills on the football field, which has won him many honors in Europe and Africa. Some of the honors he has to his name include the 2014 and 2016 Zambia Super League Young Player of the Year award, the 2017 Africa U-20 Cup of Nations Best Player, and the 2020–21 Austrian Bundesliga Top scorer award, among others.
He moved to Leicester in the Premier League, where he has proven himself as a competent alternative to the legendary Jamie Vardy.
Despite playing the bulk of the 2022/2023 season as a sub, he has notched four goals and three assists.
Ebere Paul Onuachu
Ebere Paul Onuachu is known as one of the best Nigerian strikers currently playing in the English Premier League.
He started his youth football career at FC Ebedei, an Ogun State, Nigeria football club. In 2012, he moved to Denmark and continued his youth career in Midtjylland, where he also started his senior career.
Ebere Paul Onuachu has expressed his exceptional skills in the previous European football clubs before joining Southampton this year, 2023.
He has to his name a few honors, which include being the 2020–21 Belgian First Division A Top goalscorer, 2020–21 Belgian Professional Footballer of the Year, and 2021 Belgian Golden Shoe, among others.
For the past three clubs Ebere Paul Onuachu has played for in his senior career, he has made 261 appearances and scored 135 goals.
He now plays for Southampton, leading their battle to stay in the Premier League.
Conclusion
African strikers are also part of the pack of players that makes the English Premier League intense. These top African strikers show unique skills and will definitely steal your attention.