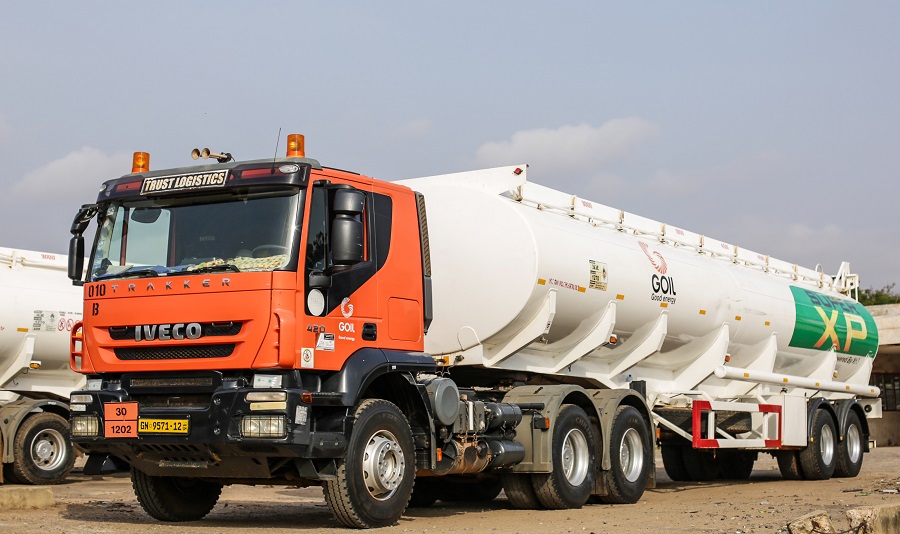 Petroleum Haulage Companies In Ghana. Full Details
Transportation of petroleum and derivatives such as gasoline is known as petroleum haulage (petrol). Rail trains, vehicles, tanker vessels, and pipeline networks are all used to transport petroleum products.
The technique utilized to transport petroleum products is determined by the volume being transported and the destination. The most serious issues with transporting petroleum products are pollution and the risk of spillage. Petroleum oil is extremely difficult to clean up and is extremely hazardous to live animals and the environment.
In this article, I will take you through some few companies Ghana involved in the haulage of petroleum from from one part of the country to another.
Below is the list of some asstitute petroleum haulage companies operating in Ghana.
Note: This companies are not arranged in any other. If you are looking for the top ranking petroleum haulage companies in Ghana then we are sorry this content does not provide that.
Baj Freight and Logistic Limited
In 2009, BAJ Freight and Logistic Limited, a 100% Ghanaian-owned corporation, was registered as a company. The three shareholders, Bart Fred Simpson, Ato Quargraine, and Joe Biney, started the company with fifteen employees, and it has quickly expanded to become one of the leading freight forwarding and logistical support organizations in a variety of industries, including the oil and gas sector.
For more enquiries visit: fredlogisticsltd.com
Jonmoore International Transport
Jonmoore is a family-owned and operated business. It is also a key player and partner in the West African sub-region for transportation and project logistics, haulage, and other related services.
For more enquiries visit: jonmoore.com.gh
Vehrad Transport & Haulage Company Limited
Vehrad Transport & Haulage Company Limited is a trucking organization located in Tema with the goal of being a full-service logistic management company that serves the West African Sub-region in the fields of clearing, warehousing, storage, and haulage.
For more enquiries visit: vehradtransport.com
La Vita Ghana Limited
La Vita Ghana Limited is one of Ghana's most reputable haulage and logistics firms. It is a youthful, vibrant, and mission-driven firm dedicated to providing cutting-edge and rapid service to both individual and corporate clients. For the past three years, LVGL has provided clients with exceptional professional haulage and transportation services.
For more enquiries visit: lavitaghana.com
Green Line Logistics
Green Line Logistics is a global clearing and forwarding organization that serves a wide range of sectors around the world, including Ghana. The company first opened its doors in 1994.
For more enquiries visit: www.greenlinelogistics.com.gh
Global Cargo & Commodities Limited
In 2010, Global Cargo & Commodities Limited handled 48 full-chartered commercial planes from Belgium, Dubai, the United Kingdom, and South Africa. GCCL handled more freight than any other company in Ghana, particularly air freight. Global Cargo & Commodities Ltd also has sufficient international freight forwarding experience in full shipload shipments all over the world.
For more enquiries visit: www.globalcargogh.com