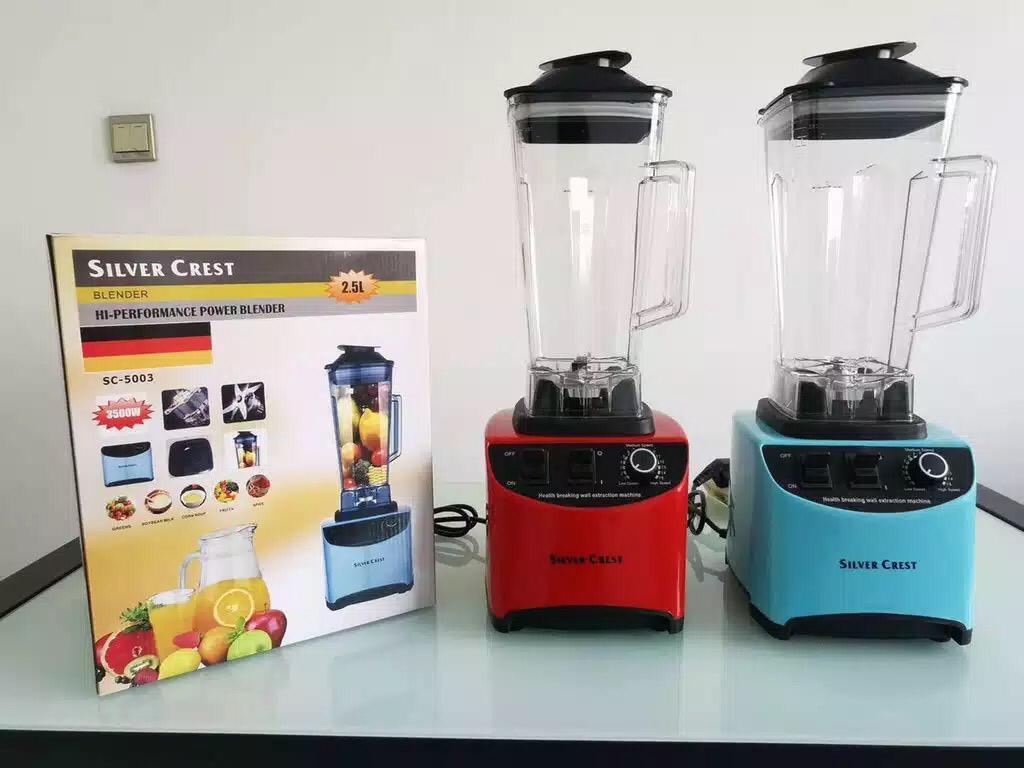 Silver Crest Blender Prices In Ghana. Full features
In this post, I am going to take you through Silver Crest blender prices in Ghana, where to buy them and the necessary contact details to get in touch with sellers of these high performing blenders. 
Silver Crest blenders unlike many other blenders on the market, comes with 8 speed and 4 preset programs. These high speeds give you the chance to process food of various hardness. You can personally make a delicious smoothie, your homemade baby food, hot soup, even pulverize nuts into butter in this one of a kind blender. 
Now let's look at some of the main features of the Silver Crest Blender.
Full Features Of The Silver Crest Blender 
Below are some of the features of the Silver Crest Blender. 
Stepless speed regulation.

Variable speed control up to 26,000 – 45,000rpm.

Stainless steel cutting blades.

Crushes ice in seconds.

200ml capacity polycarbonate jar.

Great dor blending coffee beans and spices.

Over-current/temperature protection system.

100% Copper Integrated motor design.

Overload protection special design 6-fins blade to extract the nutrients and vitamins.

Dishwasher safe detachable
Price Of Silver Crest Blender In Ghana
The prices of Silver Crest Blenders in Ghana vary depending on the model and what you intend to use it for. Commercial quality Silver Crest blenders are more expensive than other regular Silver Crest blenders. The price of Silver Crest Blenders ranges between GHS 250.00 to GHS 399.00 on the Ghanaian market. 
Where To Buy Silver Crest In Ghana 
Below are some renowned shops in Ghana where you can check out the prices or buy Silver Crest blenders in Ghana. 
Melcom 

Electromart

Neon Home Appliances 

Kabfam Ghana

Electroland Ghana 

Victor Electronics 
If for convenience sake you want to order for your Silver Crest blender online, then below are a few online stores worth checking out.
Few things to Note: Please make sure you first get what you ordered before paying for it to avoid being scammed.
Do your best to get a seller who will give you at least 12 months warranty to make sure your money has been put to good use.
Avoid buying your blenders from roadside vendors as this might prove costly as they can sell you a fake replica of a Silver Crest blender. 
Make sure you are getting a blender with the right watts with respect to your electricity consumption.
Watch Video Below: 
Thank You for reading this post. Don't forget to recommend our site, Ghana insider, to your friends and family who might also profit from the information on our website, and check out our other articles because we have more information to bring to you via your devices.
I believe you have any comments or suggestions to drop about this article, kindly make use of the comment box below and reach us for more discussion.
Ghana insider is on the mission to give you insightful knowledge about anything in Ghana; Latest Entertainment news, General news, insurance, banks, mortgage, Farming, product pricing, food, business, and more.