Education is the key to success. That has been the definition for many years, and yes! It has proven to be true in many occasions that false.
Almost every Ghanaian parent wants their wards to be educated, and not just educated but climb to the highest level on the education ladder.
In Ghana, I can say that you necessarily have to pass your BECE exams, since there is no chance writing it again unless you go back to JHS 2 again.
Unlike JHS, SHS student's still have the chance to get things right by taking the November-December (NOV-DEC) exams after their WASSCE exams.
Because of this, extra classes teachers are needed to assist such students get things right this time. This has brought about the numerous remedial schools that we have here in Ghana.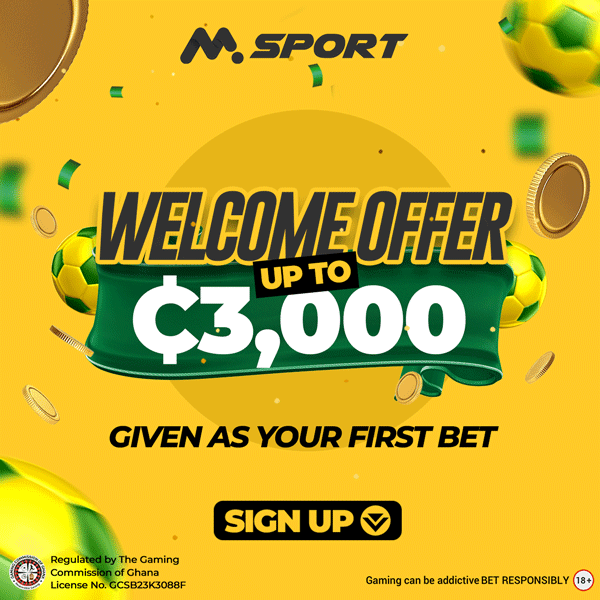 Over the years, statistics has shown that many SHS leavers are not able to meet the minimum requirements needed to have an admission into universities.
To help counter this issue, several remedial schools have been established to help students prepare to Write their WASSCE again, to pass once and for all and with better grades.
Remedial schools does not only help students pass their WASSCE but also offer students with University Access Course or Pre-University Diploma for level 200 in various Universities, either Public or private.
Some remedial schools also help students with their SAT exams and other International programs.
There are various prestigious and good remedial schools in Ghana you can trust. In this article, I bring to you remedial schools in Ghana, their location and contact.
If you are in need or you ward needs to pass an exam, consider enrolling in these schools of which some are near you.
Remedial Schools In Ghana.
                                 1. Methodist University College Ghana.
Subjects Offered: All subjects
Location: Accra-Dansoman
Contact; 0302312980
They are on the same site with Westley Grammer School. If you stay around or closer to this area, then that is the remedial school you should enroll at.
Subjects offered: all subjects
Location: 33 Trinity Road, Legon-Accra
Contact:0509627497/ 0244039363
Email: [email protected]
They are one of the best WASSCE remedial schools in Ghana. Enroll with them now and be assured of a good grade at the end.
                                        3. Ideal College
Programs offered:
Senior High School (it is an SHS on it own, where you can enroll at after graduating from the JHS)

University Mature Students Exams

University Diploma entrance exams 

Special Workers Classes 

Professional courses

Language Proficiency courses (English Proficiency Course, French Proficiency Course)

International Programs (SAT)

Remedial Classes (WASSCE: all subjects) 
Location: opposite IPS Legon-Accra
Contact: 0302514773
Email: [email protected]
                           4. Supreme International College
Programs offered: WASSCE Remedial: May/June and Nov/Dec (General science, General arts, Business, Home Economics, Visual arts, Agriculture science).
Pre-University Diploma Program/ University Access Course (Diploma in Accounting, Diploma in Office Management, Diploma in Business Administration, Diploma in Information Technology)
Other Programs: SAT, TOEFL, IELTS, GRE, GMAT, ACCA, ICAG, Film and Media Studies.
Location: Adenta, Opposite Fedelity Bank (washing bay bus stop), off the Adenta-Dododwa Main Road (R40), Accra.
Achimota Branch: Achimota Overhead (Apenkwa Junction), Adjacent Hisense Service Centre
Contacts: 0207518781/ 0245009627/ 0246397453/ 030541316
Email: [email protected]/[email protected]
                             5. James Alexander College
Programs offered: WASSCE Remedials(all subject) and  Pre-University Programs
Location: Near UPSA, Legon-Accra
Contact: 0266150699/ 0501318974
                      6. Ascent Kollege Remedial School
Programs offered: WASSCE remedial (all subject) and English Language Proficiency and  Adult Education
Location: Chemu Road, Accra
Dansoman Branch, Dansoman
Contact: 0543619972
                                            7. Elite College
Programs offered:
General science,

General arts,

Visual arts,

Home science,

Business 

Literature in English,

Twi Language,

English Language,

Graphic Design,

BSc. Food and Nutrition(Food and Nutrition,

Diploma in Textile Designing,

Accounting and Finance for Non Financial Executives,

Business Management,

Confederation of Tourism and Hospitality.
Location: Kumasi, Ayeduase, Opposite the Chief's Palace, Near KNUST
Also located at Assin Fosu and Agona Swedru
Contact: 0243084464
                                              8. His Majesty Academy
Programs Offered: WASSCE and Diploma Remedial
Location: Dansoman Sahara, Accra
Contact: 0244277107/ 0302303357/ 0501303394/ 0501303395
Email: [email protected]
                                 9. Action Remedial School
Programs offered: WASSCE Remedial (General Arts, Business)
Other Programs: Adult Education, Computer Training Programs.
Location: Madina estate,  Kumasi in Bantama, Madina new road, Takyiman, Nkawkaw, Tamale, Akyem Oda, Berekum, Wa and Sunyan, and Nkrumah circle.
Contact: 0277 588 643 / 0208 985 488
Email: [email protected]
                                         10. Smart College
Programs offered; WASSCE remedial (All subject)
Location:Near UPS, Madina, Accra.
Contact: 0268173733/ 0208173733
Email: [email protected]
                                   11. Catholic University College
Programs offered: WASSCE Remedials ( Core Mathematics, English Language, Social Studies
, Government, Economics, Financial Accounting , Costing) and Pre-University Programs.
Location: Sunyani, Bono Region
Contact: 0352094657
Email: [email protected]
                     12. Advanced Professional College (APC)
Programs offered:
Advanced Diploma in Computer Systems Engineering

Diploma in Computer Systems Engineering

Graduate Diploma (Level 6) in Management Information Systems (MIS)

Higher Diploma (Level 5) in Management Information Systems (MIS)
Location: Kumasi, near KNUST
Contact: 0322062956/ 0245810959
                         13. Dasein Practical School Accra
Programs offered: WASSCE Remedial (May/June and Nov/Dec), Adult Education, International programs (SAT, TOEFL, GRE, GMAT, O'Level, DBS, GBCE, ABCE, ICA)
Location: they have 4 branches;
Main Branch (Awoshie)
Awoshie Junction, Off The Mallam-Lapaz Road
Mobile:  0244 982 428
Email: [email protected]
Kasoa Branch
Location: Prince Derrick School, Kasoa Nyanyano Road
Phone:0208 076 868
Email: [email protected]
Ashaiman Branch
Location: Opposite Ashaiman Secondary School
Phone:0204 050 416
Email: [email protected]
Pokuase Branch
Location: Pokuase
Phone:0244 585 902
Email: [email protected]