In this post, I am going to take you through the list of loans for farmers in Ghana and the necessary requirements needed to apply for these loans. 
Many financial institutions in Ghana have come out with innovative loan packages to help all farmers in the agricultural sector be it small scale or large scale to be able to cater for their operations and ensure adequate production of food and raw materials in the country. 
Many of these loans have been designed in such a way that no collateral is required and payment can be done in little instalments with a low rate of interest. 
The key players in the issuing of these loans are Rural banks. Notwithstanding the fact that other renowned commercial banks also do their best to also support farmers. 
If you are a farmer in Ghana and you are in need of a loan to sort out some financial needs, then here are a few loans you can get to run your business.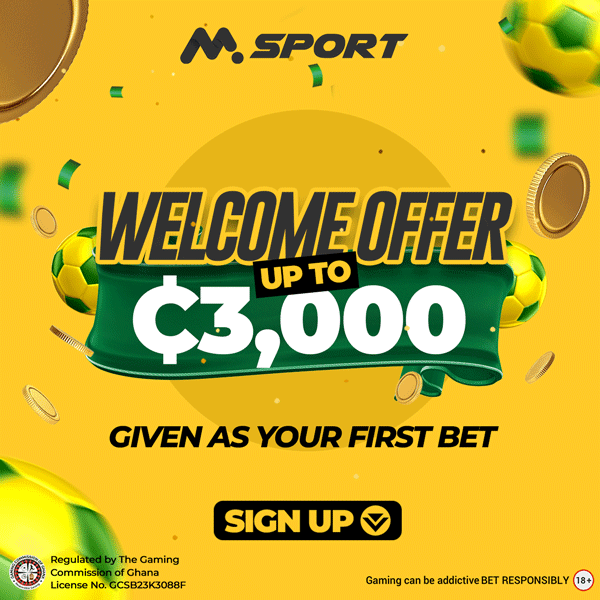 List Of Loans For Farmers In Ghana
Stanbic Bank's Agricultural Production Loan
Agricultural Production Loans are for farmers who need short-term credit to pay input costs.
Eligibility Requirements For Agricultural Production Loans 
Business registration documents

Six months' statements from another bank

Three years' financial statements and cash flows

Collateral may be required

Favourable credit bureau report

You may need to meet other conditions or give us more documents subject to specific borrower conditions.
Features Of Agricultural Production Loans 
Competitive interest rates.

Access to funds that are not usually available.

Choice on who you want to enter into a grain marketing contract with and when.

Flexibility when buying supplies as you don't have to go through co-operatives

You do not have to give us the usual forms of security

Reduced risk because of Comprehensive Crop Insurance and fixed-price contracts.

The full amount must be repaid at the end of the season. The term of the loan is usually one year, but it can be extended to three years depending on your cropping cycle.
Bestpoint SME Loans 
These are different short to medium term loans for Small and Medium Enterprises to meet varying financing needs including -working capital, asset acquisition, projects, business expansion, manufacturing, commerce, etc.
Eligibility Requirements For Bestpoint SME Loans 
 Identity and proof of address of directors or promoters

 Identity and proof of address of the entity

 Board Resolution

 Company Registration documents

 Audited Financial statements for the last 3 years

 For non-customers, six (6) months bank statement would be required

 Non-account holders must meet our account opening requirements

 Security may be required
Features Of Bestpoint SME Loans 
 Less cumbersome procedure

 Flexible amounts to meet the needs of all levels of businesses

 Quick Turnaround time

 Term: Up to 60 months

 Competitive interest rates

 Flexible repayment terms
ADB Agriculture Facilities 
Agricultural facilities are classified based on the following:
Size of loan

Status of the borrower eg. Group loans, individuals, Limited Liability Company

Type of project or scheme

Purpose of loan

Source of funding
Tenor of Facilities
The tenor of agricultural loans granted by ADB depends on the project type and thereby on such features as the cash flow, capital outlay and project maturity.
Based on the expected life of the project or activity the credit may be classified into three as follows
Short-term loan:  Typically granted as working capital to meet production, transportation and marketing of agricultural produce. The period for short term loans  is up to 18 months

Medium-term loan: Granted for such purposes as the purchase of farm equipment, raising of livestock and processing equipment. The period for medium-term loans is between 18 to 36 months.

Long-term loan: Made for new and existing projects which require heavy capital outlay and/or long gestation periods, such as the establishment of plantations or cattle ranches etc. The period for long term loans is typically between 36 months and 84 months.
Eligibility Requirement for Loan
Requirements for credit vary from one category of borrowers to another. However, the following  requirements apply to all categories
Submission of business proposal

Opening of account with the Bank

Details of account operation with other financial institutions.

Evidence of managerial capability to handle project.

Evidence that project is not environmentally harmful

Evidence that project can generate adequate cash flows to support repayment of facility.

Provision of security acceptable to the Bank
Forms of credit disbursement
Non-cash disbursement: The bank may disburse in kind or by making payment on behalf of the beneficiary customer according to the invoices submitted

Cash disbursement: Credit is given outright to the beneficiary to finance the approved activity.
Ghana Incentive-Based Risk-Sharing System for Agricultural Lending (GIRSAL)
GIRSAL is a non-bank financial institution incorporated as a private company in Ghana. Our objective is to de-risk agricultural financing by the financial institutions, by issuing agricultural credit guarantee instruments – to enhance the total amount of credit to the agricultural and agribusiness sectors.
GIRSAL supports financial institutions' lending to producers, processors, marketers, and other related services such as input providers within all agricultural value chains.
We also facilitate technical support to financial institutions lending to these value chains, to build their capacity, to access loan applications.
For more information or enquiries contact a representative of GIRSAL on (+233) 055 0000 331 or Email: [email protected]
Thank You for reading this post. Don't forget to recommend our site, Ghana insider, to your friends and family who might also profit from the information on our website, and check out our other articles because we have more information to bring to you via your devices.
I believe you have any comments or suggestions to drop about this article, kindly make use of the comment box below and reach us for more discussion.
Ghana insider is on the mission to give you insightful knowledge about anything in Ghana; Latest Entertainment news, General news, insurance, banks, mortgage, Farming, product pricing, food, business, and more.