The fertile lands in Ghana make it possible to cultivate and harvest a wide variety of fruits. There are numerous healthy fruits in Ghana. This post gives you the list of fruits in Ghana, their health benefits and more. The list comprises of both local fruits and foreign fruits. 
List Of Fruits In Ghana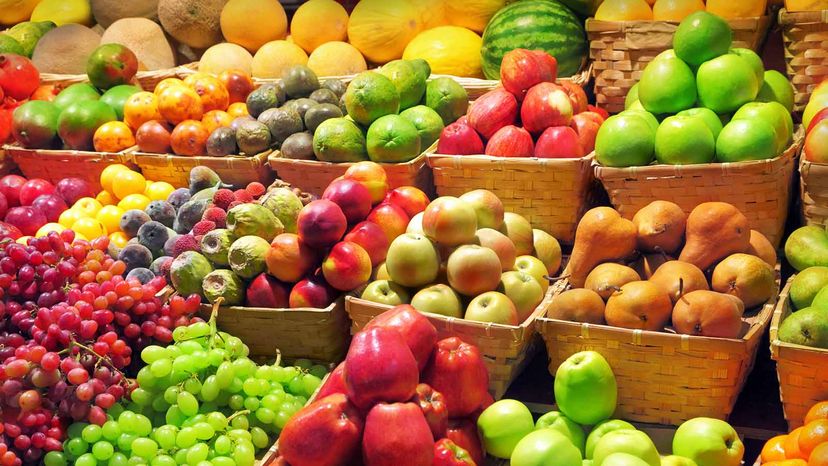 Below are the top healthiest fruits to enjoy on a regular basis in Ghana.
Avocado pear

Coconut

Orange

African Star Fruit

Soursop

Mango

Banana

Cherries

Pineapple

Watermelon

Grapes 

Velvet Tamarind

Guava

Pawpaw 

Tangerine

Cashew

Lemons

Apples
List Of Fruits In Ghana And Their Benefits 
Avocado pear
Avocado is also known as "paya" or "pear", in Ghana. It's a versatile fruit that can be consumed raw or incorporated into various dishes like salads, sandwiches, smoothies and more. 
Avocado pear is available all seasons in Ghana, hence you can always find it in the market.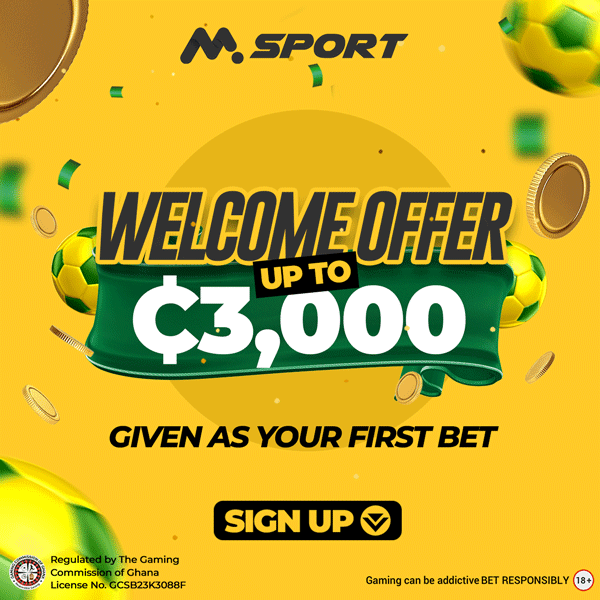 Avocado pear is creamy texture and mild, nutty flavor complement a wide range of foods. Most Ghanaians add it to meals like waakye or cooked rice and beans, ampesi, boiled yam or plantain, banku, kenkey, etc. 
Some nutritional facts about Avocado pear include:
Low sugar content.

Contains oleic acid.

Contains potassium, fiber, vitamin B6, folate, vitamins E and K, lutein and zeaxanthin.

Contains higher calories, more than several other fruits.
The health benefits of Avocado pear are: 
supports the heart due to the monounsaturated fats, potassium, folate and fibre it contains.

lowers cholesterol levels due to the oleic acid and linoleic acid it contains.

supports the eyes due to the vitamin E, lutein and zeaxanthin it contains.
Banana
Bananas are also known as "Kwaadu" or "Akwadu" in Ghana. They are very rich in soluble fiber, also they can lower cholesterol levels. Banana can be eaten raw as snacks or even blended, smoothie mixer or a tasty topper on cereal/oatmeal. 
Some nutritional facts about banana include:
Contains fiber.

Contains vitamin B6, vitamin C and manganese.

Contains potassium and magnesium.

Contains polyphenols and phytosterols.
The health benefits of banana are: 
Improves digestion and prevents disease due to the fiber it contains.

Improves immune health due to the Vitamin C it contains.

Improves metabolism due to the Vitamin B6 it contains.

Improves organ health and lowers blood pressure due to the Potassium it contains.

Improves blood pressure, blood sugar levels, builds protein and more, due to the Magnesium it contains.
Coconut 
Coconut is also known as "Kube" in Ghana. It's one of the most consumed fruits in Ghana. Coconut is mainly used for its water, milk, oil, and tasty meat. The raw white meat or the kernel of the coconut can be rawly consumed. Also, raw white meat can be pressed or grated to make coconut milk and cream.
Some nutritional facts about coconut include:
Contains calories.

Contains protein. 

Contains carbs. 

Contains fiber.

Contains fat. 

Contains manganese, copper, selenium, magnesium, phosphorus, iron and potassium.

Contains phenolic compounds such as gallic acid, caffeic acid, salicylic acid and p-coumaric acid. 
The health benefits of coconut are: 
It has antibacterial effects.

Promotes blood sugar control because it's low in carbs, rich in antioxidants, healthy fats, and fiber.

Helps to protect cells from oxidative damage due to the powerful antioxidants it contains.
Oranges
Orange is also known as "akutu" in Ghana. It is very easy to find orange in Ghana. Oranges contain a lot of vitamin C. They can be eaten raw or used as a salad.
Some nutritional facts about orange include:
Contains high vitamin C content

Contains potassium

Contains folate

Contains thiamine (vitamin B1)

Contains fiber, and plant polyphenols
The health benefits of oranges are:
Lowers levels of inflammation.

Lowers blood pressure.

Lowers cholesterol, and post-meal blood sugar.

Has anti-inflammatory, antioxidative and anti-cancer properties.
Pineapple
Pineapple is also known as "abrobɛ" in Ghana. It contains vitamin C and manganese. 
Pineapple supports metabolism, regulates blood sugar, and acts as an antioxidant. Also, it contains polyphenolic compounds and these compounds have antioxidant and anti-inflammatory properties.   
Mango
Mango is also known as "amango" in Ghana. It contains potassium, folate, fiber, and vitamins A, C, B6, E, and K. It also contains several plant polyphenols, fiber and it's high in mangiferin.
Mango has lots of protective antioxidants, aids in digestion, maintains healthy skin & hair, supports heart health and supports eye health.
Apples
Apples are usually not grown in Ghana, however they are sold in Ghana. Apples are sold mostly by the Ghanaian market women, besides they can be bought at most supermarkets.
Apple has phenolic compounds, antioxidant compounds, vitamin C and fiber.
Apples help to manage blood sugar levels, promotes good digestion, supports gut and heart health, helps lower the risk of heart disease, stroke, cancer, overweight, obesity, and neurological disorders. 
Watermelon
In Ghana, watermelons are harvested usually during the dry season. They have high water content, about 92%, hence on a sunny day, it's good to go for watermelons. It can be rawly consumed or added to a salad. 
Watermelons have vitamins A and C, beta carotene, lycopene, potassium and magnesium.
Watermelons may help lower levels of oxidative stress and inflammation, it may decrease the risk of heart d
isease, cancer, and type 2 diabetes. Also, it may provide minor skin protection.
List Of Local Fruits In Ghana And Their English Names
| | |
| --- | --- |
| Fruit Name In English | Fruit's Local Name |
| African Star Fruit | Alasa |
| Orange | Akutu |
| Soursop | Aluguntugui |
| Velvet Tamarind | Yooyi |
| Pawpaw  | Br)fere |
Where To Buy Fruits In Ghana
You can buy fruits in Ghana from:
ShopRite Ghana

Sowgreen Organic Farm

Jiji Ghana

Eden Tree Ghana

Ghana Fruit Cart

Ghfruit

Odoo

Konzoom

Florafarms

FarmershausGh