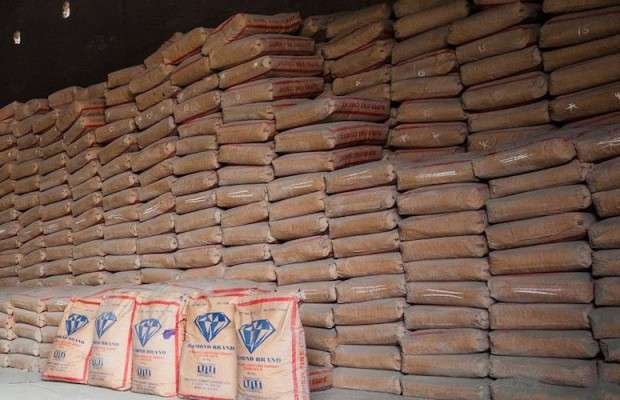 List of Cement Distributors In Ghana
Get to know about the list of the top cement distributors/suppliers in Ghana in this post. One major advantage of this is that, per your request and your location, a cement distributor can successfully transport cement to your building site for you with less hurdles.
What Is Cement And Its Uses?
Cement as we all know, is a binding material, an adhesive that is typically made up of a mixture of calcined limestone and clay and can be used in concrete, as mortar, on PVC pipes, etc. If you want to know more, you can check our related posts on cement using these links below:
Cement Companies In Ghana
There are not less than six major cement companies in Ghana. Some of the notable cement companies in Ghana are: GHACEM Cement, Dangote Cement, CIMAF Cement, Diamond Cement, Dzata Cement, POP Cement, Sol Cement, etc. You can find more here: Cement Companies In Ghana. 2021 List
Cement Distributors In Ghana
Below is the list of some of the top cement distributors/suppliers in Ghana and their contact Informations.
Clemonic Company Limited
Clemonic company limited is a multiple award winning cement distributor in Ghana.
The company is not into only cement distribution however, it is one of the leading distributors of iron rods, concrete blocks, plumbing materials and other building materials in Ghana.
Clemonic company limited's head office is located in Adankwame, Kumasi, Ashanti Region (+233501636861).
Other branches of Clemonic company limited are: Amanfrom, Kumasi (+233242720685) and Kasoa, Accra (+233206632914).
Atala Limited
Atala Limited is one of the major retailers of construction materials in Ghana. They have their branches across the whole Ghana. Atala Limited is also a top notch cement distributor in Ghana.
Other products of Atala Limited are: Bulk Cement Grade 42.5N & 42.5N Extra, High Tensile Rebars (Ukraine), Binding Wire, BRC Mesh, Mild Steel Rebars, Nails, etc.
You can contact Atala Limited through: Main office (+233501317747, +233501317730), Barrier Branch (Opposite Gicel Weija, Accra, +233302850576, +233501317751),
Kasoa Branch (+233303931198, +233501317752), Medie Branch (Nsawam Road, +233302965126, +233501317749), Kumasi Branch (+233303930225, +233501317745), Takoradi Branch (+233501397372), Achimota Branch (+233302408811, +233501317748),
Fetteh Branch ( +233501397264), Nkawkaw Branch (+233501317750) and Sunyani Branch ( +233501317738). 
K. k. Peprah
Products: Cements, Roofing Sheets, Roofing Trusses, Iron Rods, WheelBarrow, etc.
Contact Information: 0201919175
Location: Across Ghana.
Kwasi Oppong Company Limited
Products: Cement, Iron Rods, Nails, Roofing Sheets, building materials, etc.
Contact Information: +233-24-4-442121, 057 777 0000 / 020 511 0511.
Branches: Across Ghana.
Vappy Limited
Location: Madina, Accra Ghana.
Contact Information: 0302504010 / 0596012566.
Isaac Frimpongs Cement
Location: Lapaz, Greater Accra Region
Contact Information: 0243458425.
Adjei Kojo Cement Merchant
Location: Tema, Accra Ghana.
ERDUK Company Limited
Location: Kumasi
Contact Information: [email protected]