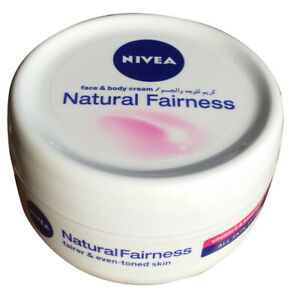 Best Cream For Fairness And Glowing Skin In Ghana
In this post, I am going to do my best to bring you some of the best creams for fairness and glowing skin in Ghana and some of the renowned retail outlets in Accra where you can get some of these creams to buy.
Many cosmetic firms today now provide high-quality lightening cream variations; as a result, it has become more feasible now to get completely natural creams for fair-complexion skin. It is not as easy as might seem though.
After all, decent body cream for skin must be effective in keeping the skin colour bright considering Ghana's weather. These are however not bleaching creams because they do not contain hydroquinone.
Take a look at these names of fair-skinned creams that are currently selling like hotcakes on the Ghanaian market: these creams will turn your skin into a fair and white wonder. It doesn't matter if you have a fair chocolate complexion or a pale complexion; what matters is that you have a natural skin colour.
Best Cream For Fairness And Glowing Skin In Ghana
1. Dove Energy Glow 
The finest whitening cream for the body is Dove Energy Glow Brightening Moisturizer Lotion. This luxurious spa-textured body lotion smells amazing and provides unrivaled first-class care for your skin.
For moisturized and smooth fair skin, you'll only need this one product. This moisturizing body lotion from the luxury DermaSpa range is made entirely of natural skin lightening ingredients and is designed to provide immediate results.
2. Nivea Natural Fairness 
Nivea Natural Fairness Body Lotion is a daily moisturizer that brings out the natural beauty of your skin. This best whitening body lotion from Nivea will offer you silky smooth skin that is naturally fairer if you use it on a daily basis.
3. Silka Skin Whitening Body Lotion 
Enriched with Antioxidant and sun protection (SPF) whitens, nourishes and protects the skin from the darkening effects of the sun's UV rays. Enhanced with Vitamin E to protect you from the premature ageing effects of sunlight and pollution. This cream combines the efficacy of Papaya Enzyme and BHA that help lift off dead skin cells, revealing a clear, fresh, younger-looking layer. Vitamin B3 helps whiten your skin from within for a fairer, more even skin tone.
4. QEI+ Paris Intense Lightening Body Lotion
Fabulous and luxurious toning agent allying delicacy and performance, this unique care QEI + signs your beauty by hydrating, by unifying and by limiting the dark spots, repairing all the imperfections by revealing the brightness of your skin.
5. Nivea Extra White Firming Body Lotion
Nivea Extra White Firming Body Lotion has Deep White Essence, Super Fruit extracts and Q10 to make skin whiter and firmer. Its Super Fruit extracts have concentrated Camu Camu and Acerola Cherry, which have 50x more Vitamin C vs. lemon to brighten the skin. It contains Q10 that effectively firms skin and restores its elasticity. This moisturizing body lotion also repairs 10 signs of dull, damaged skin like dark spots, dry & itchy skin, and uneven skin tone.
Watch video below:
Thank You for reading this post. Don't forget to recommend our site, Ghana insider, to your friends and family who might also profit from the information on our website, and check out our other articles because we have more information to bring to you via your devices.
I believe you have any comments or suggestions to drop about this article, kindly make use of the comment box below and reach us for more discussion.
Ghana insider is on the mission to give you insightful knowledge about anything in Ghana; Latest Entertainment news, General news, insurance, banks, mortgage, Farming, product pricing, food, business, and more.