The sports betting industry in Ghana has seen exceptional growth within the last few years, with markets registering a 19% growth rate since 2015. Analysts believe this figure will only increase, with laws becoming more favorable for online betting providers and mobile penetration also seeing positive figures. 
In particular, experts predict a sharp rise in the live sports betting market. With over 60% of Ghana residents being football fans and the increased availability of free streams and in-play options, it is no surprise players are choosing to try this exciting option. Here's why you should also consider trying live sports betting. 
Reliable and Big Name Providers 
Live betting in Ghana is run by some of the biggest names in the world. In-play betting requires a little more in terms of software features, which means your experience relies on an advanced platform. 
As a result of this prerequisite, you will be placing your bets with major companies like bet365, a leading sportsbook and one where consumers can easily find a detailed review of reliability and performance. Considering the safety of a player's cash deposit is a primary concern, it remains important to place bets with trusted providers.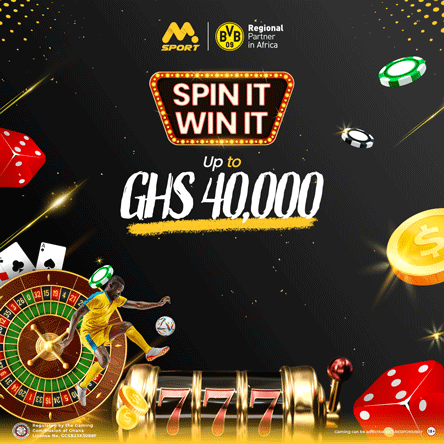 It Will Improve Your Skill Set 
For the serious sports bettor, adding in-play betting to your toolbox is a great advantage. You will not only improve your gambling on live events, but it will also help you analyze the game more carefully for bets you place prior to the event. 
You will also improve how calm you approach a tense gambling environment, as you have to make quick decisions based on a lot of data. This will only serve to help you in your overall betting, increasing the odds of walking away a winner. 
Cash-Out and Quit While You're Ahead 
Players in Ghana have recently been given the popular 'cash-out' option during live betting events. It allows players who are on winning bets to take their winnings out early, at slightly less favorable odds. It's become one of the most popular bet options in the country. 
Of course, you won't get the same amount as you would if you waited until the full-time whistle, but it does lock in your winnings. It's a particularly good option if the team you've put your chips on hasn't quite performed, but has hit a stroke of luck and is pulling ahead against the odds. 
It's Easier to Find Value 
If you're putting a bet on your account pre-game, the odds have been painstakingly set and often manually vetted by the sportsbook team. The chance of finding odds that are 'wrong', so to speak, is slim. 
When betting live, however, it gives the astute player an advantage. You can find high-value bets far more easily, and you'll see odds changing massively based on what's happening on the field. It's a huge bonus for players who are quick to analyze on the fly. The chances of making money in-play are far greater. 
Correct Mistakes 
Live betting also gives you the opportunity to correct any pre-game gaffes you may have made. Even the most seasoned sports gamblers will make a wrong decision, and in-play betting allows you to insulate yourself from potential losses. 
It effectively gives you the chance to cover the spread, and if you time your bets right, you may be able to guarantee a small win no matter the result. It does require a bit more work, but if you don't want to walk away with a hole in your pocket, live betting is a solid option to fix errors. 
Finally, It's Just More Fun! 
Even though live betting is the most profitable way of sports gambling, it's not all about that. With Ghanaians enjoying watching football and other sports in groups, there's also a definite thrill to putting a bet on live. 
You can explore all available markets as they happen and become part of the game as it unfolds. You can be out with friends at a bar or restaurant, and you can place a cheeky wager together. There's a community aspect to it, rather than it being just about making money. 
In short, live betting is just more fun than your standard pre-game bet. They both have their advantages, sure, but there's something about adapting your strategy based on what you see on the field. Next time you decide to place a bet on your favorite site, consider in-play betting!