Who Is Kaia Jordan Gerber?
Kaia Jordan Gerber, born on September 3, 2001, in Los Angeles, California, is an American model and actress.
She is the daughter of successful businessman Rande Gerber and famed supermodel Cindy Crawford. Since she made her debut at Fashion Week in 2017, Gerber has had a tremendous effect on the fashion business.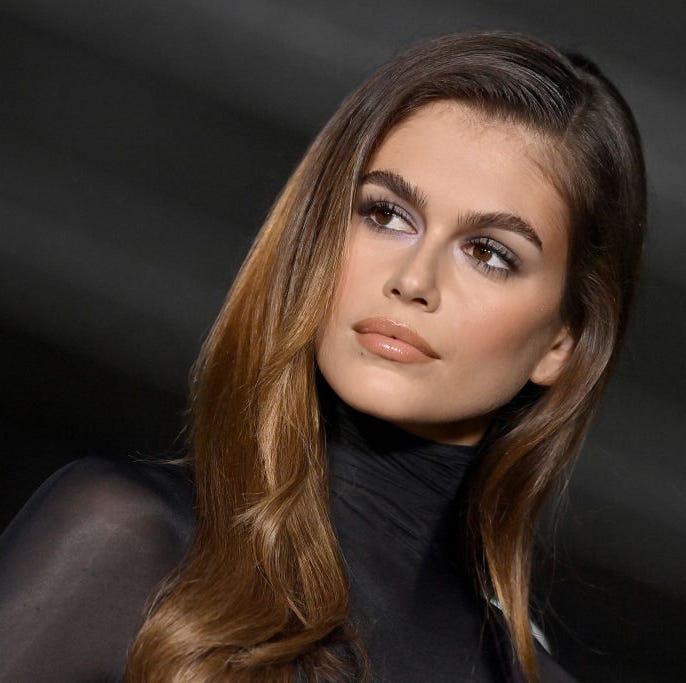 Gerber, who received the Model of the Year honour at the British Fashion Awards, has taken part in a number of high-end fashion labels' advertising campaigns.
She has worked with well-known photographers and been on the covers of fashion publications including Teen Vogue, i-D, and Vogue.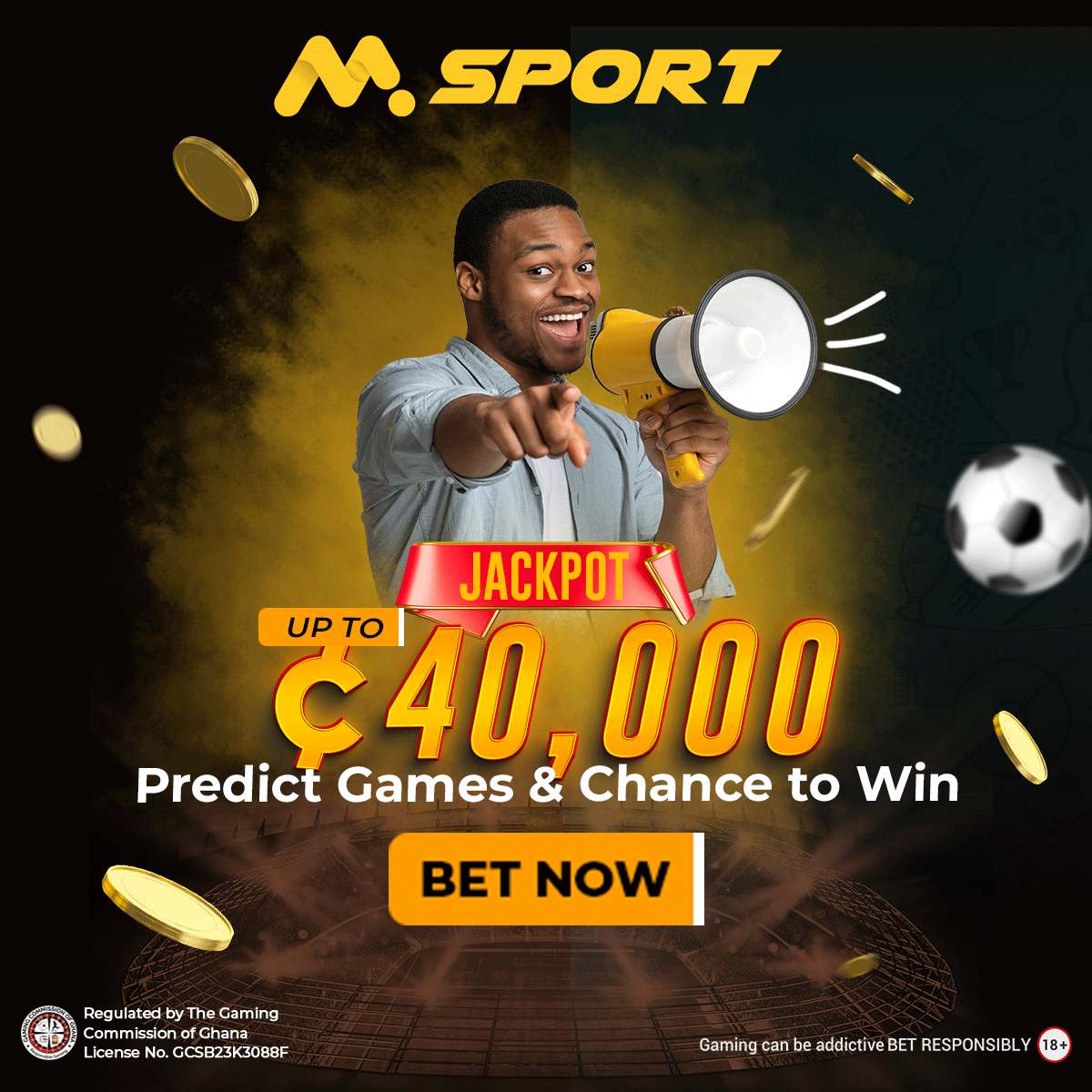 Gerber is the first model to be born in the 2000s to land The Big Four of Vogue covers because of her beautiful looks and natural modelling talent.
Gerber has pursued an acting career in addition to her modelling profession. At the age of 15, she made her acting debut in the movie "Sister Cities," playing the younger version of the character Carolina.
Additionally, Gerber has made appearances in the "American Horror Story" spinoff and the horror anthology series on FX, "American Horror Stories."
Gerber's ascent to popularity may be credited to her inherent brilliance, uncanny likeness to her mother, and captivating catwalk presence.
For major fashion brands like Chanel, Versace, Calvin Klein, and Saint Laurent, to mention a few, she has walked the runway. Gerber has also worked with well-known designers, such as Karl Lagerfeld, with whom she co-created the KarlxKaia collection, her debut line.
Outside of her professional life, Gerber has dated a number of celebrities. After dating American comedian Pete Davidson in the past, she started dating Australian actor Jacob Elordi. She started dating actor Austin Butler in December 2021.
Kaia Jordan Gerber, with her remarkable accomplishments at such a young age, has unquestionably established herself in the fashion world
Her standing as a rising star in the fashion and entertainment industries is further cemented by her modelling abilities, collaborative projects, and adaptability as an actress.
Who Is Kaia Jordan Gerber's Brother? Meet Presley Gerber
Presley Gerber is the elder brother of Kaia Jordan Gerber. On July 2, 1999, he was born in Los Angeles, California. Presley has sought a career in modelling, much like his sister.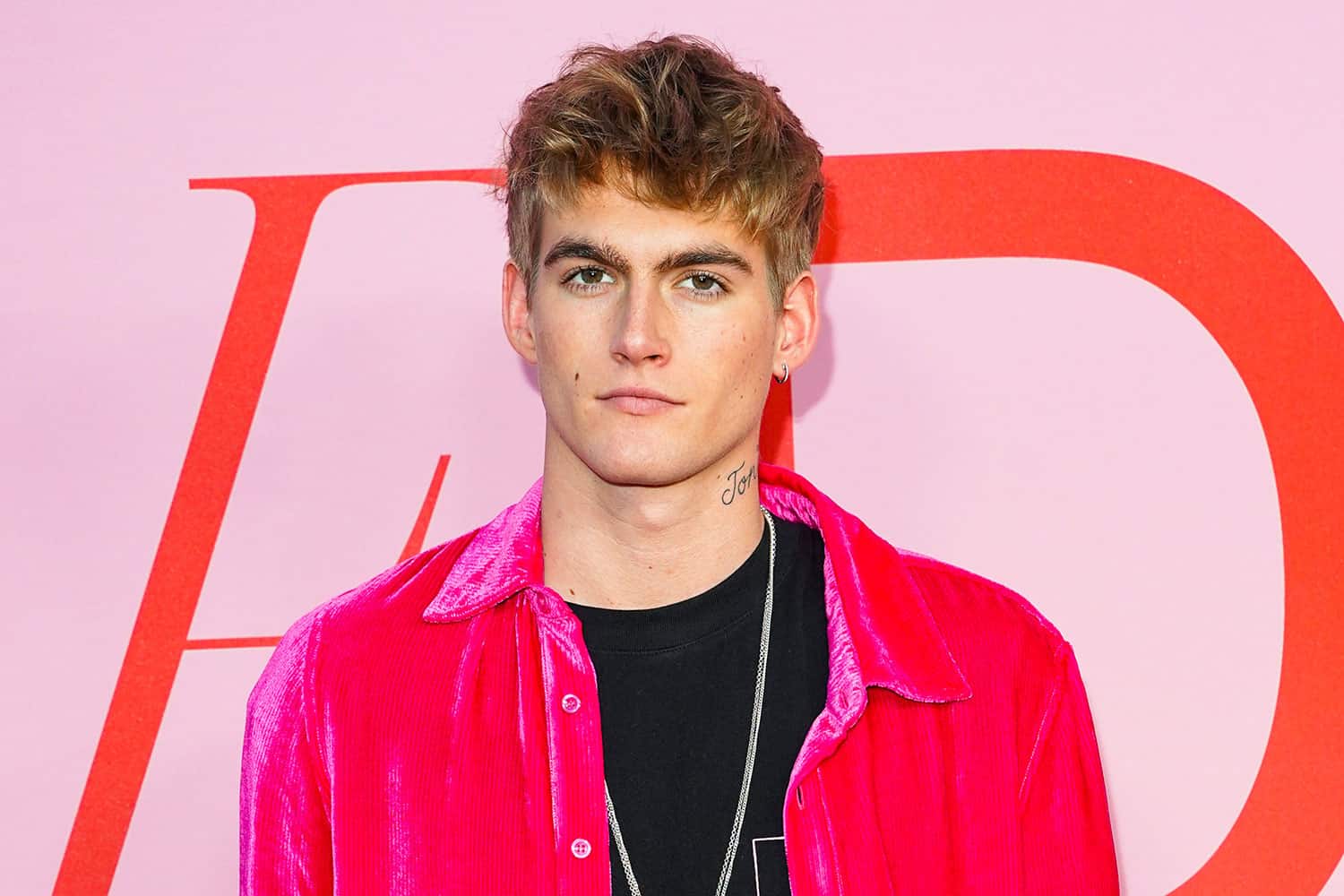 As a prominent male model, Presley Gerber has established himself. He has been on the catwalks for well-known clothing companies including Dolce & Gabbana, Balmain, and Moschino. Additionally, he has been featured in editorial spreads for publications such as GQ, Vanity Fair, and Vogue.
Presley has received praise for his work as a model, but he has also garnered attention for his tattoos and sense of flair. On social media, where he posts snippets of his life, outfit choices, and experiences, he has amassed a following.
Both Kaia and Presley Gerber have built themselves successful modelling careers despite coming from notable families in the entertainment business. Their complementary skills and commitment have helped them advance professionally and gain notoriety in the fashion industry.